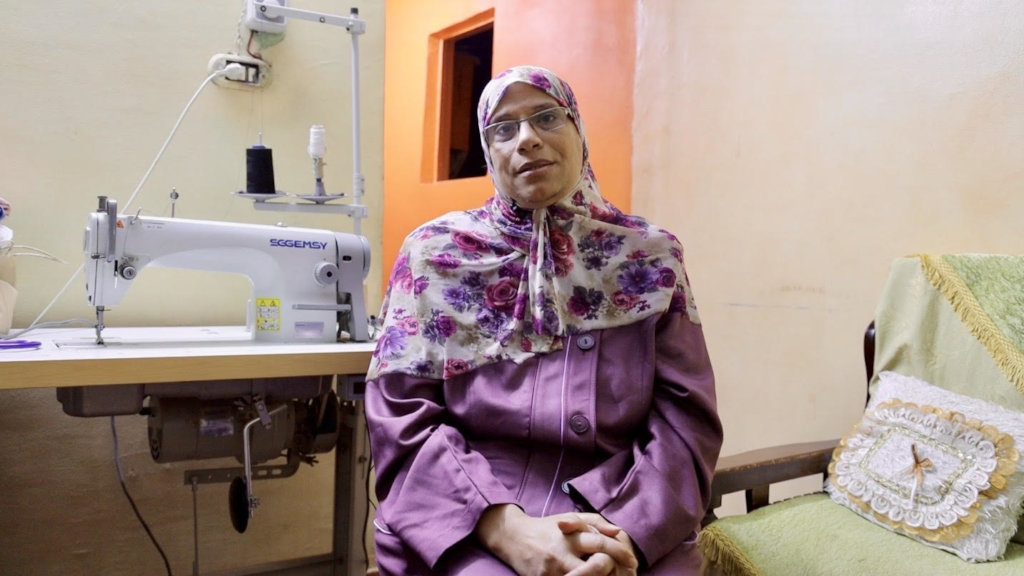 On the occasion of the International Women's month, we wanted to tell you a little about how Shamseya's project has managed to contribute to the hardworking Egyptian women and girls with their different stories. During the project design, we were keen on being inclusive and empowering, through promoting gender equality in healthcare services' attainment.
To date, more than 60% of our beneficiaries are women from various categories such as school students, university students, breadwinners and senior citizens, all of whom live in underprivileged communities. These women and girls have one thing in common: they were all struggling to attain their right to accessible, affordable and dignified healthcare services. They could not get enrolled in healthcare coverage schemes, benefit from the coverage schemes that they are already enrolled in or even go to the right place to get the medical services that they are eligible to.
Imagine a tailoring workshop in one of Egypt's poorest slum areas, where tens of women work to put food on the tables, a job that empowers them both socially and economically. Unfortunately, many of these women were suffering from vision defects that they did not prioritize, because they put their families before themselves and constantly choose to give their time and money to their families instead of attaining the healthcare services that they need and deserve. One of our proudest interventions was working with those amazing breadwinning women and providing them with the guidance needed to navigate healthcare systems and get the needed healthcare services.
We have managed to raise their awareness on available healthcare coverage schemes, help them navigate the bureaucracy and get surgeries, medications and eyeglasses to correct their vision defects. We have done our best to be their ally along the way and reassure them that they are not going through the hardships of life on their own.
Due to your invaluable donations, we have enabled tens of hardworking women to continue working and maintain their primary source of income by solving their health problems. After getting their vision defects corrected, the manager of the tailoring workshop confirmed that the products now have a much better quality. Without your contributions and support, we wouldn't have been able to help these women and as a result their work and economic situation would have been deeply affected.
On the 8th of March 2021, the little x little campaign will start on GlobalGiving, where donations up to 50 USD will be matched by 50%. This is a great chance to increase the impact of your donation, spread the word and contribute to help hardworking Egyptian breadwinners get the healthcare services they need!