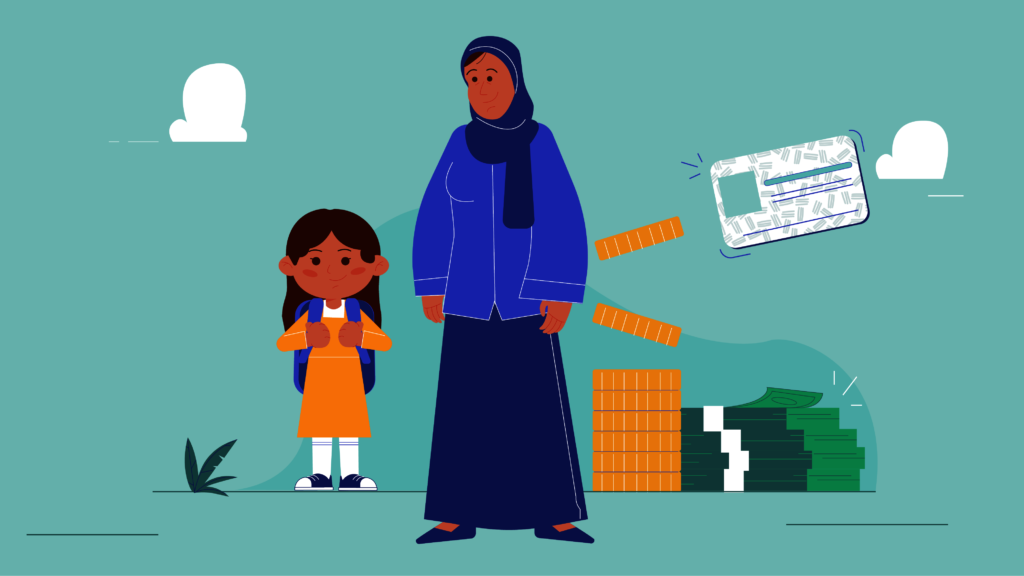 Mariam is a 10 year old girl whose dad passed away and is living with her mother in one of Cairo's most underpriviliged areas. She and her mother only have one another, and since her super mom gives all her energy and attention to Mariam, she started noticing some unusual behaviours. Mariam's mother noticed that Mariam's reactions and her engagement with people around her are unusual, at the time she had heard about what Shamseya did with her neighbours so she called us to consult us on her daughter's case.
Mariam is eligible for healthcare as she is a student, however, her mother was unaware of this until she reached out to us. We began walking her through the procedures of getting Mariam enrolled in healthcare; at first, it was difficult because the person in charge of issuing the healthcare ID at school was nowhere to be found. But we were never going to give up on Mariam and when there is a will there is a way. We found another approach, whereby she got her school registration document and went to a healthcare clinic outside school which issued her healthcare ID.
Our job did not end with Mariam's enrolment in healthcare, the journey of discovering what is Mariam suffering from and ensuring that she receives the healthcare she deserves had just begun. We would not have let the complex procedures stop Mariam's super mom from fighting for her daugher. The first step in the journey was to go to a medical consultant to refer her to a specialised hospital, from there she was once more sent to the clinic in which she began her journey and they transfered her to the hospital for Egyptian Children that finally conducted an IQ test and diagnosed her.
Mariam was diagnosed with below average IQ levels, meaning that her mental capabilities that are responsible for inference, solving problems and adapting to cognitive demands are limited. She can perform certain tasks normally such as remembering the information presented in the form of pictures, solving abstract problems and memorizing shapes. However, her IQ is generally lower than average which requires medications and medical support on regular basis.
Thankfully, Mariam was prescribed monthly medications that will be completely covered by the healthcare insurance she now has and access to a network of medical institutions to support her case and monitor her development. Despite the complex procedures, bureaucracy and redtape, we stayed by Mariam and her mother until they attained their right to affordable and sustainable healthcare and managed to make them feel cared for.
A super mom and super special daughter have a chance at a more dignified life, that otherwise they would not have afforded due to the mother's unstable income, and this was made possible because of your sincere moral and financial support.
In addition, with the aim of expanding access to healthcare coverage, Shamseya has entered into a collaboration with the German Development Cooperation, the European Union, the GIZ and the National Council for Human Rights to produce a series of informative videos that simply and comprehensivelly aim at raising awareness on how to access the different insurance schemes. Today, we share with you the first of those, focusing on the eligibility of student for healthcare. This video has thus far reached almost 400,000 people on the different social media outlets, making it possible for them to know that their children are eligible for healthcare, how to get it and if they are already enrolled, how to benefit from it.
Links: