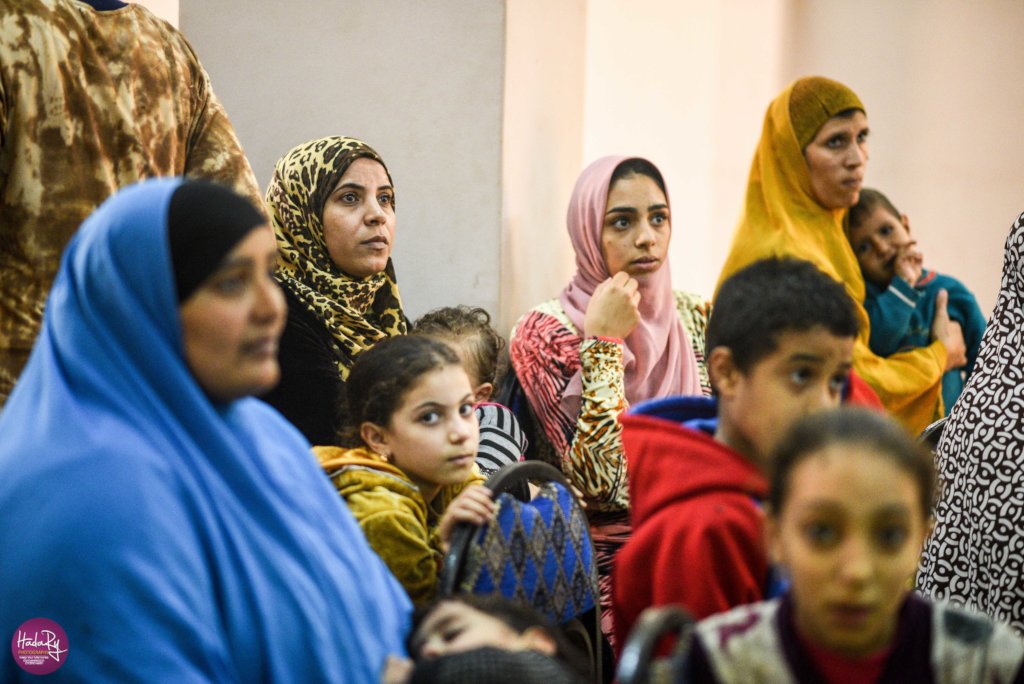 The story of Menna and Somaya
Menna is a 12 years old girl from Ezbet Khairallah, one of the poorest informal areas in Cairo. At a young age, she suffered from a rheumatic fever that had critical effects on her heart and legs. Her mother, Somaya tried everything to attend to her needs but she was utterly lost and began asking for money for her daughter's treatment.
Our team reached out to Somaya and navigated her way through the insurance scheme her daughter is entitled to. We enrolled her in the students insurance program where she got her medical examinations, carried out the needed investigations and was prescribed a restorative surgery. Through the insurance scheme, our team supported Somaya and Menna dispensing the needed medication without having to pay. We even helped her dispense her vitamins. She then could focus on her back pain and managed to undergo the needed surgery as part of her insurance as well.
As her dedicated patient-navigator was checking on Somaya, the mother, they noticed her cough, asked about her symptoms and suspected a COVID-19 infection. Our doctors got in touch, gave her all the needed instructions to deal with her infection and supported her in getting tested through the national healthcare scheme as well. Somaya recovered and managed to save thousands of pounds she would have spent on her daughter's treatment as well as hers.
Menna and Somaya are among the hundreds of families we managed to support during the last 2 months of this project. Thanks to your support, we actually managed to pass the 150 benchmark of families enrolled in healthcare coverage, 420 families provided phone consultations and medical follow-up, 25 treated patients and 14 chronic patients regularly receiving treatment. We also actively reached out to 70 families that need our help and partnered with 7 new healthcare service providers to support our patients pro bono. This was all thanks to your trust and support.
We are only beginning. This month we are working on expanding our work and outreach through targeted materials aiming at expanding our reach to thousands of Egyptians who deserve the right to access quality healthcare. We will share that with you in our next report.
On behalf of our team and over 600 families we have helped access healthcare: Thank you, we wish you and your family the best health and wellbeing.
Links: