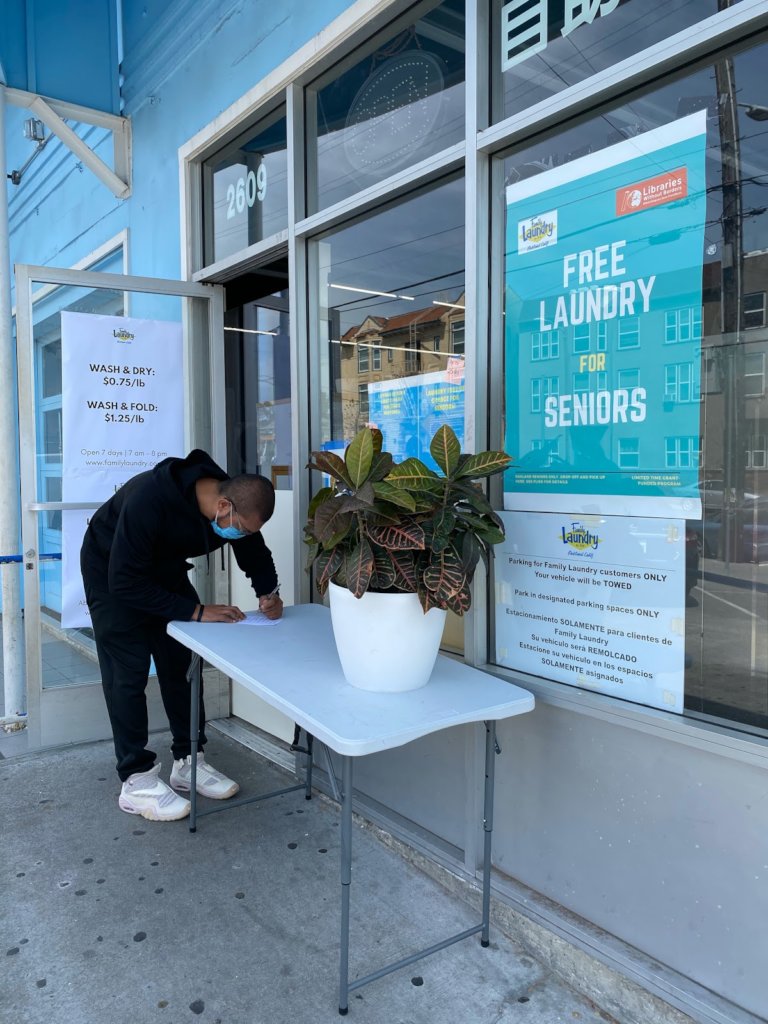 The ongoing public health crisis provoked by the spread of COVID-19 has ushered in unprecedented challenges. The disease has struck hardest amidst the poor and communities of color, laying bare systematic racism and the deep inequalities of access to health care, jobs, and schools. At the same time, the protests and calls for racial justice following the murder of George Floyd have turned a spotlight on systemic racism in America.
Both the public health crisis and Black Lives Matter reinforce our mission at LWB: to provide equal access to information and knowledge. Before the crisis, nearly 27 million Americans, disproportionately Black and Brown, lacked access to the Internet, a number that has soared in tandem with job losses. For children, the initial closure of schools exposed significant gaps in access to online teaching and deepened the inequality between those who have access to high-speed internet and those who don't - keeping in mind that those who don't are disproportionately non- white.
LWB US continues our work to meet the challenges of the pandemic. We have deepened our commitment to bridging the digital divide and providing all children and adults access to information, education, and knowledge.
In order to support the communities most impacted by the pandemic and recent social unrest, LWB innovated a rapid response strategy that ensures everyone has access to the Internet and an at-home digital device.
Updates on our Wash and Learn Initiative (WALI):
Since the outbreak of COVID-19, LWB transitioned some of its WALI sites to better respond to challenges posed by the virus. In San Antonio, LWB successfully expanded the WiFi connection to parking lots at each of the WALI sites. Now, laundromat patrons and neighborhood residents can access the Internet while remaining in the safety of their vehicles.
At our Oakland WALI site at Family Laundry, the outbreak of Coronavirus exacerbated the needs of its patrons. In response, we designated funds to provide free laundry to seniors. We also delivered 44 hotspots to the International Community School, for families without at-home Internet connections. Now, students in the community are able to take part in remote learning. Family Laundry also worked with the International Community School to deliver 55 grocery store gift cards to families without access to food. Nutrition is critical for learning.
Updates on our ConnectED kits:
A key program in our COVID-19 response strategy is the creation and distribution of ConnectED kits: backpacks equipped with a laptop, mobile hotspot, Internet connection, and educational materials. Since the start of the pandemic, we have assembled and delivered x kits in Baltimore and San Antonio.
Many more children now have the resources needed to attend online classes, and many more parents can access health information, seek work, apply for benefits, or pay their online bills.
Watch our Baltimore WALI Project Coordinator Azure distribute kits around the city!
Baltimore Digital Equity Coalition:
When the pandemic began, LWB spearheaded the Baltimore Digital Equity Coalition, which supports a coordinated, "rapid response" to digital access during COVID-19. With the participation of over 50 other local organizations and foundations, including PCs for People, Baltimore City Public Schools, Byte Back, and the Robert W. Deutsch Foundation, the coalition strives to close the digital divide.
The coalition has been remarkably successful in advocating for the Baltimore City Council and Mayor Young's office to pass a $3 million ordinance on digital equity. The measure allows City schools to use funds from the city's Baltimore Children and Youth Fund to purchase devices and expand connectivity for students. The ordinance puts the digital divide alongside boxed meals as a high priority of the Baltimore Children and Youth Fund.
Where do we go from here?
Despite our current efforts, the unprecedented nature of COVID-19 continues to disproportionately affect the same communities we support. From Oakland, to San Antonio, to Baltimore, our caseload numbers are increasing rapidly.
Because of your support, we've accomplished so many things. We cannot thank you enough. We hope that you are as proud of these accomplishments as we are. We are confident that with your continued generosity we can further expand our impact.