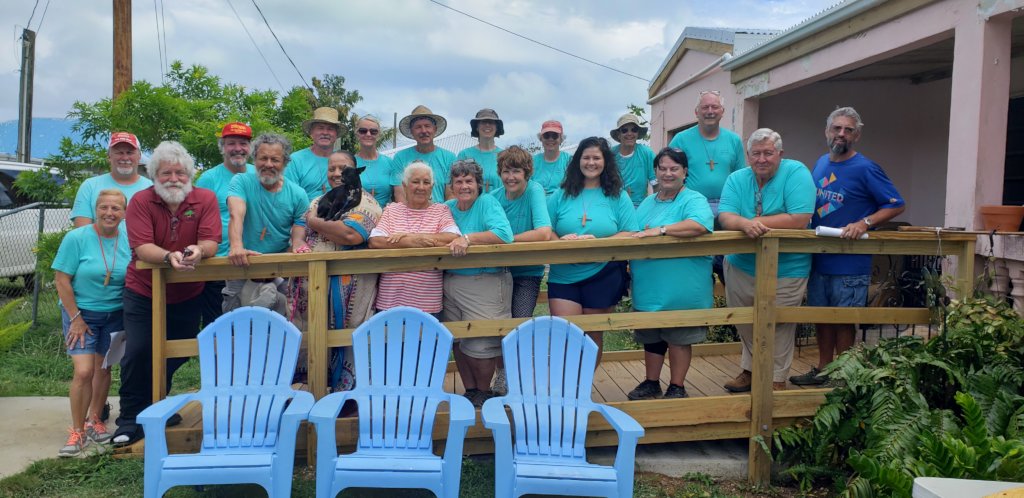 GlobalGiving Report for Lutheran Disaster Response
Reporting Period: April 2019 – June 2019
Rebuilding work continues nonstop. We continue to feel that we are the safety net's safety net. The need for assistance is still great for senior citizens, persons with disabilities and others we worry will fall between the cracks of assistance, if it werew not for the volunteer construction crews.
During the months of April to June 2019, we were able to finish 7 roofing projects. One was a complete roof replacement, two partial roof replacements, and the others involved major roof repairs. We also built five wheelchair ramps, three which had to be about 50' long. During a two-week period in May, during which we had only a small work crew, we tackled a handful of smaller house projects including roof patching, plumbing and electrical work. As June ends, we are halfway through another complete roof replacement.
It has become our tradition to conduct a "Last Nail" house blessing service as we finish a major project. We held seven Last nail services during the reporting period.
During these three months, we hosted 6 groups of volunteers from United Methodist Volunteers in Mission (UMVIM). In total seventy-four volunteers participated in the UMVIM groups including twenty-four who were return volunteers from earlier groups. These volunteers work for a minimum of two weeks with several staying for a month. The teams include people with construction skills who can tackle difficult rebuilding projects. Combined they gave us 6,202 hours of service.
During June we also hosted two youth groups who prepped walls and painted one of our volunteer housing sites. First, we had a 14-member girl scout group volunteer for a day and then a large Catholic youth group that sent between 40 and 80 volunteers every day for 4 days. The youth and their adult leaders gave us 1, 390 hours of volunteerism.
Our work with volunteers will continue. Presently we are recruiting teams for the remainder of 2019 and starting to plan for 2020. We have seventy-eight homeowners in our queue who have asked us for assistance; so, lots of critical work remains to be done.
Use of Funds: GlobalGiving funds are used to buy building materials. Most of the homeowners we help do not have enough funds to even pay for their materials. We use the GlobalGiving funds to supplement what the homeowner is able to contribute and even pay for all the costs of repair when necessary. During this period, we did not use this GlobalGiving grant to purchase building supplies. We drew funds from other grants including funds GlobalGiving gave the St Croix Long Term Recovery Group. We anticipate drawing on this grant beginning in July.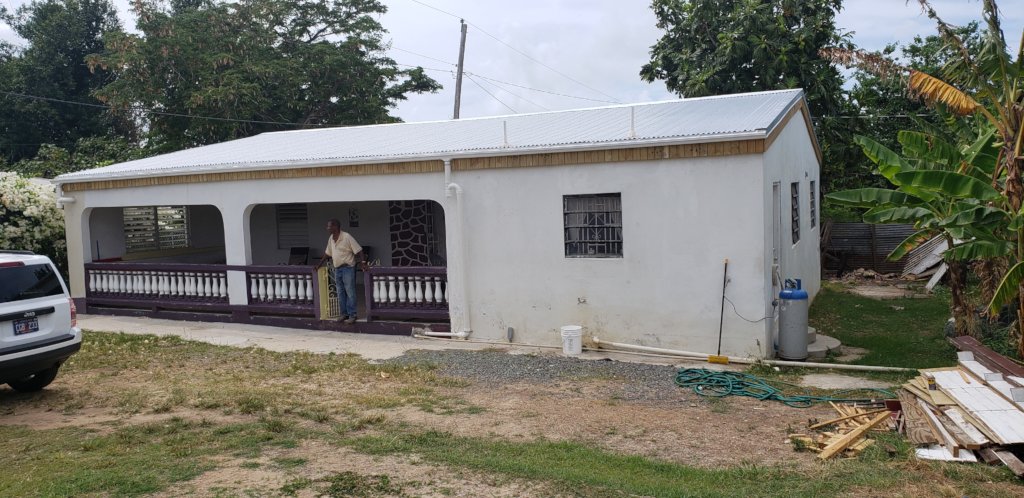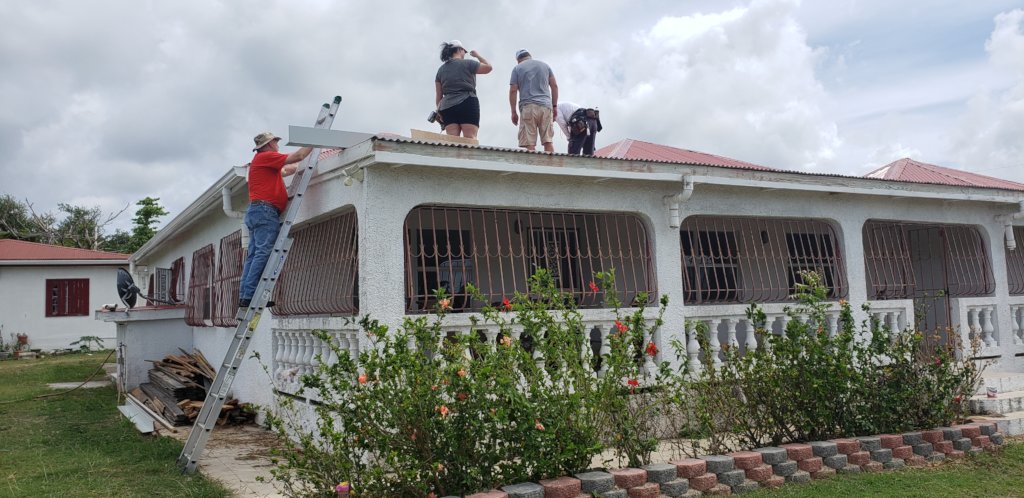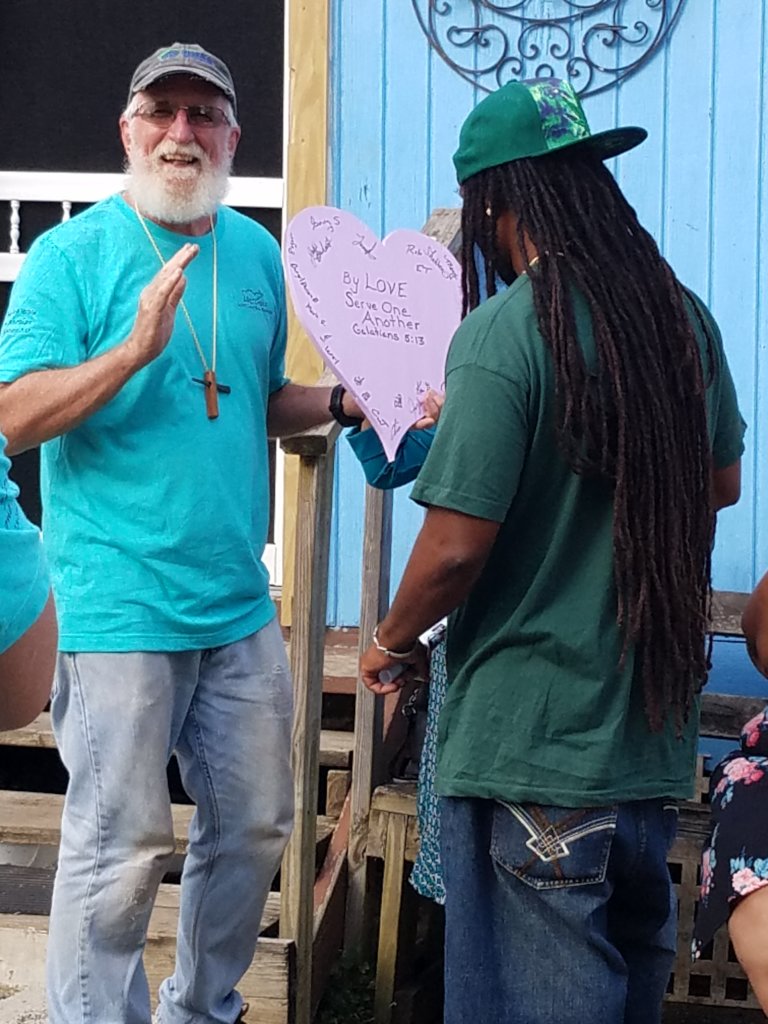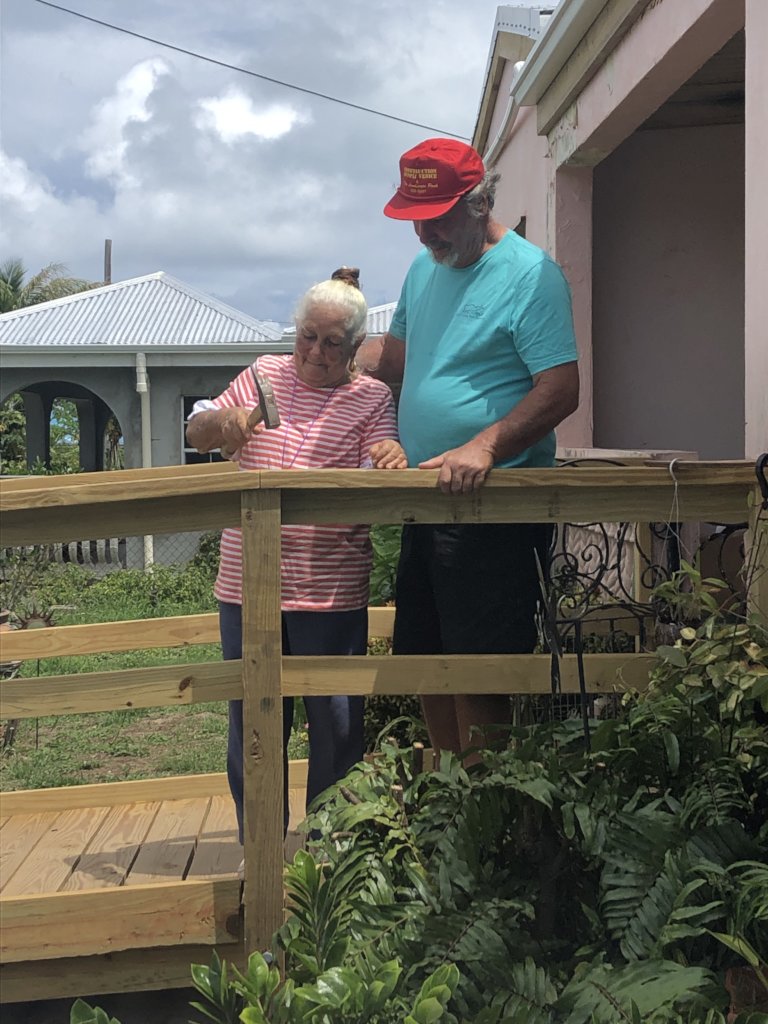 Attachments: