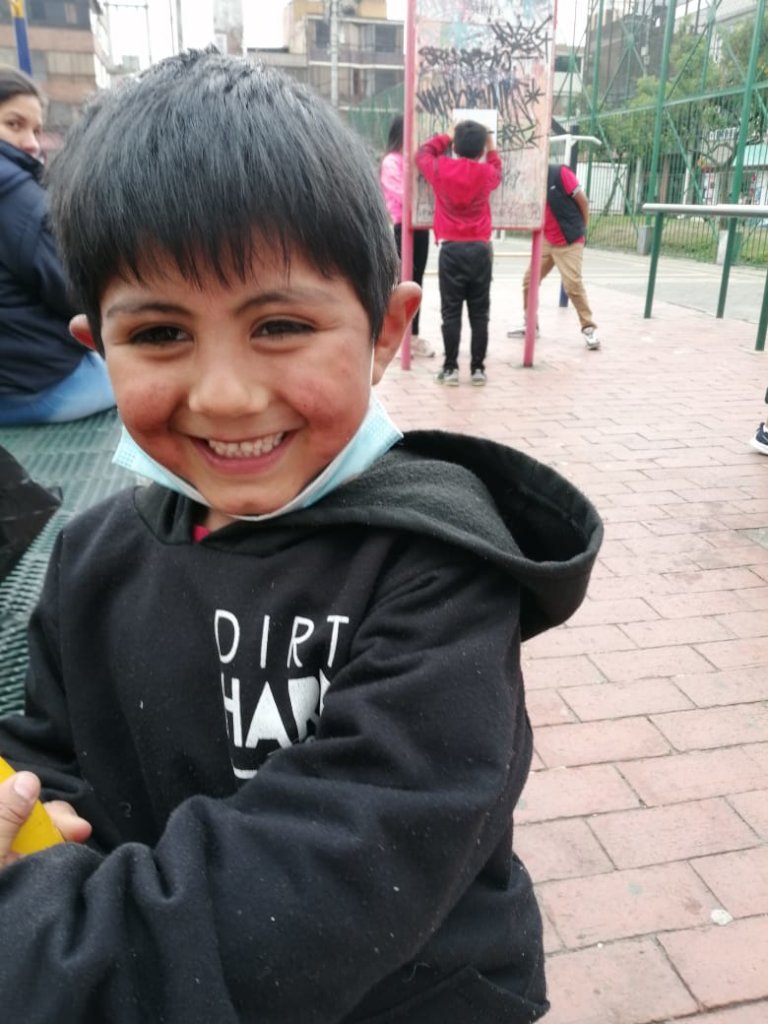 Dear friends
Its enormous contribution has allowed it to continue as an active presence for more than 90 children and 30 youth. That solidarity is the symbol of tenderness in the face of need.
What does this report contain?
It narrates our work from April to September 2021. In these 6 months we have seen enthusiastic children to return to the face-to-face meeting, young people committed to their training in cooking, families who have endured this time in unity and generous contributions from people like you to do everything this possible.
What have we done?
In affection: Gradually we went from workshops and virtual training on care and affection issues to carrying out these tasks at the foundation's headquarters. Under biosecurity protocols to avoid COVID-19 infections, we were able to establish meeting times with children in groups of no more than 12 people. We have continued to have online trainings and reflections for parents and guardians of children.
In nutrition: We developed the campaign "The flavors that unite us", a proposal to cook nutritious food with simple but very balanced recipes for more than 70 households that are part of the organization. To achieve this, a young graduate of our cooking school makes step-by-step videos of each recipe and then we give each family the supplies to make their preparations. In this way we are able to increase household nutrition indices and contribute to the human and affective encounter between children and adults in each family.
Regarding education: Now with the return to face-to-face attendance, the time spent by teachers in guiding children for their homework has been greatly improved. The children have returned to schools and so far in the country no new peak of the virus has been reported, which makes it possible to consider that in the medium term we will be able to return to the development of the programs and the occupation of the foundation's house at 100% .
We also started the training of a new group of young people in the kitchen trade. The process was started by 27 young people who have already begun their training in person, which has favored their permanence and allows better conditions for their condition in the trade. In the previous groups that they studied, we have found that at least 65% have found more dignified jobs in the restaurant and hotel trade.