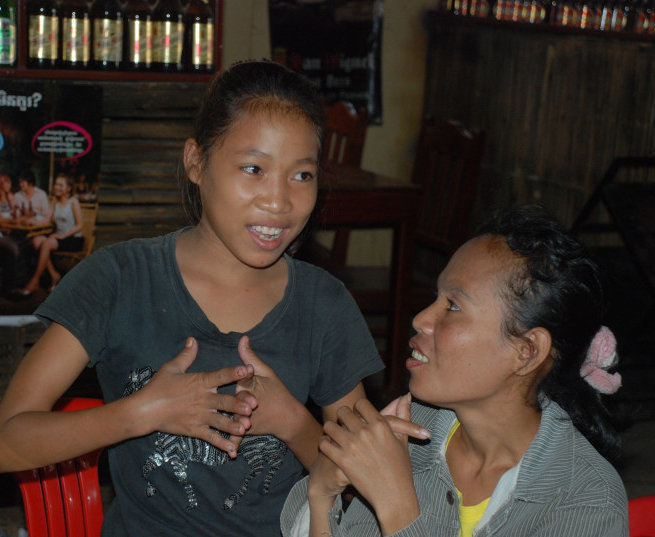 Although poverty presents the most pervasive challenge to the people we serve, the sad reality we often encounter is that many women must also overcome abuse at the hands of their own fathers and brothers. This is the case of Teuk Thida, an avid student who was forced into a karaoke bar after the sixth grade to pay for her brother's wedding.
The middle child of five, Thida was often thrust into the role of an eldest sibling due to the negligence and mischief of her older brothers. The family's small plot of land could not provide enough rice for subsistence, so her parents also worked on neighboring farms for $3 a day. To help, Thida scavenged for vegetables, river shells and snails to sell after school, bringing in an extra $0.50 on a good day. None of this distracted her from her studies: she left her house every day at 5am to walk six kilometers to school, usually finishing the year near the top of her class.
As Thida was finishing primary school her oldest brother was planning to marry. With no job and no family savings to rely on, he turned on Thida to come up with $150 to cover the expenses. Behind her parents' back, who were often away working in the fields, he beat and harassed her to come up with money. In desperation, she turned to her neighbors for loans, but all she could manage was $112. So she fled, terrified, more than 50 kilometers to Phnom Penh in the hope of both escaping her brother's wrath and finding a way to repay her loans. She found work as a servant for the proprietors of Goat Soup karaoke bar, where Lotus Outreach operates a Non-Formal Education (NFE) project.
At just 15 years old, Thida found herself suddenly working a slave wage. At 18 ½ hour days from 4:30am to 11:00pm for $30 a month, she had been better off selling snails and shells from the river. Instead she swept her bosses' house and bar, cared for their two children, clerked in their grocery store, and washed dishes in the bar at night. She was, however, permitted to attend NFE classes with the karaoke bar's female entertainers. This proved to be the sliver of luck that would reverse her fortune.
During a donor visit in mid-November, Thida was identified as being young enough to return to school, and Lotus Outreach's director of operations made a note of her name. The NFE program manager returned shortly after to gauge her commitment to her formal education, and found that with a bicycle to cover the nine kilometers to the lower secondary school nearest her village, Thida would happily return to attending classes regularly.
The owner of Goat Soup didn't take kindly to the idea, and threatened to withhold Thida's wages if she tried to leave. NFE's program manager intervened with a few threats of her own – namely a lawsuit for child exploitation. By the end of the month, Thida was on her way home with scholarship materials and her Lotus Pedals bicycle.
"I am very happy with the bike – it's the first ever that my family has owned!" says Thida. "And with more education I will be able to get a better job, that doesn't have long hours like what I had been doing."
With her brother living in another province with his new wife and the door to secondary school propped open, life has been much brighter. Yet the road ahead is full of challenges for Thida. Although she packs a rice lunch from home, she sometimes must buy food at school. Two required courses (Math and Physics) are fee-based and exam papers must be purchased. Although this averages only $0.60 per day, the small sum is a strain on Thida's family.
Thida remains focused on the opportunities now available to her, aware that ironically, without being run off to Phnom Penh she would never have come into contact with NFE, Lotus Pedals or the bike that has made secondary school a reality. "I hope at least I can hang on to school until grade 9, so that I can have a better understanding of how to live a better life in the future," says Thida. "I love studying very much, but if my family cannot afford to keep me in school through high school I may come back to NFE to learn tailoring skill, especially to support my little sisters' education."
With the continued support of our generous donors, we will help Thida reach her goal of finishing high school so that when she does join the labor force, she will have the strongest bargaining position possible. Given the opportunity to prove herself academically, a strong student like Thida may even attract a scholarship for higher education. We thank you sincerely for standing beside us to touch the lives of hundreds of girls just like her.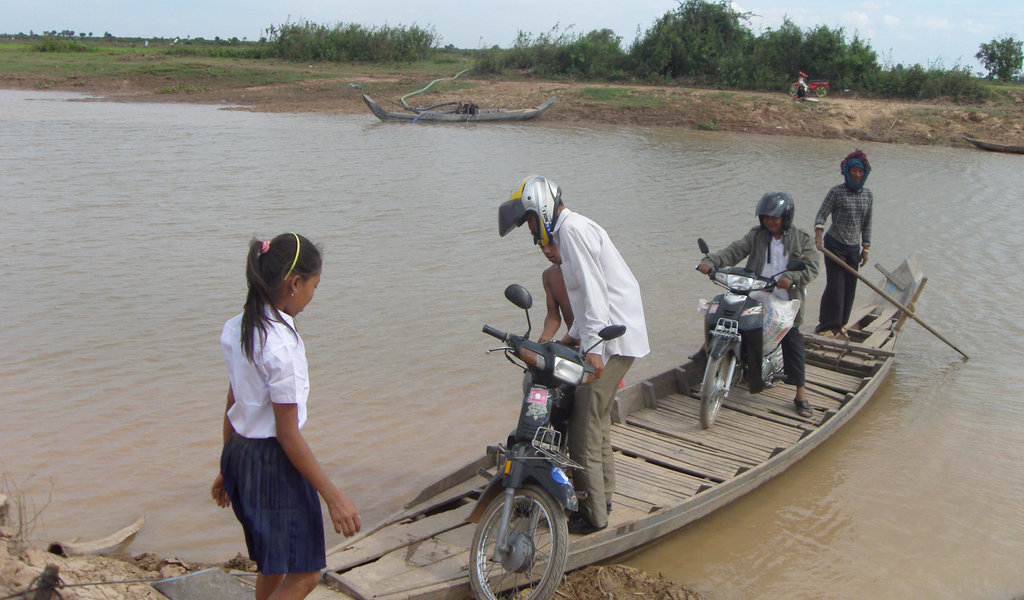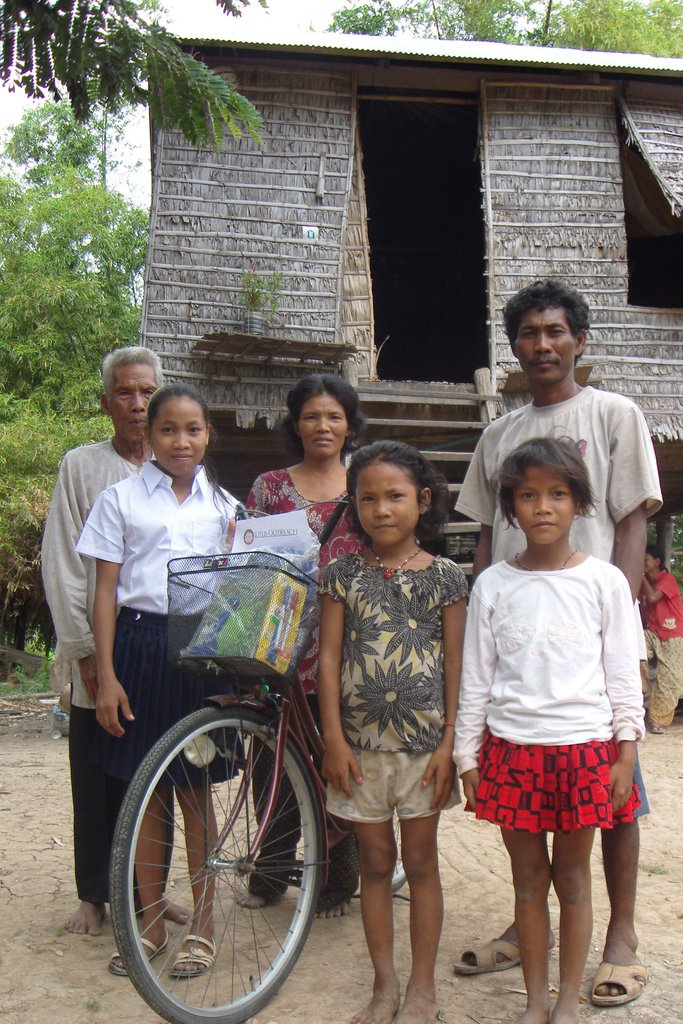 Links: