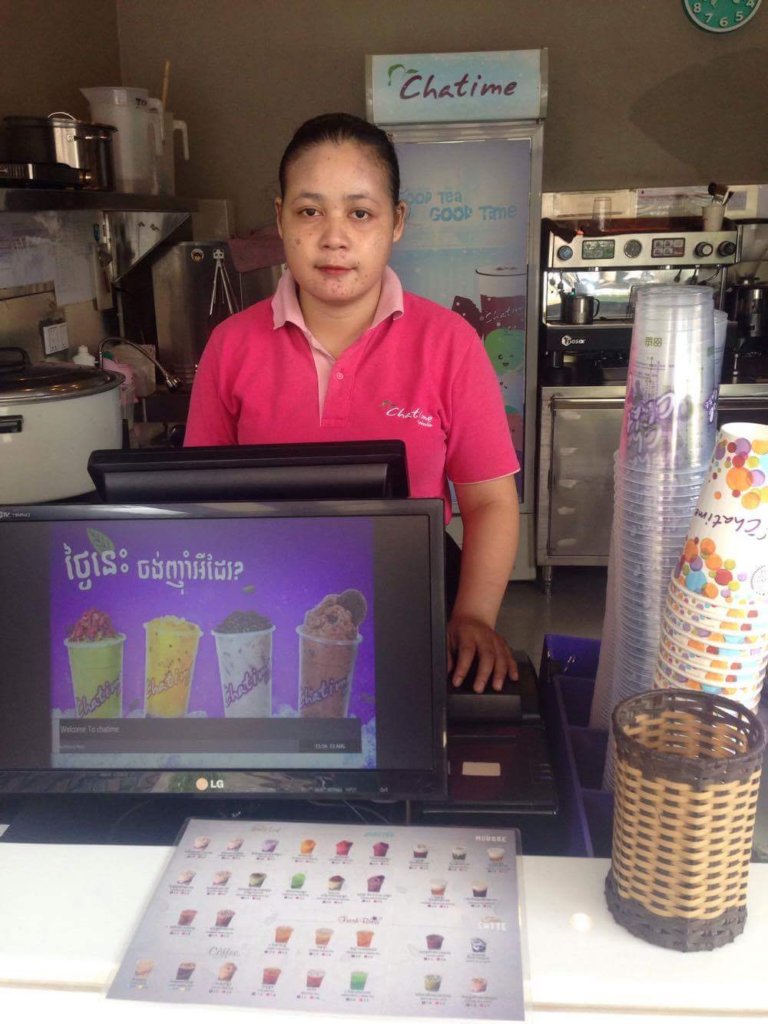 Lotus pedals continues to serve girl students of all ages and education levels. Because many of the Lotus Pedals recipients graduate middle school and high school, their hopes and dreams carry them on to pursue their studies at the collegiate level. The need for transportation is just as important for these college students as it is for the younger students. In concurrent with the Lotus Pedals Program, many of the recipients receive scholarships through our Girls Access to Education Program(GATE/GATEways). The story below, written by a Lotus Pedals beneficiary, describes the pursuit of her education and just how important the Lotus Pedals Program is to her journey.
A story written by a Lotus Pedals beneficiary, Meas:
My name is Meas. I was born on October 26, 1994 at Kampong Kdey II village, Kompong Kdey commune, Chikreng district and Siem Reap province. I have one younger brother. He quit school in 11th grade and is now working at a garage near my home. My father's name is Norng, he is a farmer. My mother's name is Soy, she sells Khmer noodle in the village. When I was young, my family faced a lot of struggles because my mother had a serious illness in her back bone. My family spent lots of money to cure her illness and never had enough money to support us all. Since my family spent a lot of money on medical treatments, they did not have enough money for my studies. I missed class very often because my family needed money and I had to help my mom sell Khmer noodle in the village. I was thinking about fully dropping out of school, but my parents encouraged me to keep studying because they wanted me to have a promising future. However, it was hard for me to concentrate on my study while thinking about my ailing mom and my family's situation.
After I graduated high school with the Girls Access to Education Program(GATE) I was lucky enough to be able to continue on to college with the support of GATEways. I was overjoyed when I found out that I could continue on to college. I moved to Phnom Penh and attended the Royal University of Agriculture. When I started college I decided to rent a house which is around 3km from university. When I first came here, it was really hard for me to go to school because I didn't have my own transportation. I had to walk to school and sometimes and I had to spend money for a motor taxi. One of my friends who lives near my renting house offered me a ride to school because she has her own motorbike, but not often because we had different school schedules. In 2015, Lotus Pedals program provided me with a bicycle in order to help me with my commute to school. Since then, I am able to go get to university on my own which reduces my expenses and saves time. I also ride my bicycle to the market which is around 2km away from my renting home. I don't have to borrow my friends' bicycle or wait for my friend to pick me up anymore. The bicycle is very helpful for my studies and allows me to travel to school whenever I need to study.
I would like to show my deepest gratitude to the donors for supporting me with the bicycle. The bicycle is so important to me because I am required to go to university very often in order to meet with professor and discuss my final thesis as well as attend regular classes. The bicycle has helped me go to school as needed and meet with my professors on time. With the help of the bike I am committed to graduate with good grades. With good grades I will be able to find a job and be able to support my family. Thank you.