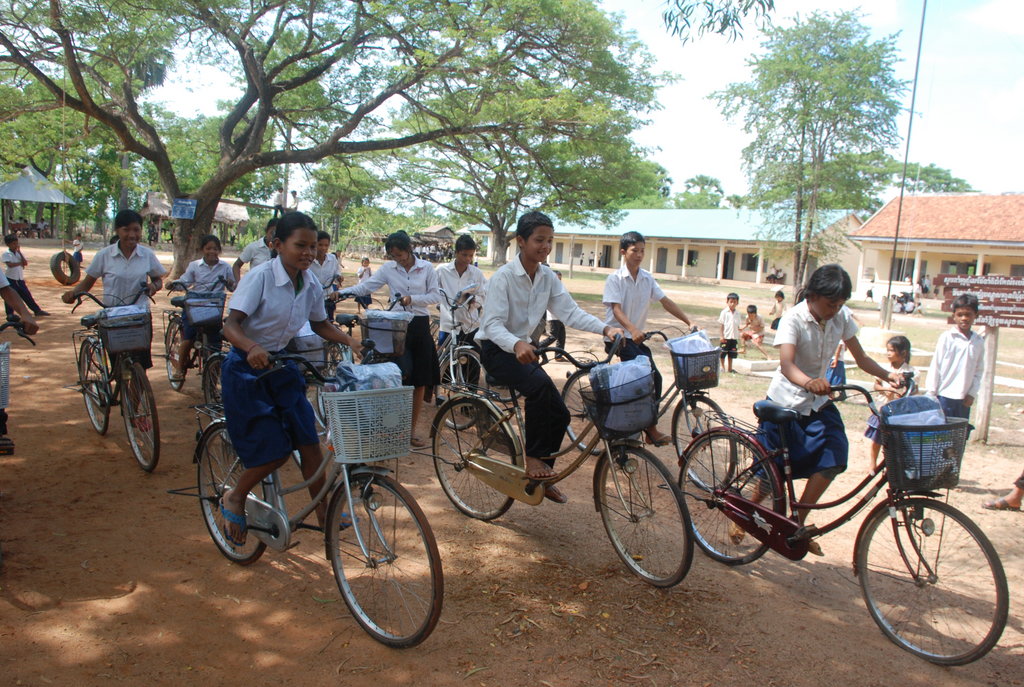 Phnom Kravanh (meaning "Cardamom Mountain" in Khmer) is one of six districts in Cambodia's Pursat province. This rural, mountainous region is sparsely populated and some parts remain heavily mined, as the district is a former fighting zone between the Cambodian government and Khmer Rouge insurgents. The Cardamom mountain range is considered one of the main biodiversity hotspots on the planet, with 16 distinct ecosystems and 14 globally endangered and threatened species. It is one of the last seven remaining elephant corridors in Southeast Asia and is the hunting range for the Pileated Gibbon, Asiatic Black Bear, Malaysian Sun Bear, Marbled Cat, Southern Serow, and half of Cambodia's bird species. Due to a lack of alternative livelihoods, indigenous people often resort to illegal logging, wildlife poaching, foraging, and slash-and-burn agriculture to ensure their survival. While many conservation efforts in this area are underway, few organizations are working with local populations to provide them with alternative economic opportunities.
Expanding education, economic opportunities and settled agriculture are recognized as the most effective strategies for combating both the human and environmental effects of poverty in this extraordinary region of the world. In partnership with the Cambodian Organization for Children and Development (COCD), Lotus Outreach has launched an integrated social development program which aims to improve the livelihoods of local people through the provision of microloans, farming toolkits and of course, educational scholarships!
As a part of the scholarship program in Phnom Kravanh, Lotus Outreach (empowered by YOU!) recently provided 19 impoverished minority girls with bicycles so they can get to school. Research shows that each extra year of schooling boosts a girl's eventual wages by as much as 25%. Improving a girl's life options will not only help her and her future children, but will decrease her dependence on activities that are harmful to the local environment.
Breaking News!!
Because Lotus Pedals has been such a tremendous success, we have decided to expand! Our local partners have indicated that the demand for bicycles greatly exceeds the supply, and there are countless children all over the country who are just a bicycle away from dropping out of school—or re-enrolling. You can help us help them by telling your friends and family about the Lotus Pedals project and encouraging their support: http://www.globalgiving.org/projects/lotuspedals/.