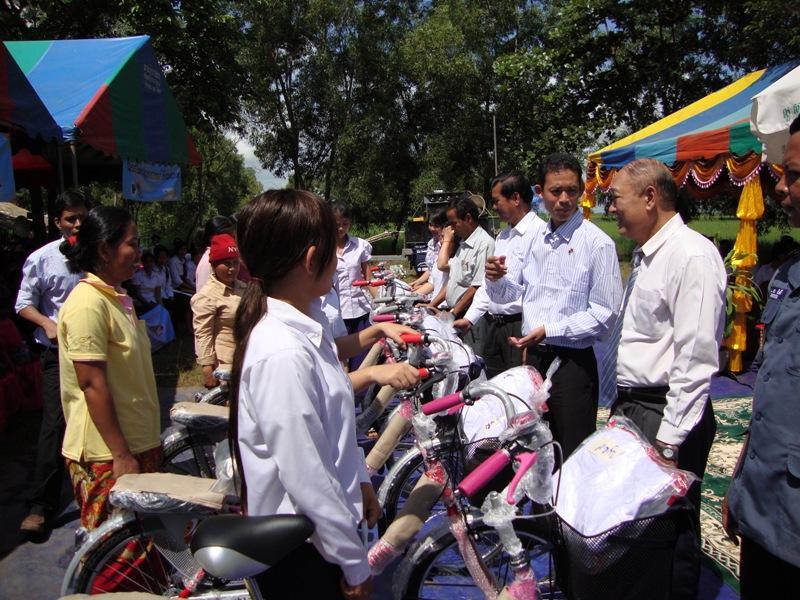 Dear friends of Lotus Outreach,
With your generous support, Lotus Pedals provided 193 girls in rural Banteay Meanchey, Cambodia with heavy terrain bicycles in 2009. Not only were we able to extend the budget to support bicycles for an additional 30 young girls, but we still have enough of your funds remaining to provide an additional 50 bikes in 2010! That's a total of 243 girls who will now be able to commute to school each day!
For a Cambodian girl living in a rural, sparsely populated area, a bicycle truly means the difference between whether or not she can attend school. All of the girls receiving bicycles through Lotus Pedals live at least 1 mile from the closest school house—with some traversing up to 9 miles of rugged terrain every day. Commuting these distances on foot not only increases the opportunity cost of attending school (i.e., the number of hours they are unable to help support their poor families), but greatly increases their risk of abuse in a region where sexual violence is rampant—and on the rise.
Lotus Outreach believes that equal access to education is a fundamental right, but we also believe that expanding girls' education is one of the most effective methods for breaking the cycle of poverty in the developing world. On a global scale, even the most basic levels of education for girls has the power to ripple throughout future generations—transforming families, communities and even nations. Statistically speaking, children of educated women have improved survival rates, nutritional status and school attendance. Here are just a few examples of why education for girls matters so much:
• When a girl in the developing world receives seven or more years of education, she marries four years later and has 2.2 fewer children.
• An extra year of primary school boosts girls' eventual wages by 10 to 20 percent. An extra year of secondary school: 15 to 25 percent.
• Research in developing countries has shown a consistent relationship between better infant and child health and higher levels of schooling among mothers.
• When women and girls earn income, they reinvest 90 percent of it into their families, as compared to only 30 to 40 percent for men.
(source: http://www.girleffect.org/downloads/TheGirlEffect_FactSheet.pdf) With your help, 243 Cambodian girls can now pedal into the future. We thank you supporting this amazing project and look forward to sharing more good news over the coming months!
Warmest regards,
Erika Keaveney Executive Director Lotus Outreach International
PS – Lotus Pedals was recently featured in Kiki Magazine – be sure to take a look!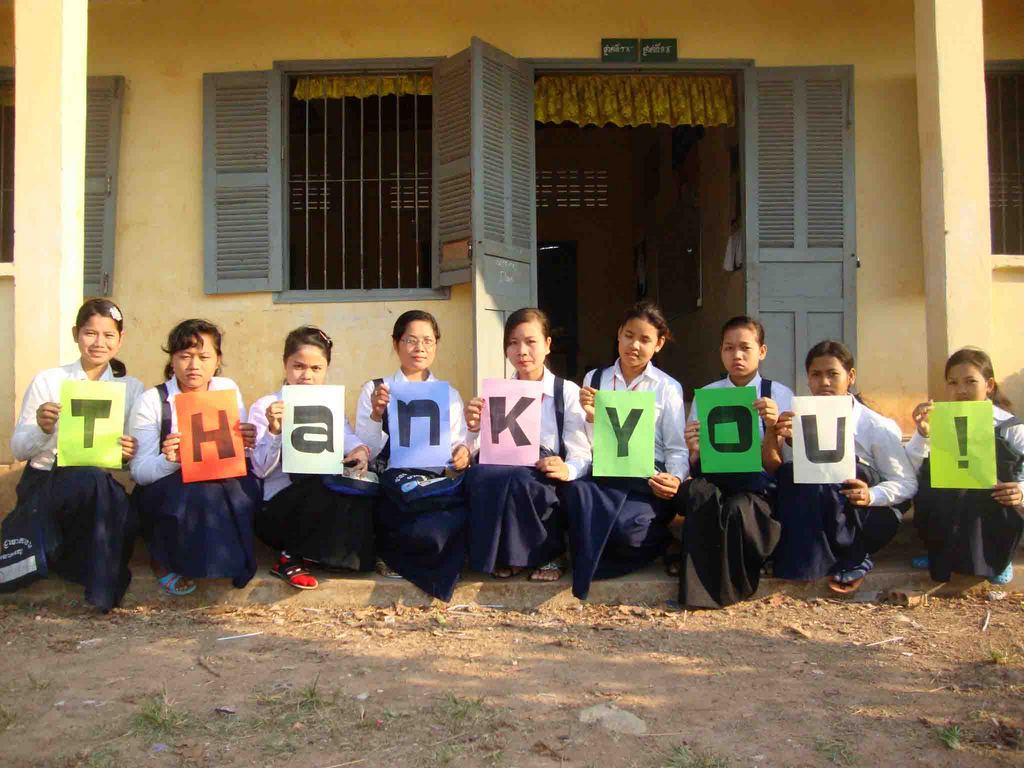 Links:
Attachments: