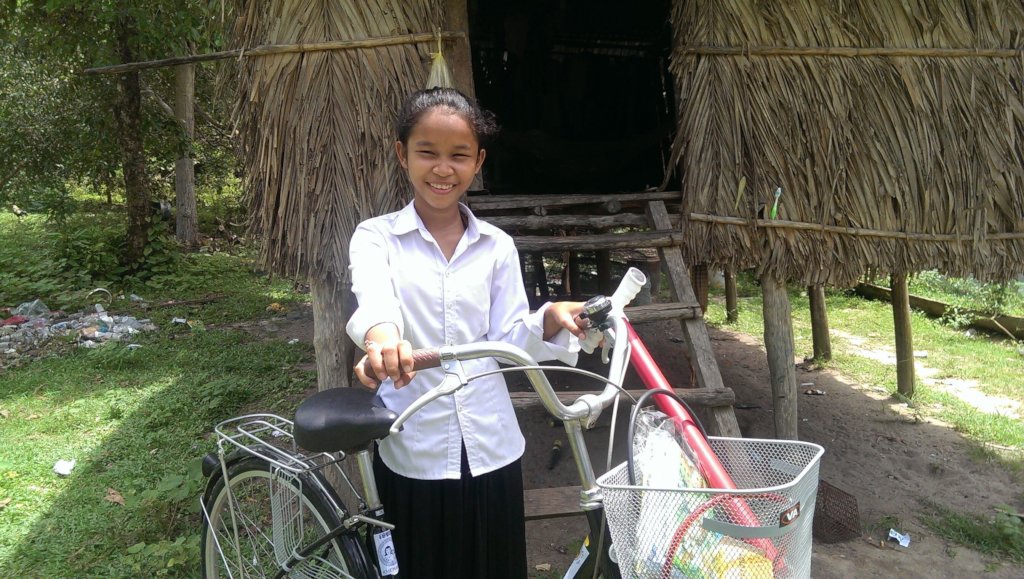 Lotus Pedals has planned to giveaway 416 bicycle sets in 2019. So far, 208 bicycle sets have been given away. The rest of the bicycles have already been allocated but will be given when it is close to the new academic year, as school vacation is from August to October.
Out of the 207 bicycle sets, 50 were given to students on an island close to Phnom Penh Capital City called Koh Dach (we had to take ferry there), 100 given to students at Prey Nub District, Sihanoukville Province (more than 200kms from Phnom Penh) in collaboration with KHEMARA Organization, 33 given to students in Siem Reap Province (more than 300km from Phnom Penh) in collaboration with Bayon Education and Development Organization, and 24 bikes given to scholarship recipients of Lotus Outreach in Phnom Penh in partnership with Cambodian Women's Crisis Center (CWCC).
We could see the excitement in the faces of the girls receiving bicycles with all the fixit tools. A small group of girls gathered under the shade and helped each other inflate their tires with beaming faces.
After the giveaway ceremony, we drove our car past a village and saw our bike (we could tell it was our bike because of the sticker with our logo on it) in front of a humble looking house, so we dropped in to say hello. We met seventh grader, Sreytouch. She lives with her young aunt and older sister who dropped out at ninth grade to work in a garment factory. They live about one mile from school.
Sreytouch has three siblings (she is the second daughter), two of which are with her parents who are working and living in the provincial town and hardly come home. Her mother is a home cook for Chinese people, her father a security guard. Her younger brother is studying in fourth grade and her youngest sibling is in kindergarten.
Sreytouch said she has been walking to school since first grade, sometimes missing school when it rained because the road was too muddy to walk. Because of irregular attendance, she ranked twentieth in the class. Now that she has a bike, she is committed not to miss class any more. She also set a goal to get tenth place in her class! We told her we would check on her performance again in a few months to see if she had reached her goal.
Sreytouch is very grateful for her bicycle and is determined to study hard to become a biology teacher!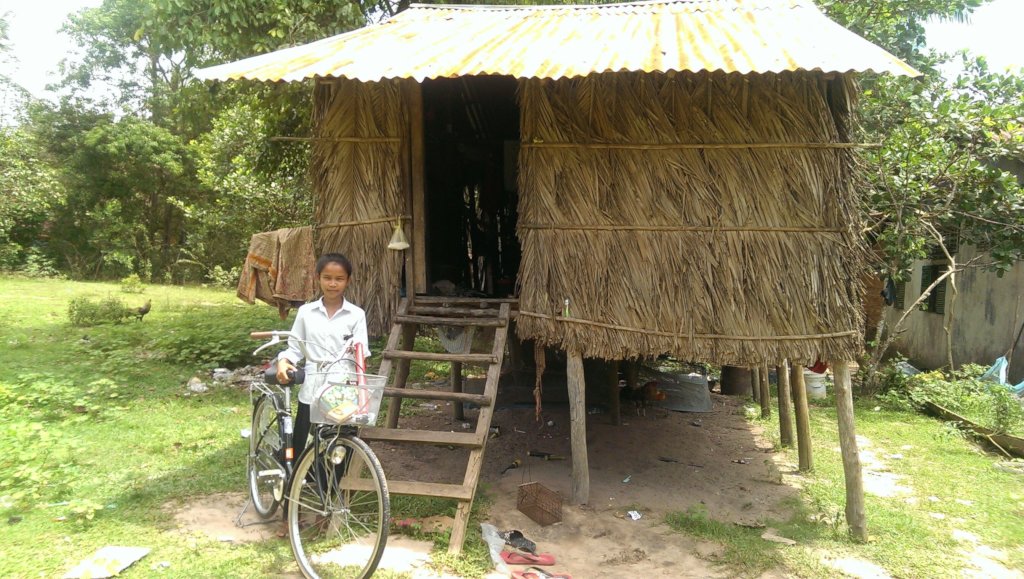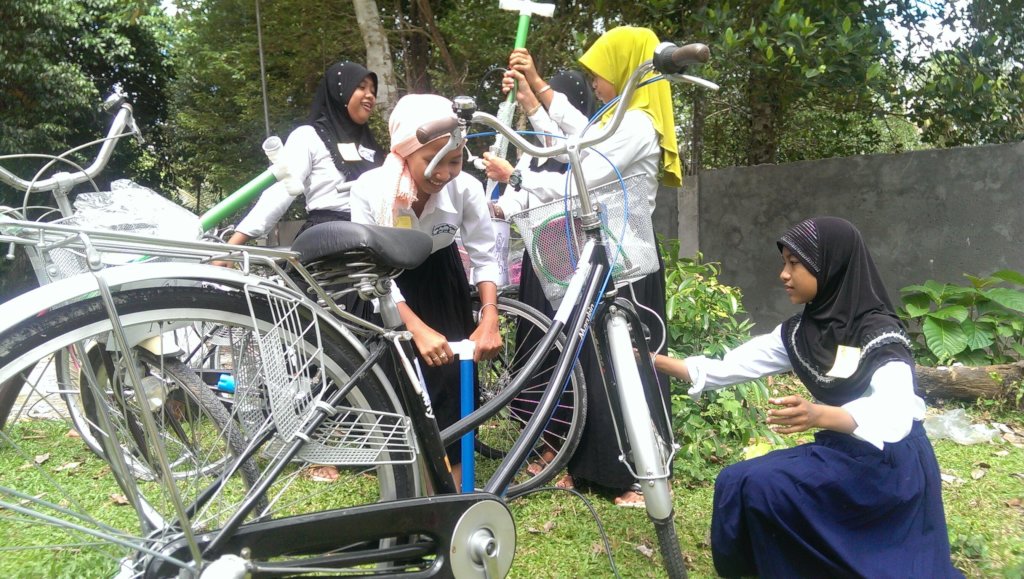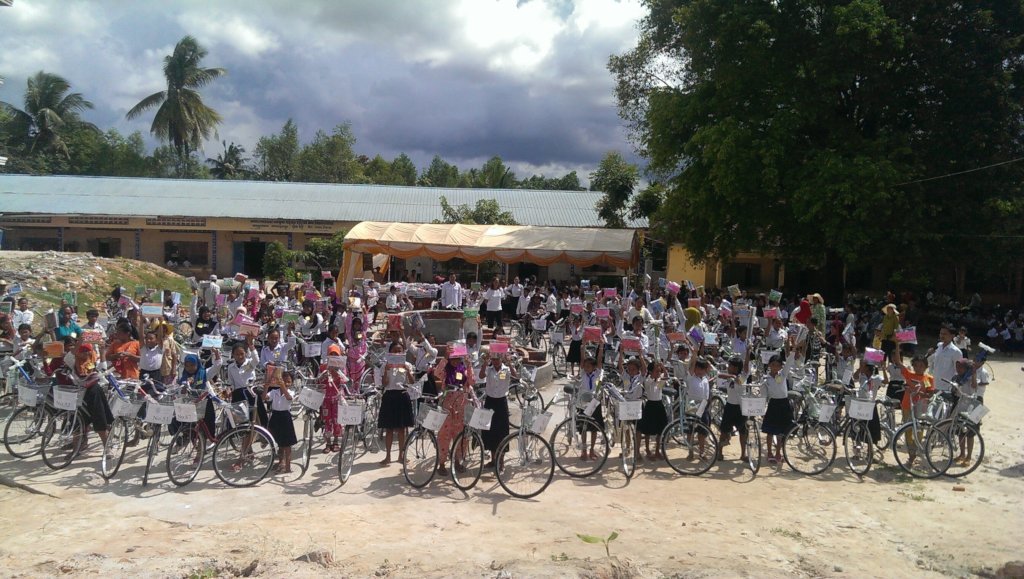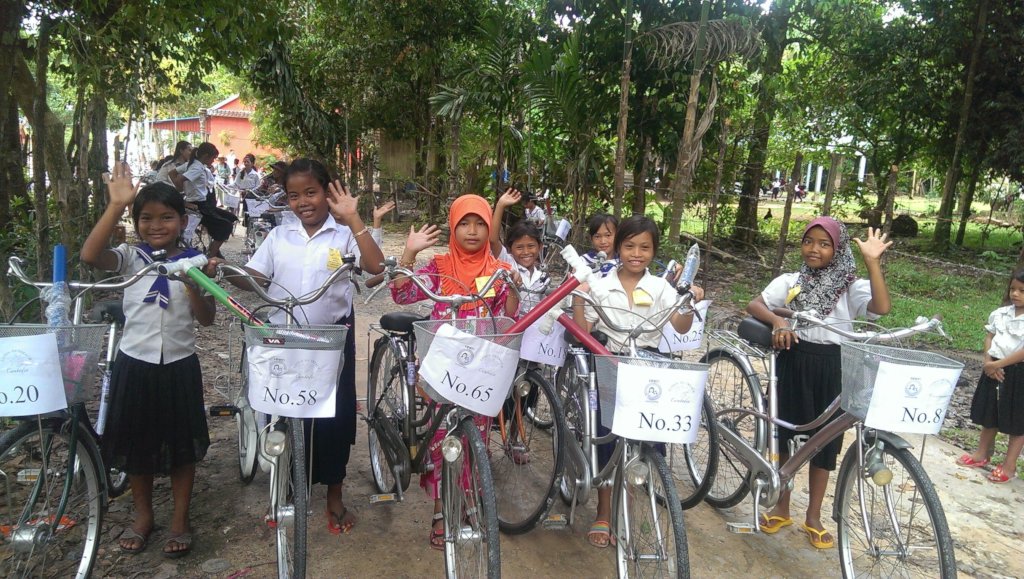 Links: