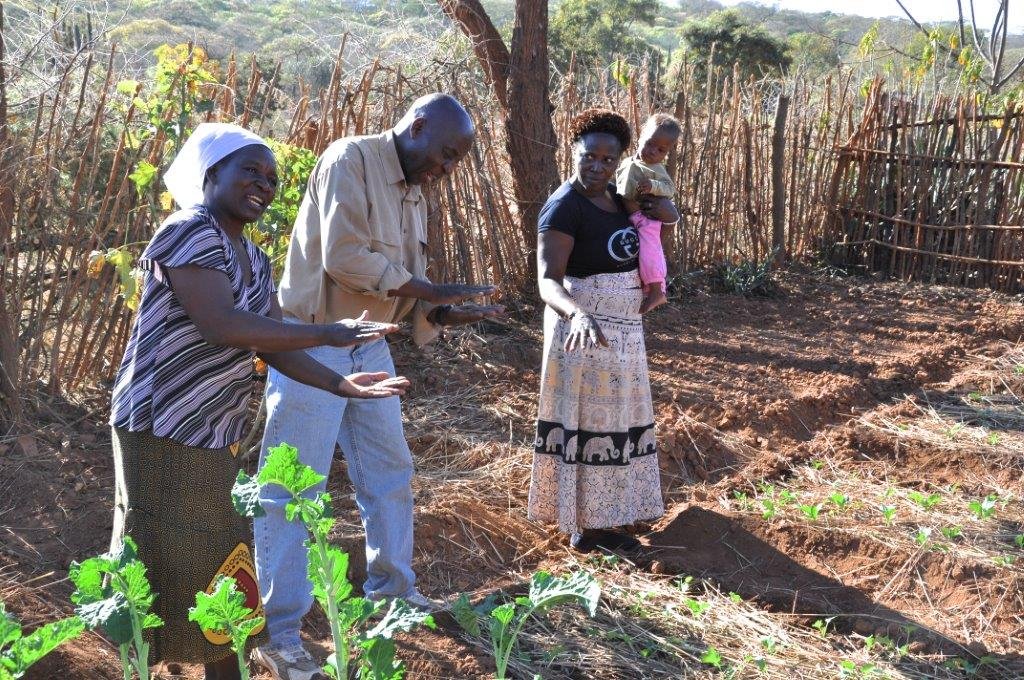 It is with deep sadness that I read a report about the food situation in Zimbabwe. Here it is: http://www.trust.org/item/20130906111437-9zysp/?source=shem I have a hard time understanding how some of us have so much and others have so little. It is hard to wrap my head around the fact that children will be hungry while we throw food away and complain because we want more choices.
But, there is a silver lining around my thoughts - because of you and of AFCA, there are 628 orphaned families who are eating this season and they are eating balanced meals, at that. That means, there are over 3100 children and guardians that get up in the morning to milk their goats, gather eggs from under their chickens and who gather vegetables from their gardens. Yes, times will be tough for them with little water, but, with planning and proper mulching and water conservation, I trust they will all get through this next drought healthfully and full.
What about the other children, though? There are 1,800,000 orphans in Zimbabwe and all of them should eat. None of them should perish due to lack of food. Now is the time to do more, to dig deeper and to help out the others. AFCA is expanding our programs to include two more villages in Zimbabwe, but we need your help (and that of your friends) to make it possible. We'd like to purchase and deliver more goats, chickens, guinea fowl, seeds, and hope. Will you help us? Let's rally together during this last part of the year and do more for more children. This will be the cry of my heart as we march into the holiday season - let's give kids on the other side of the world the chance to celebrate life, too.
We are taking our first volunteer team to Zimbabwe in June 2014. We'll be finishing the construction of a school and will be building arborloos. Come join us, visiting this magnificent country and see what you've helped us accomplish. If you are interested in being part of a Volunteer with a Purpose team, email me at tweaver@AFCAids.org and check out our website (VWP tab) to find out more. We have space for 16 people - why not be one of them? Families welcome.