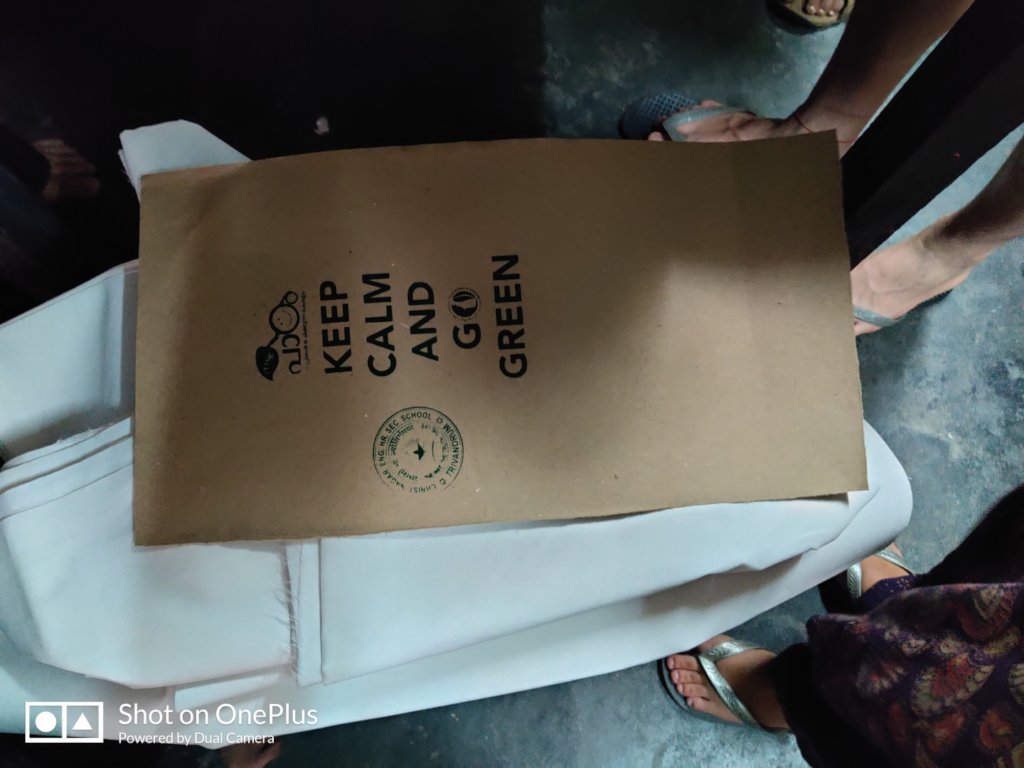 As part of "Go Green Eco friendly campaign" by the government of Kerala, the demand for paper bags has hiked in the markets. The women from Karimadom slum who has received the training for paper bag making and are working under paper bag unit received sufficient orders for varieties of paper bags according to the customer needs. Most proposed type among the paper bag were printed bags.
The rise in demand for printed bags has lead us for organising training programme for 28 women on screen printing. These women are already working under ppaper bag manufacturing unit which was created as a result of paper bag training session which we conducted earlier. A three days training sessions on screen printing was organised for the women under paper bag unit. The programme was inaugurated by Rev. Fr. Saji Elambasserril (Director, Don Bosco Veedu Society). The three days training sessions were carried out by Mr. Manjunath Ooruttambalam (Btech in Printing Technology, M.S printers, Trivandrum).
Training Schedule:
Day 1
An introduction and history of screen printing (theoretical)
What is screen printing, basics of screen printing, Why is screen printing used, the advantages of screen printing in market, different opportunities of screen printing, exaggerated the history of screen printing, introduced the different type of screen printing- hand printing and machine printing, orientation of the inks and how to use it, the handling of printing frames.
Day 2
The process of screen printing and the guide to screen printing equipments. (practical session)
Process- ensure the supplies, preparing the screen, mix the emulsion, spreading emulsion, drying the screen, print the transparency, exposing and checking the screen, clean the screen, prepare to print, ink the image and finish. Manufacturing of homemade mesh and the needing care for the mesh.
Day 3
Manufacturing of screen printing. (practical session)
Participants begin to print the paper with the help of the instructor, understanding the different combination of inks and how designs can be made.