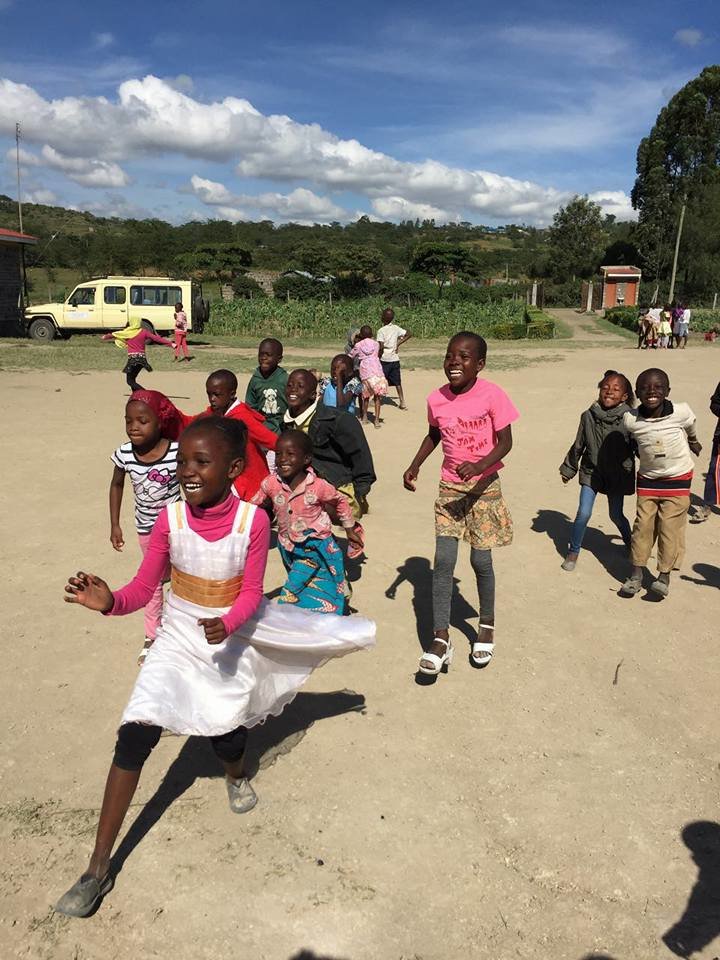 SMILES - that is the one word that can be used to define what the sponsors' visit was all about this year! A group of 23 sponsors from Germany, USA and Holland set out for a 10-day trip to Nakuru, Kenya to vist their sponsored children and to see and experience the "real" African way of life. But mostly they just wanted to get to know the child or children that they have been supporting with education - some for as long as 12 - 15 years!
The welcoming songs that the children were singing as we arrived at the Live and Learn in Kenya Education Center were as touching as their hundreds of beautiful smiles and laughter as they all came running to greet us. It was a moment that everyone will remember for a long, long time.
The next days were filled with singing, dancing, handcrafting, building, playing games and sports, drawing, coloring, visiting and just plain fun! One of the sponsors is a dental hygienist and brought literally hundreds of toothbrushes and toothpaste with her and taught the children the correct way to brush their teeth. There were workshops for all sorts of fun activities - from learning to play the recorder, making masks, making beaded necklaces and bracelets, decorating cloth shopping bags for their mamas - plastic bags are absolutly forbidden in Kenya since October 1, 2017! - and putting puzzles together. But every day began with happy, funny songs with two of the sponsors on guitar and accordian, singing was even more fun. The children loved singing and moving to the lovely little song that a Dutch friend composed - with such meaningful lyrics:
Now I'm a river - a stream running wild.
Now I'm the thoughts and the dreams of a child.
Aware of my strength and the kindness I give.
I'm king and I'm queen of the way that I live.
And when Erik - a professional actor and clown - pulled out his magic tricks, eyes gleamed in disbelief and laughter!
A group of visitors and fathers were hard at work for days building a beautiful and colorful playground. Everthing that children love most - climbing, swinging, balancing, playing football, volleyball and soccer are now all possible at the LLK Education Center thanks to the sponsors and their fathers. The children and staff are thrilled. Now sport lessons and leisure hours will be even more fun.
We take the youngest children to Lake Nakuru National Park every year so that all of the children on the Live and Learn in Kenya Int'l program have the possibility to experience the beauties of their own hom as the park lies directly on the border of the Rhonda slums. But when you don't have the money to buy food for your familiy, you don't even consider going to a park with them that costs at least two day's wages... The sponsors had a wonderful day and met with the children for a picnic.
The highlight of the visit was the annual celebration. This year we had a lot to celebrate. The 6th classroom and the solidly-built kitchen were completed and ceremoniously opened to the public to see - as was the new playground. The kindergarten graduation ceremony into first grade is taken very seriously by the children, parents and teachers - as is the calling out and prize-giving of each class's best pupil.
The wonderful day ended with a big meal for everyone - over 1000 people - cooked in our very own beautiful new kitchen.
The celebration was very much a celebration of life - but also a farewell celebration. Tears were flowing through all of the smiles and laughter - and promises of visits in years to come.
Sponsorship at Live and Learn in Kenya Int'l isn't just a name or a number - it's real live people providing real life children with the gift of education and a bright hope for a better future - and SMILES!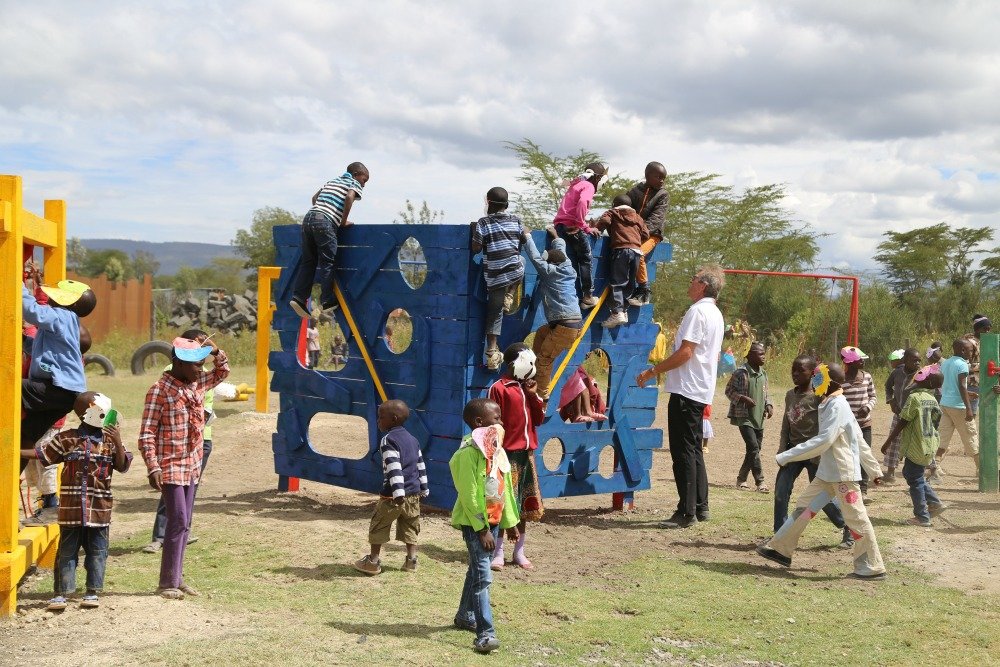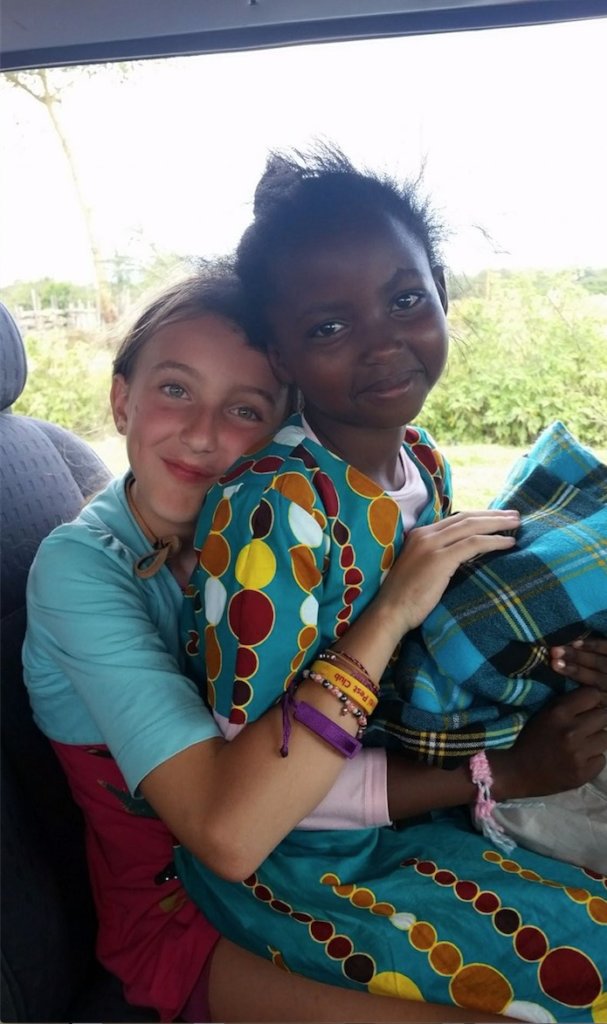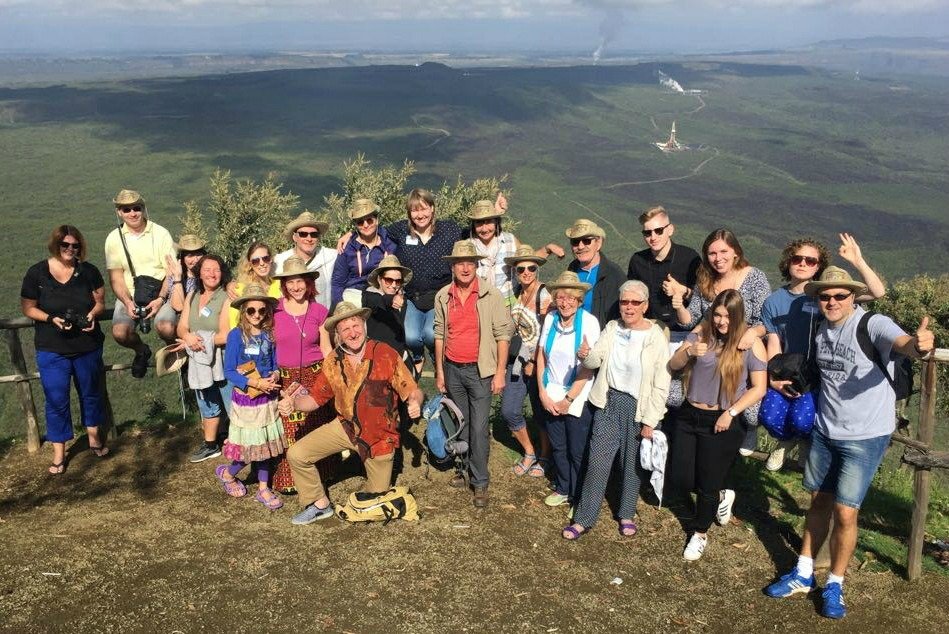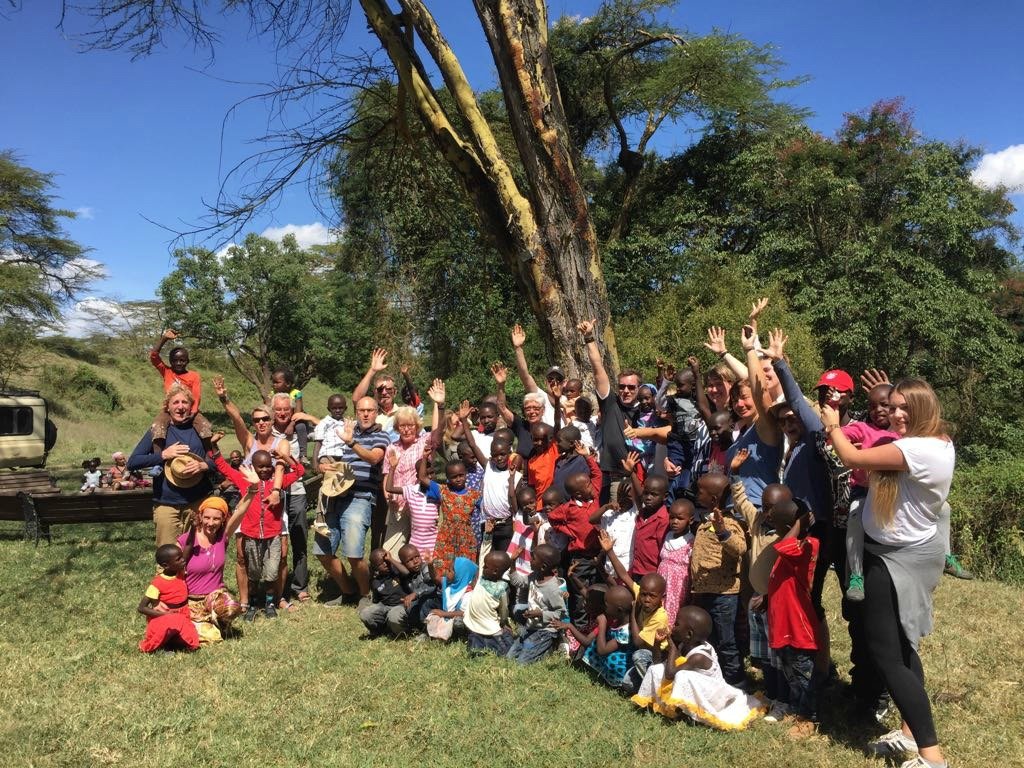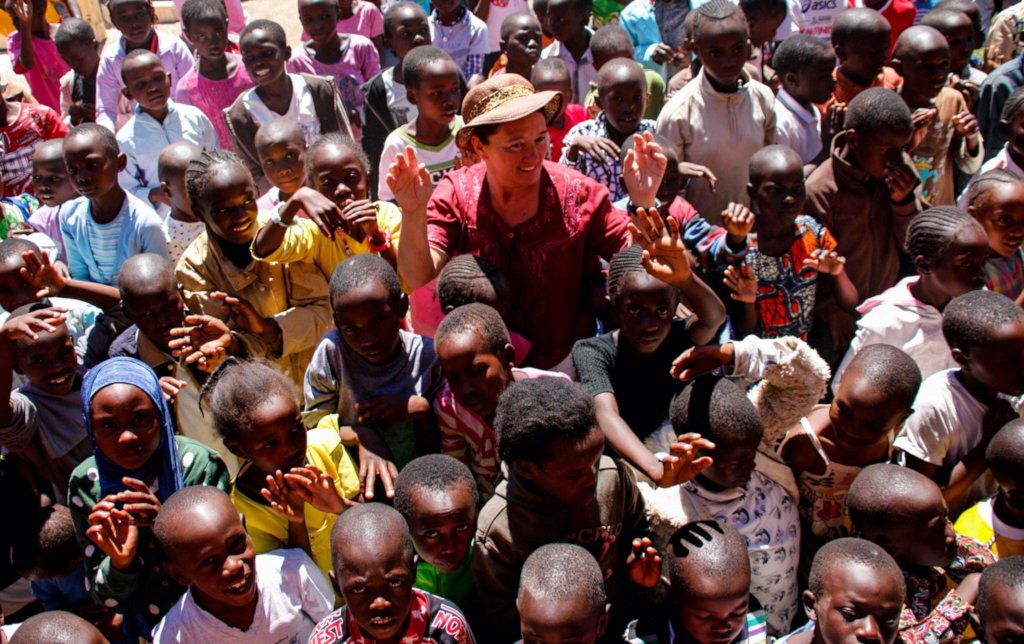 Links: