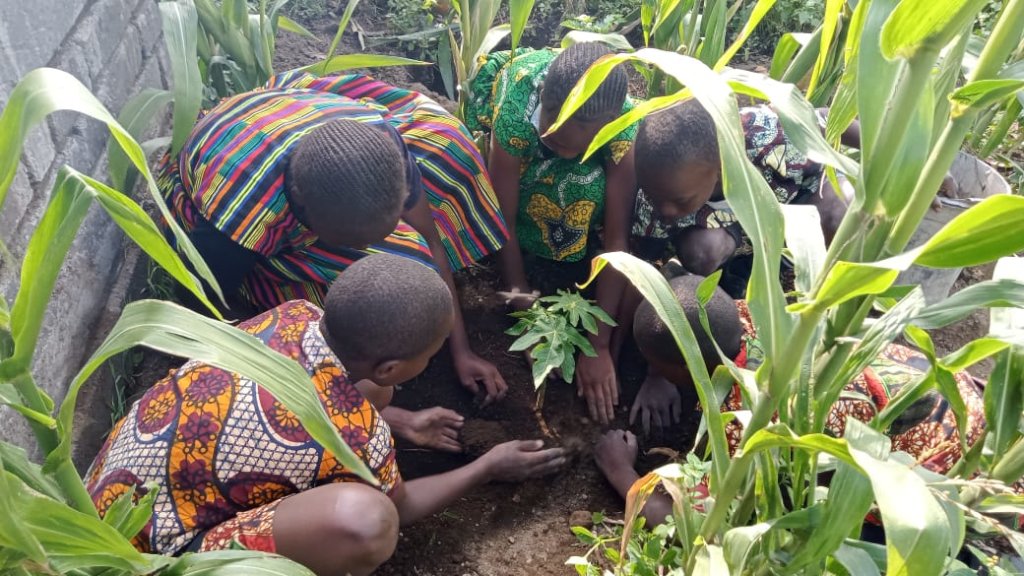 The Live and Learn in Kenya Int'l Sponsorship Program not only provides everything that a child needs to go to school - school fees, uniforms, learning materials, books, outstanding teachers at the Live and Learn in Kenya Education Center, nutritious meals, sports, and extracurricular activities - we also provide the children with learning experiences that have nothing to do with grades! Learning to plant seeds and trees - and caring for the plants and trees and watching them grow are lessons for the future - and for the ecology of our planet.
So much is taken for granted - children must learn from an early age to appreciate what nature has to offer and how to care for the world around them. It starts with planting a tree or picking up trash that was carelessly thrown on the school grounds, AND BEING AWARE THAT IT ISN'T OKAY TO THROW TRASH ON THE GROUND IN THE FIRST PLACE! It's all a matter of learning the importance of what we do and say in everyday life. The Live and Learn in Kenya International Sponsorship program gives hundreds of children and youths the opportunity to blossom into aware, educated, and caring adults.
Children are our future - Let's make sure that they have all that they need to make the future of our planet a great place to live!
A quote from an unknown author that will be written on the hallway wall in the administration building of the Live and Learn in Kenya Education Center:
Be careful of your thoughts - For your thoughts become your words.
Be careful of your words - For your words become your actions.
Be careful of your actions - For your actions become your habits.
Be careful of your habits - For your habits become your character.
Be careful of your character - For your character becomes your destiny.
Asante Sana - thank you so much for your continued kind and generous support!