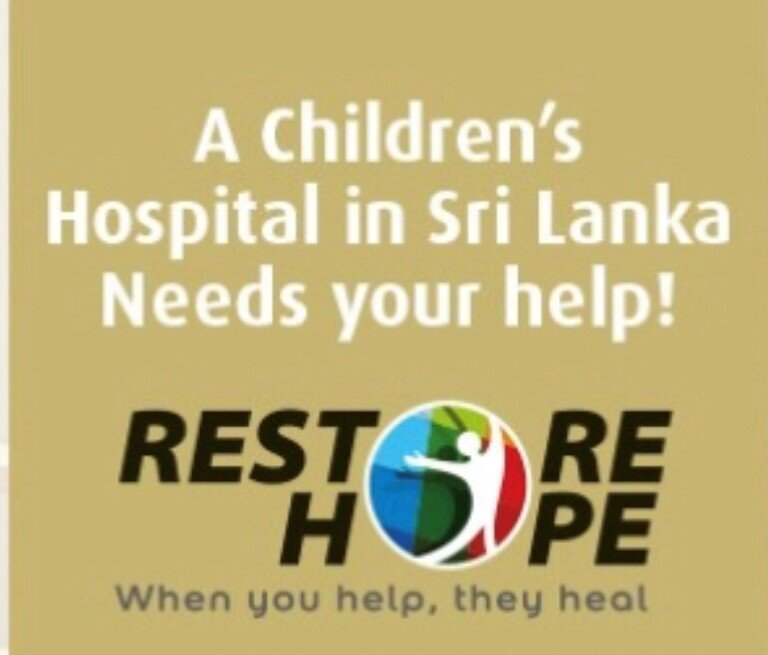 Dear Friends
Restore Hope Project Report
Our project faced many challenges during the economic downturn in Sri Lanka. We started the project during extremely difficult Covid pandemic and was thereafter faced with multiple obstacles with the economic instability in the island. Currency depreciation only meant that we could procure less equipment and tools than planned. Our volunteers and their friends rallied around to provide hands on assistance to the Children's hospital 'Lady Ridgeway Hospital' to carry on some of the work in the absence of staff , who were not able to report to work due to fuel and transport shortages. Restore Hope volunteers walked, cycled and used various means to get to the hospital to assist in the areas such as in the outpatient clinics.
Worst is behind us now! The good news is, seeing the messages of our donations so many other organizations and groups raised funds and donated directly to the hospital. This meant that hundreds of children who needed orthopaedic medical interventions urgently were able to be treated without delay. A new project to provide medicine to the hospitals too was created to meet the demand of other hospitals. Our project 'Restore Hope' provides orthopaedic surgeries and corrective interventions to children with deformities, who need to be treated at a young age to live normal lives.
To date we have raised $ 16,641 from the GlobalGiving Platform, and another legacy donation of $15,000. In addition, we have mobilised more than $ 50,000 direct donations to the Lady Ridgeway Hospital. Last year December equipment and tools donation made was confirmed to be the largest donation received by the hospital thus far. This is all great news to be shared among all our donors.
This means over 500 children have benefited from our efforts. Majority of treatments is related to trauma and accidents. The Hospital is in desperate need of support, that's where our help comes in.
Physicians and administrators of the hospital have expressed much gratitude and appreciation for the Restore Hope Project.
Every cent of your kind donations go to fund the hospital supplies, the project is managed by volunteers and there are no administrative cost.
In this report we express our heartfelt gratitude to all the donors for supporting us this far and passing on the message to say that your continued support and donations will help realise the dreams of the children awaiting surgeries at the Children's national hospital Lady Ridgway Hospital in Colombo Sri Lanka.
Thanking you
Charmarie for Restore Hope Project Team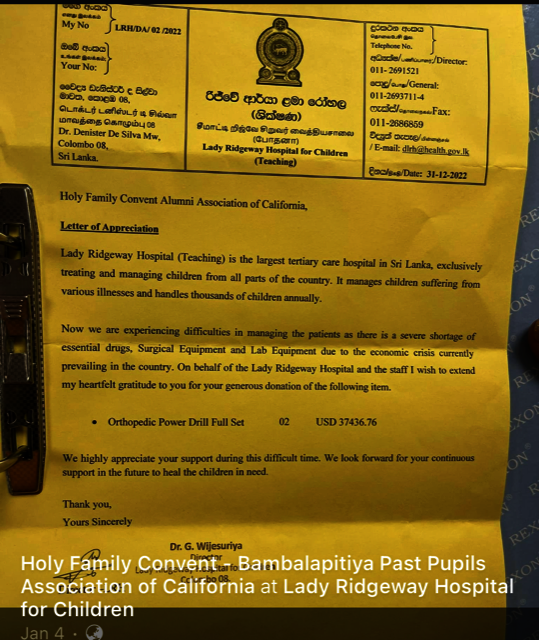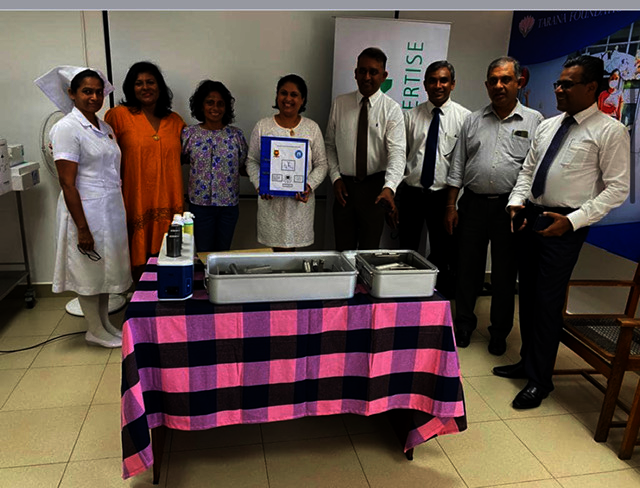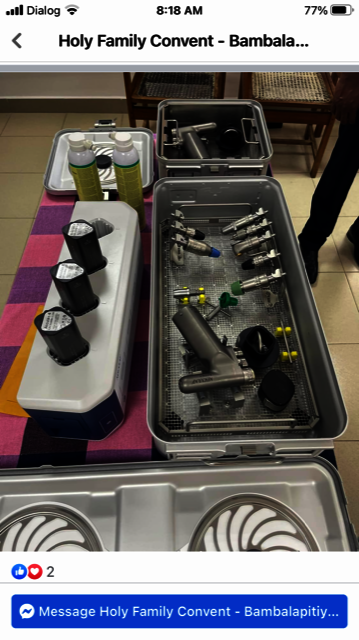 Links:
Attachments: