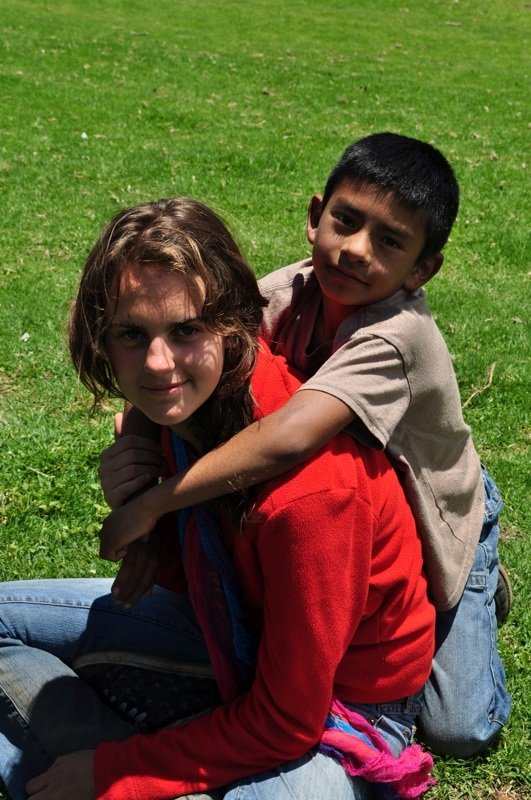 Both groups, one in Veracruz and the other in Tlaxcala, closured labors of 2010 with a ceremony with all the young volunteers and the adult students. For two months they worked together in two-hour daily sessions on topics like literacy, basic math and natural sciences, among others, depending on the interest of each group. During the weekends other workshops about health, bakery, vermicompost and phytotherapy were held.
Also, twice a week activities for teenagers were carried out in the communities using the methodology of Tlalana, other project by Adeco, looking to build local development projects. Likewise, kids under 13 years attended a workshop to promote lecture and with musical activities planned together with our project Canto que Florece
It is worth to mention the creation of one library in the community of Xúchitl (Veracruz) and the enlargement of two which were establish last year in communities of Ranchería Pocitos and Buenavista (Tlaxcala)
The following chart shows the number of participants in the project this year.
Total volunteers: 63
Total students: 363
Female students: 281
Male students: 82
Groups of students: 176
Age average of the students: 37.5 years
If you are planning to make a donation to our project this year, we invite you to donate between October 12-21 in the Give More, Get More Matching Campaign in which Global Giving is matching all donations at 30% ($10 – $499), 40% ($500 - $999) and 50% ($1000 – $2,500). You can also help us raise more money by spreading the word!
We widely appreciate your support of any kind and don't forget that we are always pleased to receive your comments.