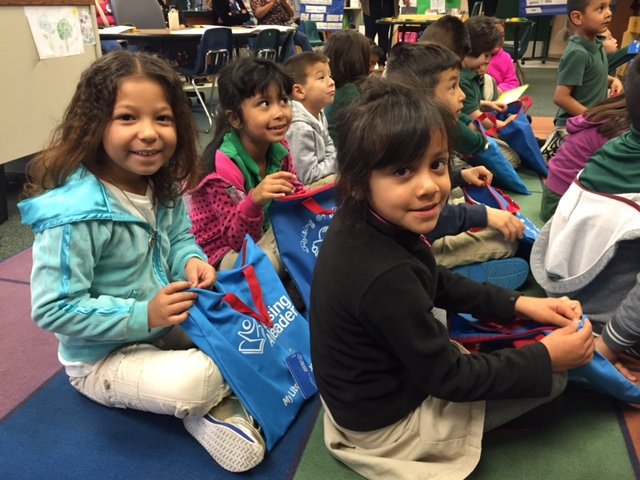 Here at Raising A Reader the weeks leading up to summer mean one very special thing – it's time for kids to graduate from the Raising A Reader program!
During this special time of year, thousands of blue bag events are held across the country to commemorate the completion of the Raising A Reader program. At blue bag events, children receive a Raising A Reader blue library bag to take home (and keep!) and use to carry books from the library. Events are held at school or the local library where teachers and librarians provide parents and children with information on their local library, inlcuding how to obtain a library card and more!
Thank YOU for making wonderful events like these possible!
It is because of donors like you that we are able to provide these vital opportunities for children to experience the joy of reading and develop a love of books. Thank you for making it possible for Raising A Reader to reach over 130,000 children across the country.

While summer is known for fun in the sun, it is also a great time for children to visit their local library to keep the book sharing momemtum going during off-school time. Here are some HOT summer reading tips:
1) After a visit to the library grab a blanket and read your books outside.
2) Read a nonfiction book about nature and go out and explore.
3) Create artwork or crafts based on your favorite book.
4) Check your local library for summer reading programs and participate!
Yours in book sharing,
The Raising A Reader Team