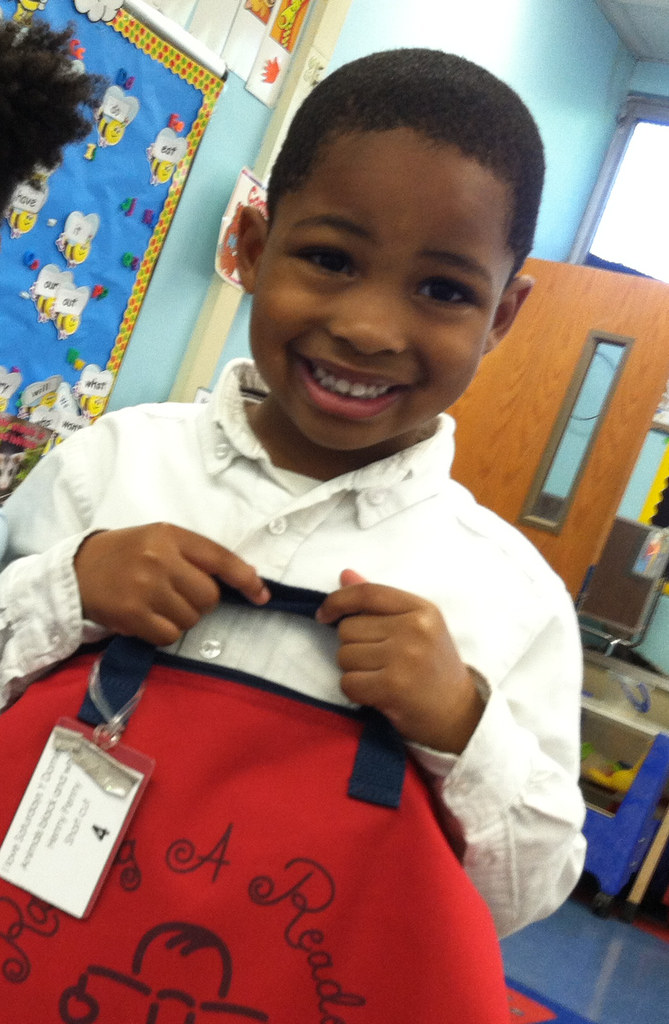 Recently Mathew's family from Kern County wrote to tell us how important Raising A Reader has been in helping him get excited about reading and sharing books together.
"Mathew gets really excited when he gets to take home his red book bag every week with different books. He doesn't even wait to get them home. He insists on staying in the car to look through them all.
The program has helped him to get more excited about learning to read. It gives us something to look forward to each night as we read together before bed time."
We want to thank you for making stories like this possible.
With your support, over one million Raising A Reader families have changed their child's academic outlook through the simple habit of sharing a book. As one of the most evaluated programs in the country, Raising A Reader is now a national leader in family engagement and literacy, and a trusted partner in over 2,700 locations across the nation.
Thanks to you, we continue to change lives through a little red bag of books and children who can't wait to say "share a book with me!"
As always, thank you for all you do to support underserved children and families through Raising A Reader!
Yours in book sharing
The Raising A Reader Team
Ps. Gifts for Good is a place for you to do your holiday shopping whilst giving back! Books from the Raising A Reader collection are available now for purchase. PLUS all purchases on #GivingTuesday Dec 2 will be generously matched dollar for dollar by Microsoft.