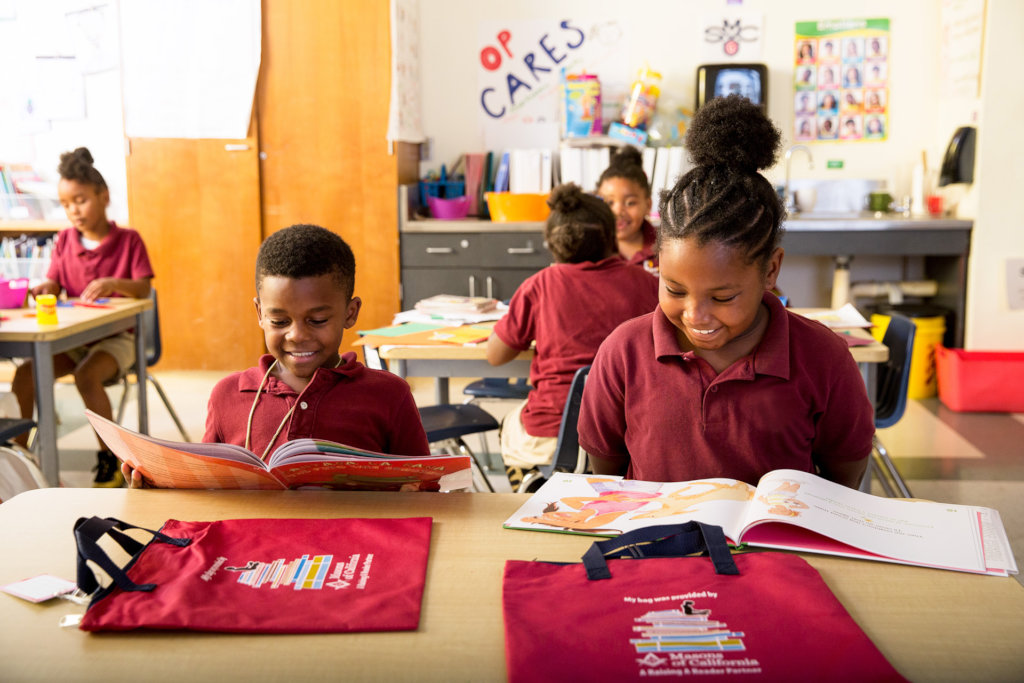 As we enter the home stretch for the year, we wanted to update you on some of our impact this year thanks to all of our literacy and #booksforall donors.
The transformational power of literacy and the role it plays is the great equalizer for children living in poverty. Sharing a story aloud with a child can chart the course for their academic achievement and empower them to live their best life. If current trends hold true almost seven million low-income children in the birth to age eight group are at increased risk of failing to graduate from high school on time because they won't be able to read at proficiency reading level by the end of third grade. The cost of inaction will have a devastating impact in the United States.
In California this year, we have been able to expand our critical program to another 2,000 children in kindergarten. Children living in poverty enter kindergarten with a 30 million word defiicit than their more affluent peers. Because of the success and changing academic behaviors witnessed by educators and administrators in these schools, our program is being expanded into 1st and 2nd grade to help children reach proficiency by 3rd grade.
"Hitting the 3rd grade reading level target is absolutely essential. It will set the trajectory for high school, college and beyond. The earlier we get kids involved and excited about reading, the better. It's more difficult if they get to 3rd grade and they don't have the reading skills necessary to read and comprehend science or geography. We saw as a district that if we can't get our kids to read by 3rd grade, they may never catch up. If you don't start them in Kinder and 1st, when are you going to start?" - Superintendent of a California Elementary School District
In another high need area, the Northeast quadrant of Oklahoma City, due to a generous investment form an Oklahoma native giving back, Raising A Reader is being implemented for the first time in six elementary schools in all pre-school, kindergarten, 1st and 2nd grade classrooms serving 1,000 children. Raising A Reader trained 40 educators in our family engagement program to enhance the launch of the program there.
This year due to your help, we have been able to expand to more than 300 implementing partners across more than 2,900 sites in 37 states.
Thank you!