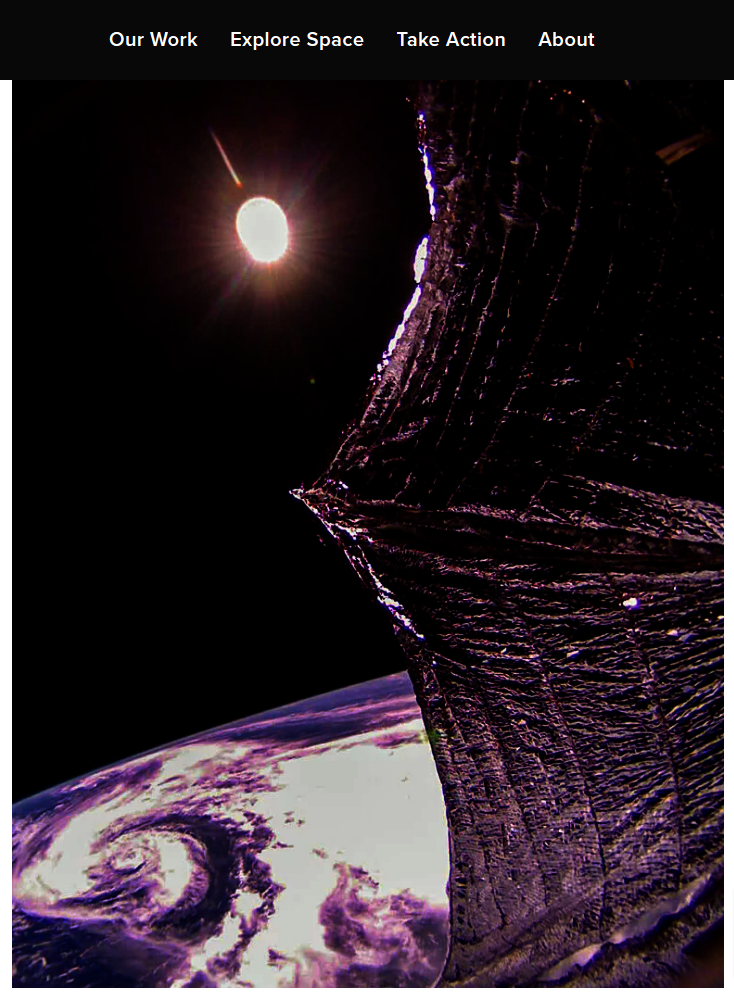 Nearly two-and-a-half years after launching into Earth orbit, The Planetary Society's LightSail 2 solar sail mission is still going strong.
The spacecraft is currently operating in an extended mission to further advance solar sailing technology. The LightSail 2 team is gathering vital data about the performance of the solar sail and using imagery to track its condition over time.
Ten new processed pictures from space have been added to the mission's image library, which you can access here.
The Planetary Society shares mission data with NASA to assist three upcoming solar sail missions: NEA Scout, Solar Cruiser and ACS3. NEA Scout is scheduled to hitch a ride to lunar space as early as this month on NASA's Space Launch System rocker during the Artemis 1 test flight.
At LightSail's altitude above Earth - currently about 687 kilometers - there is still enough atmosphere to counteract the thrust gained from solar sailing and slowly pull it back to Earth. The spacecraft will eventually succumb to drag and reenter Earth's atmosphere.
There are signs that the spacecraft's solar sail may be starting to degrade, although the extent is under study. The mission team will continue to track and analyze the sail's condition, as the data could prove valuable to other solar missions.LightSail 2 monitors its sails condition using two fish-eye cameras mounted at the end of two solar panels.
Almost 30 months after liftoff, the mission continues to impress. For now, LightSail 2 will continue to teach the world about solar sailing, returning inspiring images and helping prepare for the next generation of solar sail mission.