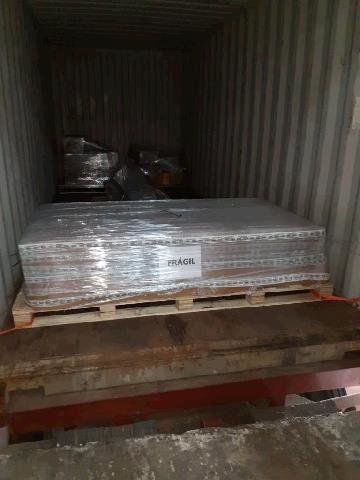 Dear Donor,
We have great news! our project is about to come to a successful closure!
In the past month we have been dealing with our expert' allies from Otepi in the process of the information previously gathered in our last visit to The Kamarata Valley, enabling us the establishment of the schedule for the installation of the solar panels grid. We have been selecting the right equipment, setting budgets, buying them, transporting them from Panama and Miami to Venezuela, nationalization paperwork, and setting the transportation to La Paragua airport (Bolivar state) and from there to the community, Kamarata.
Currently, we are finishing this process with Otepi, to complete the execution of this project, and finally empower Kamarata with the Sun.
From the last report, our progress is:
The purchase of the solar panels, and technical equipment.
Shipping set up from Panama established for the last days of January, available in La Paragua the first week of Februrary.
We had a delayed in Miami because of supplier's production complication, but we are expecting the solar panels in Venezuela by the first week of February.
All the selection and purchase of the equipment it has been processed by Otepi company.
When all the equipment is in La Paragua airport, Venezuela, will be sent to Kamarata with our Eposak and Otepi team, for the installation process, with a 9 days stay in the community. Also, we will be training the community in care and maintenance of the equipment, and the importance of clean energies.
Flights and logistic are already set up, only waiting for details from Otepi company to confirm dates.
Thank you so much for your support in this journey, and for bringing back the light to our beloved country.
Kind regards,
Eposak team.