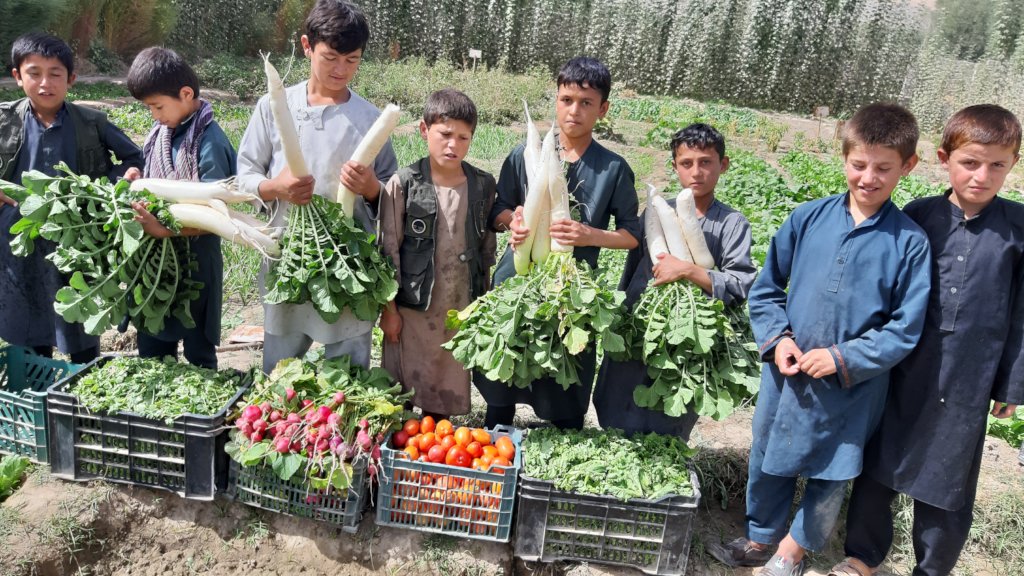 Dear Global Giving donors,
After more than ten years of growing food in Afghanistan and using the food to help orphaned and abandoned children find foster homes, it is time to change the way we do things. The threat of the Taliban targeting our children is too great for us to consider expanding our current model.
The Baharak Children's Garden (BCG) is doing very well but it is located just 15 Km from a Taliban stronghold and we are told the invastion could come any day.
Thanks to Global Giving donations, we have set up an evacuation fund that will be tapped the minute we hear of a Taliban advance.
We have attached a photo of a young Afghan girl who will be swept up by the Taliban if we don't get out quickly.
Please emal us to hear the testimony of "Taya". In a video that we just received, Taya speaks out against guns. She does this with poetry!
To protect Taya and the other 300 children who rely on us, we have to find another, safer way to protect children!
Introducing: Small Scale Farms, Afghanistan
Global Roots launched a pilot project in Africa last spring called "Small Scale Farms Ltd" and we are looking to replicate it in Afghanistan in 2020. Our founder has already described the new program to our local partner in Afghanistan and everybody is on board.
The new plan calls for our local partner to unite Afghan farmers with a free SMS-based app that will be provided at no cost. Because it is not HTML-based, farmers don't need a smart phone. Instead, they can use their flip phones to text our team when they have produce that is ready to be picked up. Our team will pick up the produce, take it to market, sell it and then immediately text each farmer his or her commission.
We call this growing roots right under militant boots!
Our small-scale farms pilot program went so well in Kenya this year that we am now certain it will work everywhere — even in places where militant groups exploit and intimidate farming communities.
Small Scale Farms takes a systemic approach to change — rather than the child-by-child formula we have been applying at the BCG and FCG.
The great news is that the excess produce that we are already producing at the BCG and FCG can be collected, sold and the resultant funds can be spent on the basic needs of our children!
BTW — we are not as much concerned about the agribusiness threat in Afghanistan as we are about bringing help to families who struggle to take care of their children as well as "stragglers" (abandoned or orphaned children) in any given community.
Please contact us if you would like year-end report on the BCG and FCG: info@globalroots.org
Thank you for your ongoing support! With your help we will "start growing roots right under militant boots!"