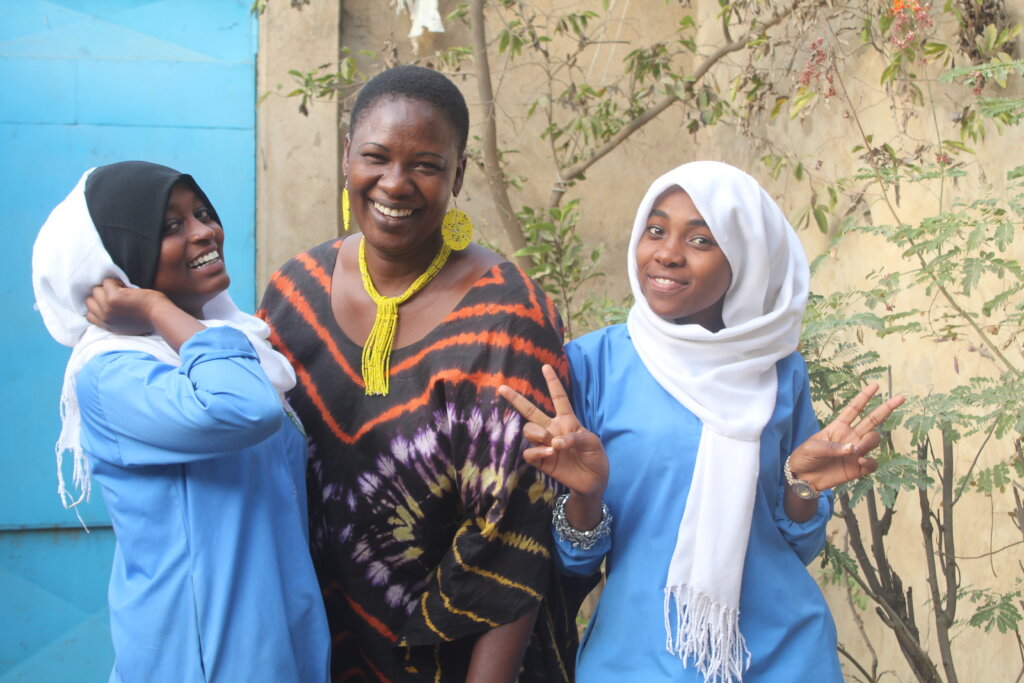 Conflict Sensitive Programme Management (CSPM) allows organisations to work in contexts of conflict, minimize negative and maximize positive impacts. Since Chad is a country with different religions, religion can be a potential dividor. Blue Cross Chad as a Christian value-based organziation must therefore always refelct if it maximizes positive impacts and avoids negative impacts. Blue Cross Chad strives for integration, non-discrimination and a peaceful society which is fostered through interreligious dialogue.
But how do we promote interreligious dialogue? Blue Cross Chad includes the topic of religions in their Life Skills sessions and peer educator camps. Main aim is to break stereotypes against the other religion and how to enhance contacts and friendships between youths of different religions. Another key factor is to make sure that muslims and christians benefit mutually from the Life Skills Sessions. For this reason, we have hired an additional Arabic speaking Life Skills animator to be more present in Arabic speaking public schools in Muslim neghbourhoods of N'Djamena.
Mahamat is a 20-year old peer educator from Chad whose mindset about youths from the other religion got transformed by the Life Skills Sessions: "I joined the Life Skills Club at my school in the 10th grade. I took part in many activities of Blue Cross Chad. When I look back, all these activities contributed to change the way I interact with my colleagues and friends at school and in the neighbourhood.
Before, I had only Muslim friends because this is the way we were raised. Our fathers used to tell us that we should not eat with Christians, that it was Haram (unlawful/forbidden). It made me avoid the Christian community and increase my negative perspective of them.
When I joined the Life Skills Club, I learned a set of new skills which broadened my perspective. Today, I am very happy and thanks to BC Chad, I have learned peaceful coexistence and I have new friends from other schools, Christians and Muslims."
If you want to support us in building a more peaceful, just and inclusive society in Chad you can support us by donating to our project. We warmly welcome everything you give to invest in friendships between different religions and foster interreligious dialogue among youths.