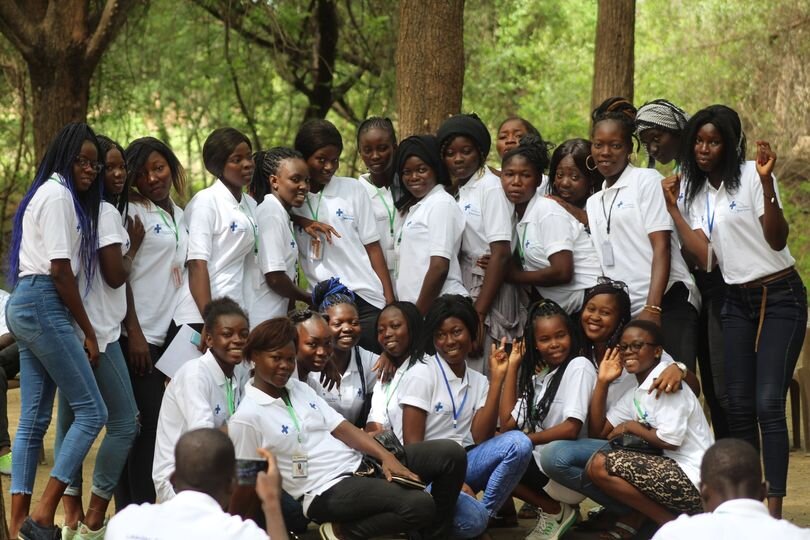 "Men, women, boys and girls, let's mobilize to say no to gender-based violence in all its forms. No to female genital mutilation. No to early and forced marriage. No to sexual harassment. No to female exclusion. No to rape in general, rape of minors, and marital rape. No to domestic violence. No to physical, psychological, institutional and economic violence. No to harmful traditional practices. Yes to gender equality. Yes to gender equity. Yes to the empowerment of women and girls, who constitute an important demographic dividend for sustainable development" (Blue Cross Chad).
16 Days of Activism against Gender-Based Violence is an international campagin, that takes place between November, 25th and December 10th. It first started 1991 at the inaugural Women's Global Leadership Institute. Ever since organziations and individuals all over the world organize different events to call for the prevention and the elimination of violence against women and girls each year. Over 6000 organizations in about 187 countries have participated in the Campaign since 1991, with a reach of 300 million people (UN Women, 2021). The theme of this year was: "Orange the world: End violence against women now!". The color orange is a symbol for a brighter future, free from violence against women and girls and is used as unifying theme running through all global acitvities of the campaign.
Gender based violence is one of the core themes of the Life Skills programm. We think that it is really important to sensitize people about this topic and raise awareness all over Chad. Blue Cross Chad took part in the campaign together with other organizations and the Chadian government. They organized several activities about gender based violence and one large mobilization on december, 10th at the Don Bosco youth center.
Chris Small is an upcoming artist, who also works as a Peer Educator and an editor for the journal "Echos" from Blue Cross Chad. In his egangement against gender based violence, he wrote the following poem:
What if we stop raping them and respect their dignity
What if we stop beating them like tom-toms but instead protect them from all dangers
What if we give them more love than contempt
And if we stop ridiculing them but rather encourage them to go to school
What if you and I fight for them to have the same rights as us
And if we treat them like queens and not like slaves
They are human, they are not robots
They hurt like we hurt
Let all these crimes against women stop
Stop GBV
If you want to support Blue Cross Chad in their fight against sexual gender based violence, you can support us by donating. Thank you so much for everything you give!
Source: UN Women, https://www.unwomen.org/sites/default/files/2021-11/UNiTE-campaign-2021-concept-note-en.pdf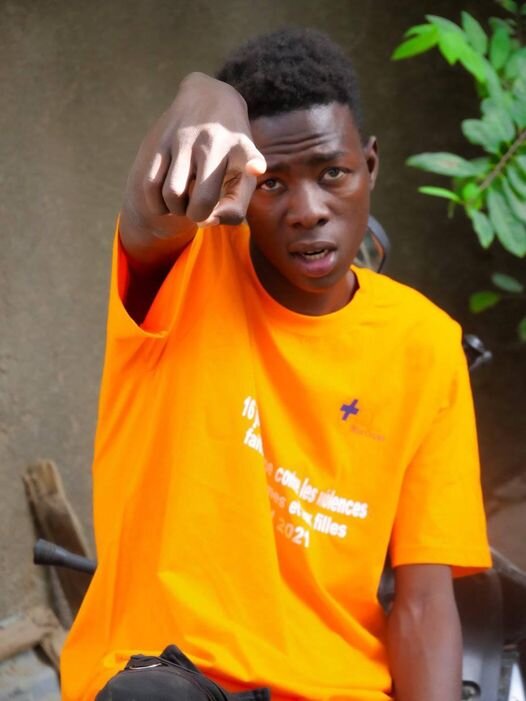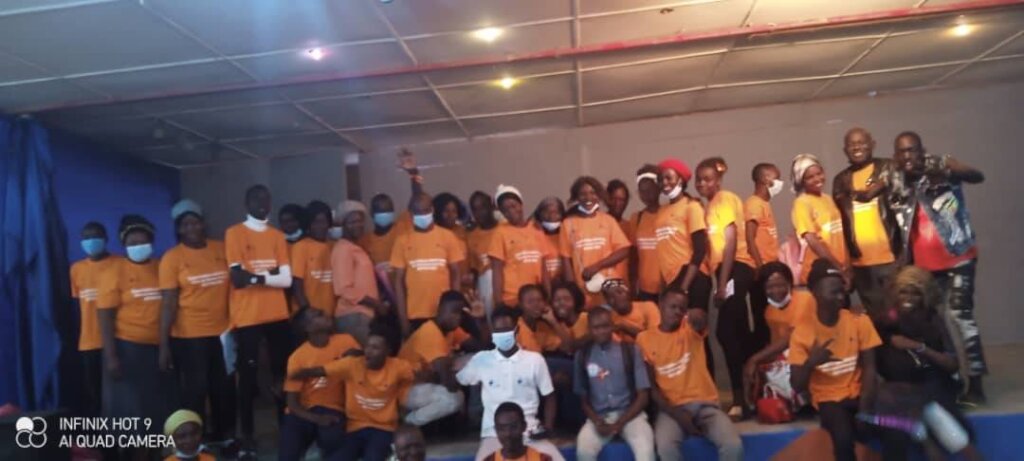 Links: