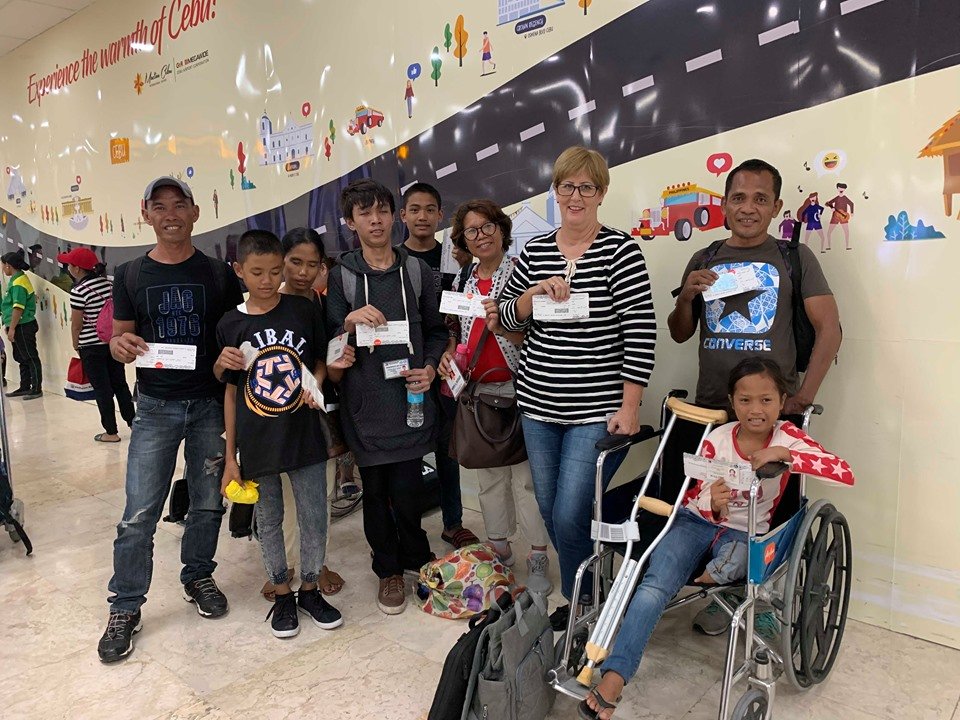 To Our Friends and Supporters.
On May 26th, we began our journey from Dumaguete City, to Davao, Mindanao with four children and guardians headed to The Tebow Cure Hospital. Our patients were Michael, Jolls, Jolika, and Mark, each of whom we met at our clinic on February 1, 2019. The group was led by Rhonda Jurasinski of Cast Your Nets Ministry, and Tricia Maceren of Bear Much Fruit Ministry in Dumaguete.
Travel to Davao
The group met on the evening of May 26th in Dumaguete and proceeded to the port where they boarded the overnight ferry to Cebu. Upon arrival in Cebu, the group met our driver and was transported to breakfast and then to a local mall to hang out and have lunch as their flight to Davao was scheduled late that afternoon. After lunch, they were driven to the Cebu airport where they caught their flight to Davao and arrived in Davao around 5:30 PM. They were met at the Davao airport by one of our partner ministries, Seeds of Dignity, and were transported for dinner and then to check-in at Tebow Cure Hospital.
Treatment and Surgery
On Tuesday, each child was examined and evaluated for surgery by the medical staff at the hospital. Jolls and Mark each suffered from elbow problems that impaired the use of one arm. Michael had one leg that was shorter than the other due to a motorcycle accident he was involved in several years ago. Jolika's case was the most involved, she was born with web fingers, and with one leg that was deformed and had only grown to a few inches below the knee and no foot. Surgery was scheduled on Wednesday for all four children.
Both Mark and Jolls received successful surgery on their elbows, after appropriate recuperation time both should be fine and regain use of their arms. Jolika had here fingers separated, and leg stump modified for a prosthetic leg in the future, we will be scheduling her for a return visit as soon as her stump heals properly. Michael received successful surgery to straighten his leg and insert some metal parts in his knee. Michael needed to stay 2 weeks longer for additional needs.
After a day of recuperation on Thursday, the patients were released on Friday, May 31st for travel back to Dumaguete City.
Follow-up
We will continue to monitor each patient to insure they receive the proper follow up care. In addition, we will be scheduling Jolika for a return visit to The Tebow Cure Hospital for fitting of a prosthetic leg so she can begin to walk like other kids her age. Michael is staying in Davao until June 15th to monitor his healing, begin physical therapy and have follow up X-Rays to plan his next surgery to complete the process. Overall, it was a very successful trip for these children, and they will be able to lead more productive and normal lives as they mature. We are currently planning more trips in the future and we will continue to keep you informed as they happen.
Many thanks to all our supporters and donors for making this possible!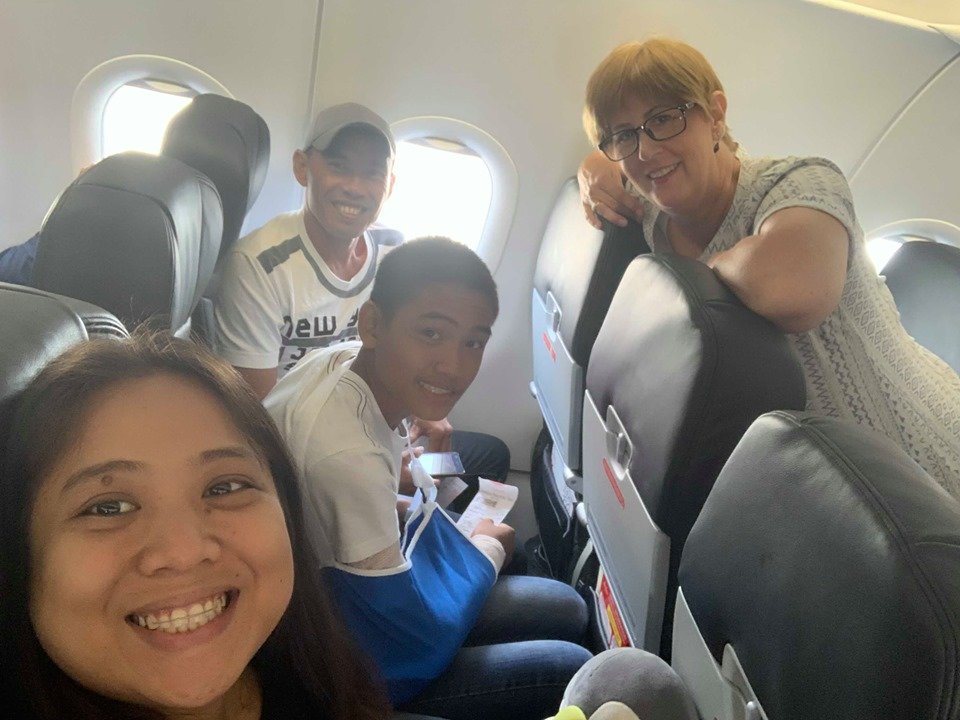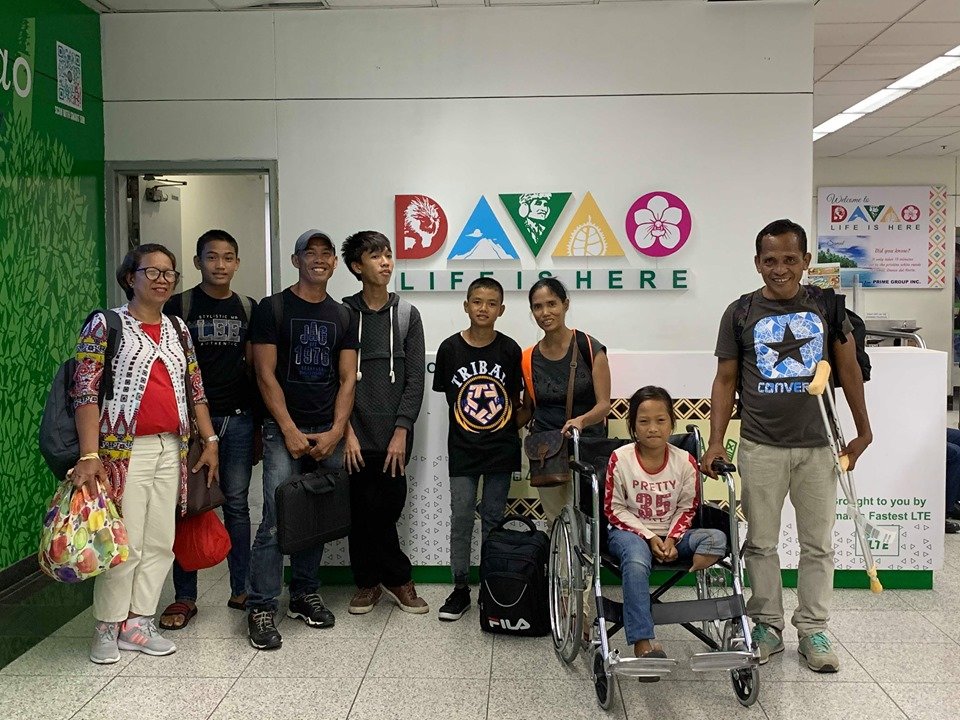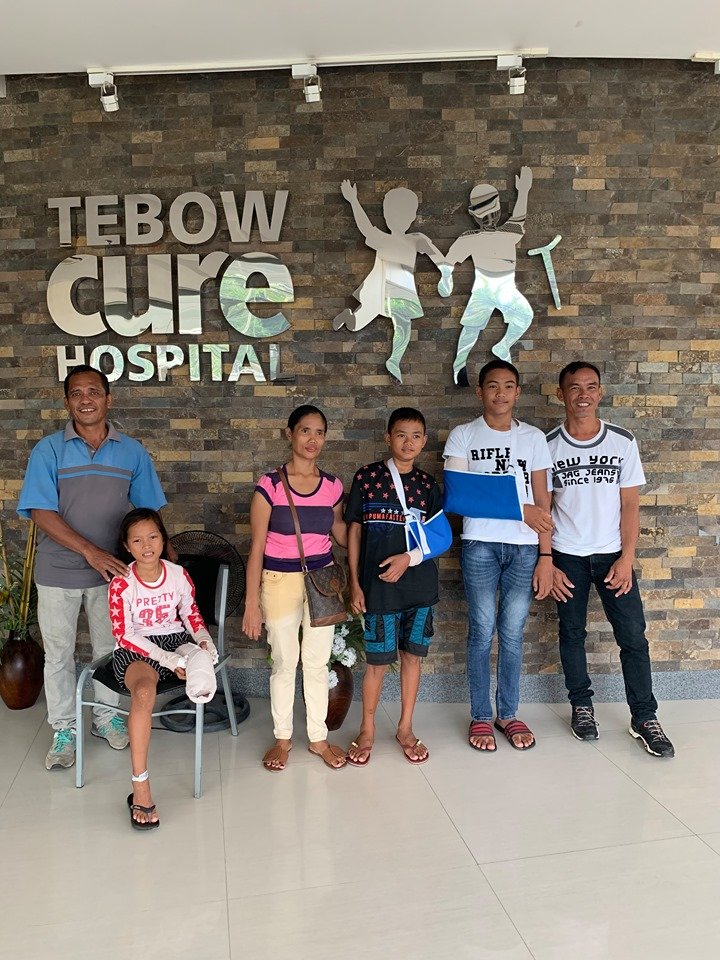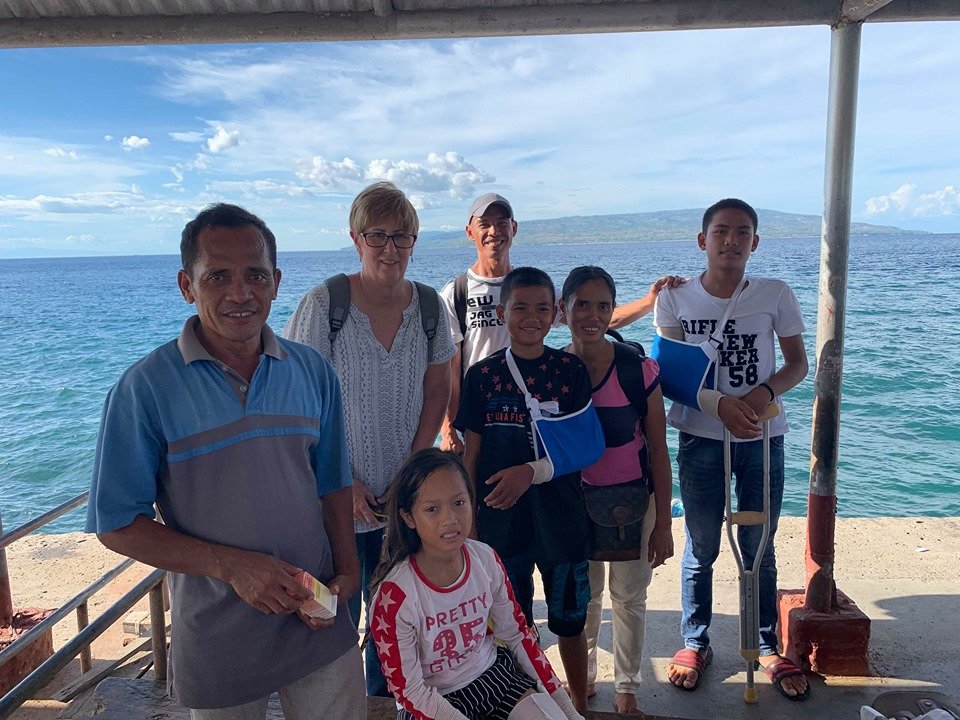 Links: