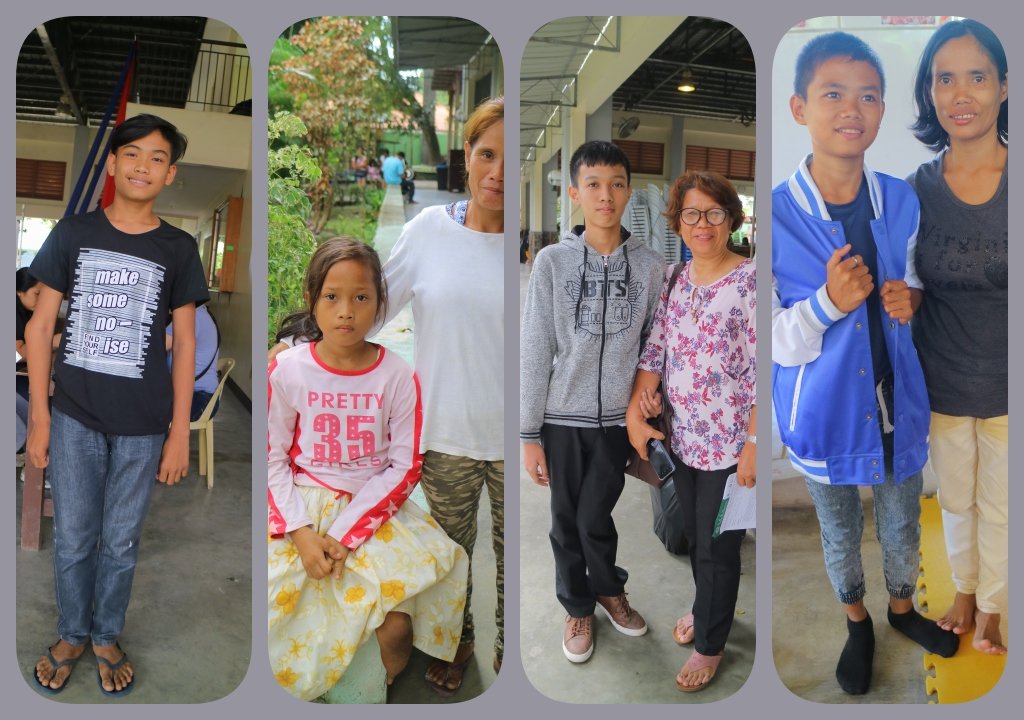 Hello Again from Negros Island, Philippines.
We have been very busy classifying and prioritizing the 50 plus eligible children that came to our clinic in February. We have received input from medical professionals, our partner agencies, and the families themselves to select our first group of children for travel to the Tebow Cure Hospital in Davao.
Prioritization Process
Out of the 88 cases we saw at our clinic, approximately 50 of those are eligible for treatment with surgery or casting. We are working with the Cure Hospital organization to establish a community-based casting clinic for the 20 plus children we have that were born with clubfoot disorder. This will take 4-6 months to establish so we have chosen to wait on treatment for these children until this is up and running, more on this later. Out of the remaining children, we have now selected four children for travel to Davao on May 24th. We will have two children with elbow issues, one with a leg deformity caused by a motorcycle accident when he was a child, and one child with web hands, and in need of a stump preparation for a prosthetic leg. We have also begun selecting children for a second trip in June or early July.
We have purchased tickets for air travel for all our May cases and planned for additional sea and land travel for the trip. In addition, we have assisted in airfare for one case to travel to Davao for a one on one assessment by the doctors prior to surgery. We have also purchase government sponsored health insurance for two families as is our agreement with our partner. Once we get these cases to the Tebow Cure Hospital, all treatment is provided free of charge. Please note that most of these cases were prioritized by age, as most of these children will reach age eighteen soon and would no longer be eligible for free treatment by our partner foundation's rules.
Community for Clubfoot Based Clinic Children
I mentioned above we have 20+ children with clubfoot disorder that are seeking treatment. The treatment for clubfoot disorder requires a child be casted and re-casted every week for 4 to 12 weeks prior to surgery. Currently we would have to bring each child and a caretaker to Davao for this period resulting in an extreme hardship on the family. Many times, parents and caretakers are forced to deny treatment for their child in favor of care for all the family members. If we can establish a local clinic, this would cut the time away for treatment from twelve weeks to one week.
The Tebow Cure Hospital is interested in training a casting professional that would be based at a local hospital in Dumaguete. This week we met with the management of a new medical facility in Dumaguete and discussed this concept. Later this month, the management of the Tebow Hospital will be sending them a framework for this concept and follow this with a face to face meeting to workout details. We are praying for a great success here!
Visit from Donors
In April, we were blessed to have a visit from some of our donors and supporters, Mark and Pam. They were able to visit with most of our partner organizations and many of the children we are working to treat. It was very heart warming to see them interact with the children and parents first hand. Thanks Mark and Pam for all you do for us!
Links: