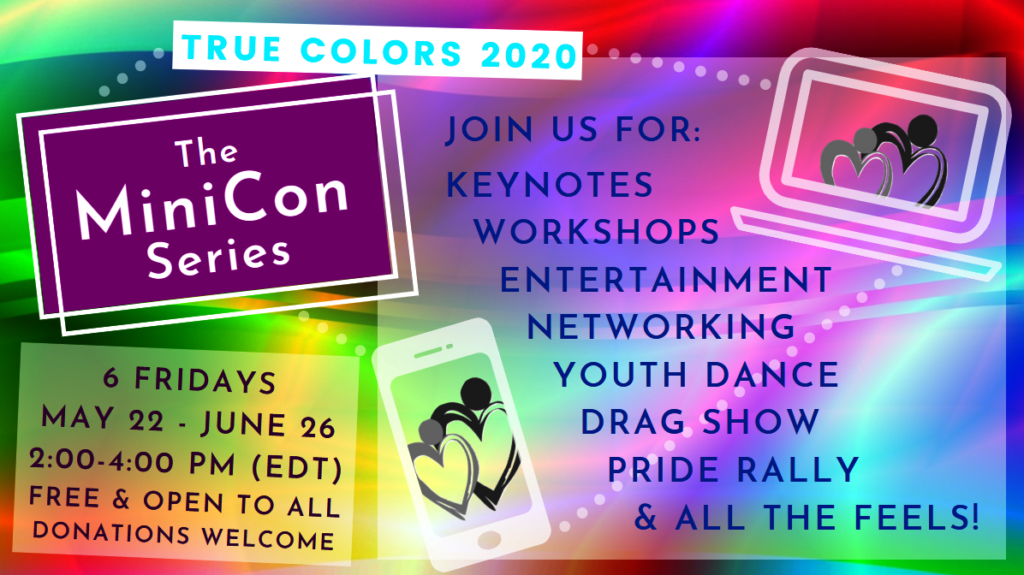 Wow. Life as we knew it is so different now. So different.
LGBTQ+ youth are enduring unique stressors during the pandemic and their confinement at home. Here are a few of the many stories and situations we have been contacted about since the pandemic began:
* He is 17, just came out as gay at school. His 'very religious mom' is certain she can "pray away the gay". She monitors his assignments, text messages, emails and all social media interactions. His teacher sees him getting more and more withdrawn but doesn't know how to help
* He is 14, out at school as a boy, but his family only knows and accepts him as a girl. At school, he was able to use his chosen name and pronoun; his grades were good and he seemed involved and connected. He hasn't signed on to his classes lately or completed assignments. He told his teacher, he can't stand having to use the wrong name
* She is the GSA (Gender and Sexuality Alliance) Advisor at her school. Many of the middle school students in the group have not been safely able to come out at home. The GSA was a safe haven for them. But now she has no way to confidentially reach her students to let them know about the opportunity to meet remotely
We know that LGBTQ+ youth are a high-risk population for family rejection and violence, cutting and other forms of self-harm, suicide, substance abuse and homelessness. We also know that abuse reports to DCF have gone down dramatically -- not because there are fewer incidents, but because there are fewer 'eyes' on these vulnerable children and youth.
At True Colors, we are doing what we can to help: Because of the generosity and loyalty of donors like you, we are:
Offering twice weekly remote youth groups;


Providing twice weekly adult provider support and networking;


Moving our annual conference - a bright spot for many, many youth - into a six week MiniCon Series (debuting on May 22 at 2:00). The MiniCon Series is free and open to the public – our contribution to keeping LGBTQ+ youth – and those who support them -- engaged and connected.
Interested in the MiniCon Series? Tune in every Friday between 2:00 PM and 4:00 PM EST on True Colors YouTube Channel. Or get additional information and updates via our Facebook Event - both links are below.
Thank you so much for all of your support. We are able to do what we do, even in these strange new times, because of folks like you. You are our heroes!!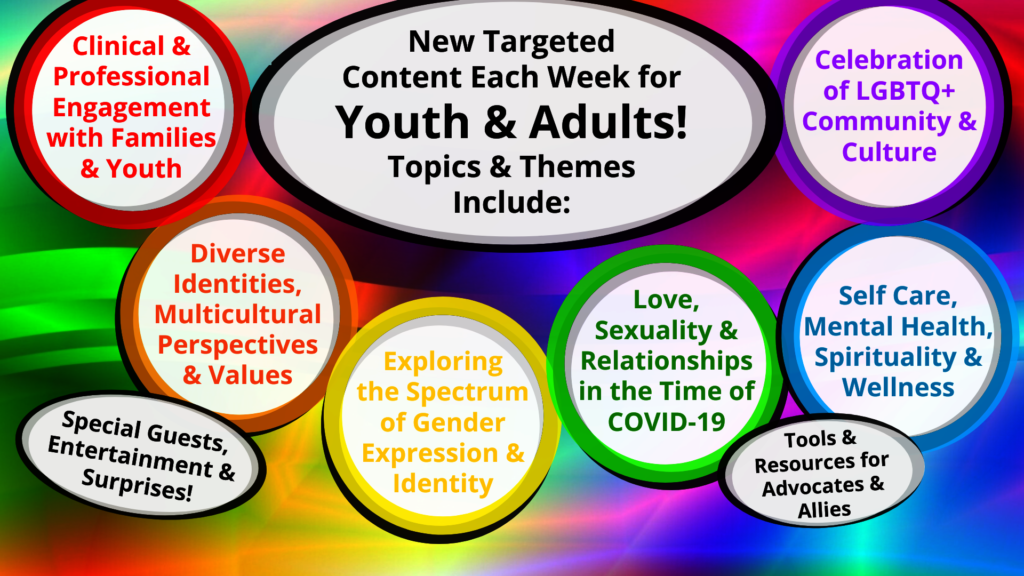 Links: