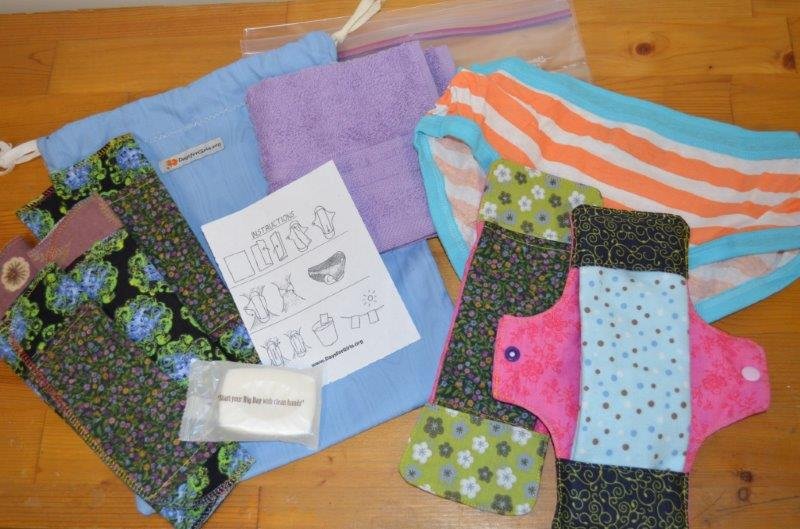 Friends, because of YOU, 43 girls will be able to stay in school, not having to miss classes due to a biological occurence over which they have no control. This means that YOU have just changed the course of the future for 43 girls, including Florence, seen in this short video: Florence. Not only will Florence continue receiving the school supplies required by her school - paper, pens, books, etc - but she will also receive the reusable feminine kits she needs.
I am so excited about the girls staying in school that AFCA became an official chapter of Days for Girls and I purchased the materials needed to make pads a few weeks ago. I sent this to Papoli, Uganda, along with all the directions on how to create the kits the girls need and this is the response we received just yesterday:
"When we had a community leadership meeting last week on the importance of girl child education and I told them that on top of the support AFCA has been giving girls for the monthly need, we are to get a technology that will enable us not only to provide for the girls, but also be able to make some sales, the community leaders got so exited about this new development. Our technical staff is now planning how we will be able to run the production line in a sustainable way and get as many schools as possible to register with us for supplies.
Thank you so much for this great gift and I am sure that in some future we will have stories told by these girls on what helped them remain in school and achieve their goals."
How neat is that? We will send as many kits as we can from here (we have MANY girls who need them) but we will also do our best to create jobs in the villages themselves so that older girls and women can create these kits that all girls will need.
YOU are part of this and I hope you realize how important your role in keeping these girls in school is. Please share this project with other women - we all go through the same thing each month. Imagine doing so without the proper sanitary pads we can purchase so easily in any store! I know you understand and that is why you supported this project. Now, I ask you to please share it with many others - let's keep girls in school!