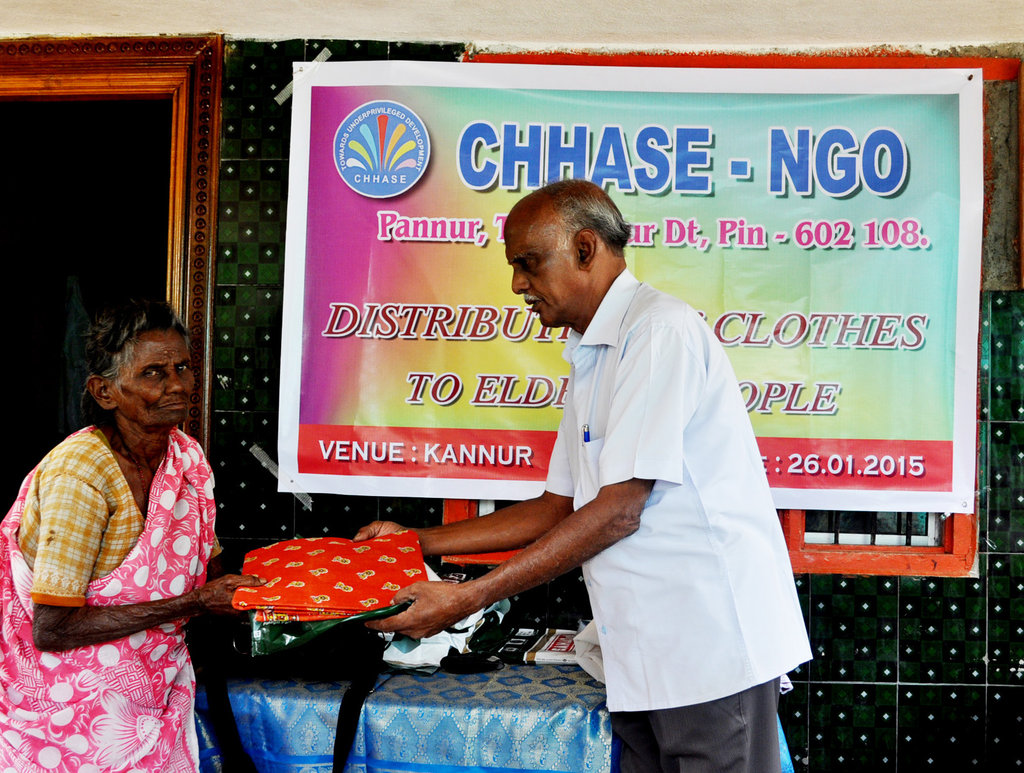 I would like to sincerely thank you on behalf of the staff and on behalf of the less privilege elder need love,care & meal support - #18437 of our program for your generous donations to CHHASE
In this thanks giving letter we would like to share some of the most important events with you about the program you have supported. Your support has enabled us to provide not only nutritious food, medicines to 32 neglected women.Your donation enabled us to provide new sarees to them to change and wash an wear. This distribution made them happy and hope, which their children and relations don't gave.They are all happy and convey their best wishes to you.
On behalf of 32 beneficiaries, CHHASE would like to thank you for your generous donation to help them to get timely food,medicine and clothing.
Your support towards these under privileged will bring bright future and make them remember you lifelong. One of our beneficiary said that "I used to get torned sarees from others.But today we have received new sarees. I thank you my donors for giving me new sarees."
On her comment, I felt happy and proudly thank you and want to say that all the credit goes to you only. CHHASE is a mediator only, But the major part is yours by providing us funds. We once again thank for your generous donation to provide food to neglected women.
Service to mankind is service to GOD
Please consider telling your friends and family about our project - share the link on your blogs or social networks, use the tell-a-friend feature on the project page to email your network, or just bring us up in conversation. You know your friends and family tell them why you chose our project and what it means to you.
Many thanks again for your support! We will continue to keep you updated about our work and events of the following months.
Warm Regards,