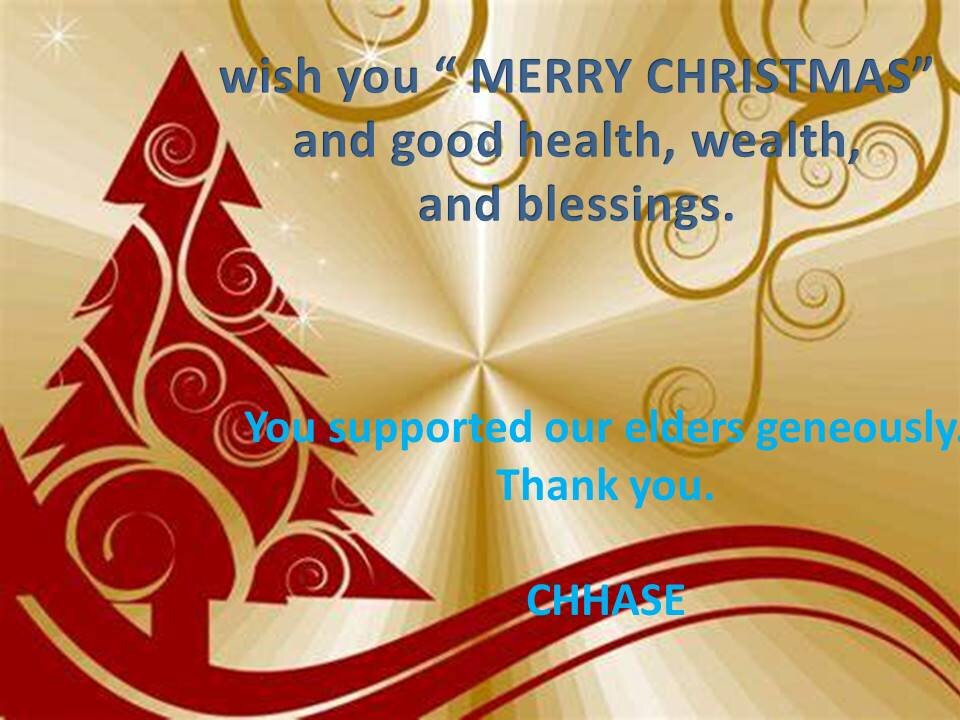 Respected Donor,
Warm Greetings from CHHASE.
In this "X'MAS HOLIDAY SEASON" CHHASE thanking you for the impact you made by donating to our programs through esteemed organization GlobalGiving.
CHHASE would like to share the success story in this happy occasion.
CHHASE have a soft corner towards neglected elders, Now 52 elderly persons are benefited by way of mid-day meal, Clothes and medical care. Because of this program, these elders are passing their last moments of their life without any suffering. Now we are providing to 78 elders monthly food groceries. CHHASE also look after the leper cure patients and disabled persons by providing food groceries to save them from starvation.
CHHASE has identified 78 poor neglected poor women in our project area where we are unable to open a elderly care centre. We came to know that they are able to cook themselves. Hence we started providing monthly food groceries at their door steps. We have included 9 disabled persons, 7 single male above 75 years and 62 women aging 65 and above. With this sympathetic act, they are now well and passing their last moments without starvation.
These sympathetic acts made possible with you kind generous support. Our elders, CHHASE and our staff thanking you.
CHHASE thanking all our monthly recurring donors. Such donations are our strength and it is pushing our projects to success.

We would love to hear your feedback, comments & Suggestion on our program.
Best Wishes,
Team CHHASE India.....