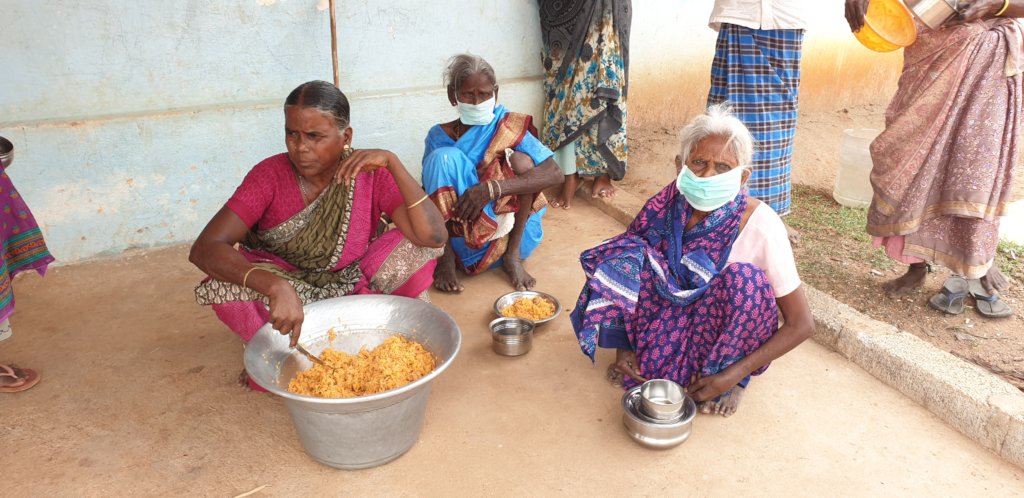 Dear Donor/ supporter !
CHHASE & our staff & our beneficiaries, hope you and your family stay safe and healthy.
The 2nd wave of COVID-9 crisis threatens everyone's way of life, but it is especially difficult for some of us, including people with pre-existing medical conditions, older adults, individuals experiencing homelessness, refugees and migrants, wage workers, poor communities, and those with inflexible jobs.
Your generous support helped us to save our beneficiaries from the spread of pandemic and enabled us to provide sanitizers, masks, glouses,soaps and mainly healthy food to keep them without starvation during COVID-19 pandemic and also mainly adopting social distancing. Now we are making arrangement to vaccinate all our beneficiaries.
Our primary responsibility is saving our communities from spreading of this deadly IInd wave of pandemic.
CHHASE thanking all our monthly recurring donors. Such donations are our strength and it is pushing our projects to success.
We have to stand firmly against corona virus to protect our country & entire world from it.

We would love to hear your feedback, comments & Suggestion on our program.
Best Wishes,
Team CHHASE India.....