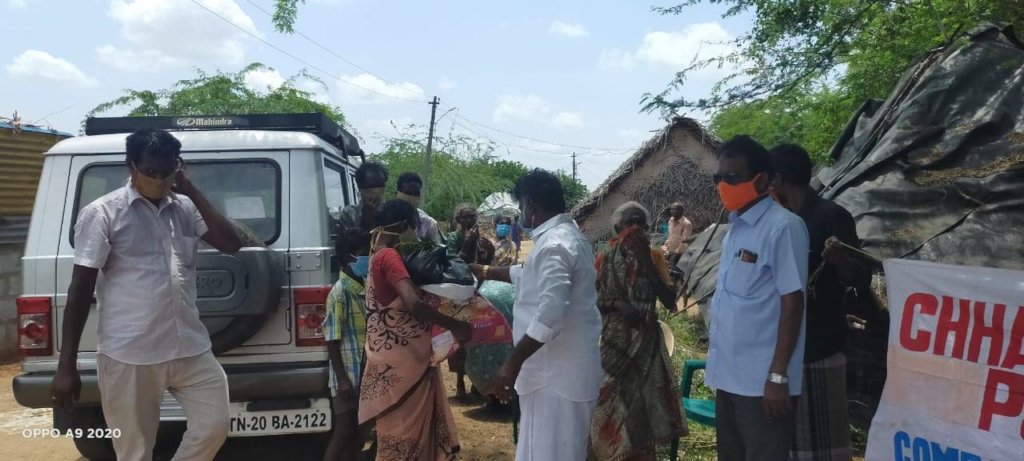 Dear change maker!

CHHASE hope you and your family stay safe and healthy.
The fear of corona can be seen in the country as there is no proper treatment available till now. Awareness against corona, safety, precaution, social distancing and hygiene is the only solution for the prevention. This is a Quick spreading disease as it gets spread by Patient and touch of the positive patient. Therefore it is very important to wear mask, hygiene, Precautions, keeping social distancing and staying at home.

We are standing with the poor needy people in this difficult time. A session of door to door step motivation was organized by CHHASE India, in which we motivated to prepare cloth-made masks, wear mask, hygiene, Precautions, keeping social distancing and staying at home. So far more than 7500 cloth-made Re-usable safety masks have been made and distributed in different urban and rural areas. Along with this all the beneficiaries were also told about the use and maintenance of the mask. We are ready to produce another 22500 Re-usable masks and our volunteer tailors are working hard to save our community.
With the help of our community kitchens, we have so far provided 50000 Meals to poor wage workers, agricultural labors, children and lonely elders and have to continue till the end of spreading of COVID-19. This provision play key role to stop the starvation and give confidence that there is someone to help them in critical COVID-19 crisis.
CHHASE Non profit is currently running a ''Relief to COVID-19 Affected Families'' operation for daily wage workers, Homeless, Street & Slum families, agricultural labors, who lost their wage work and earning.
In this critical juncture, CHHASE project expecting your support to fight COVID-19 pandemic.
Link to our project : https://www.globalgiving.org/projects/help-informal-workers-covid-19-crisis/
This is some of our generous donors comments sent on GlobalGiving !!

India is highly populated and controlling this pandemic needs everyone's support.
I donate 10% of my earnings.
You work tremendously, Keep up the good work and hope you can reach out to the needy ASAP.

We have to stand firmly against corona virus to protect our country & entire world from it.

We would love to hear your feedback, comments & Suggestion on our program. Best Wishes,
Team CHHASE India.....

Note: At this Hard time The CHHASE India's Main focus is on COVID-19 Relief Campaign.......