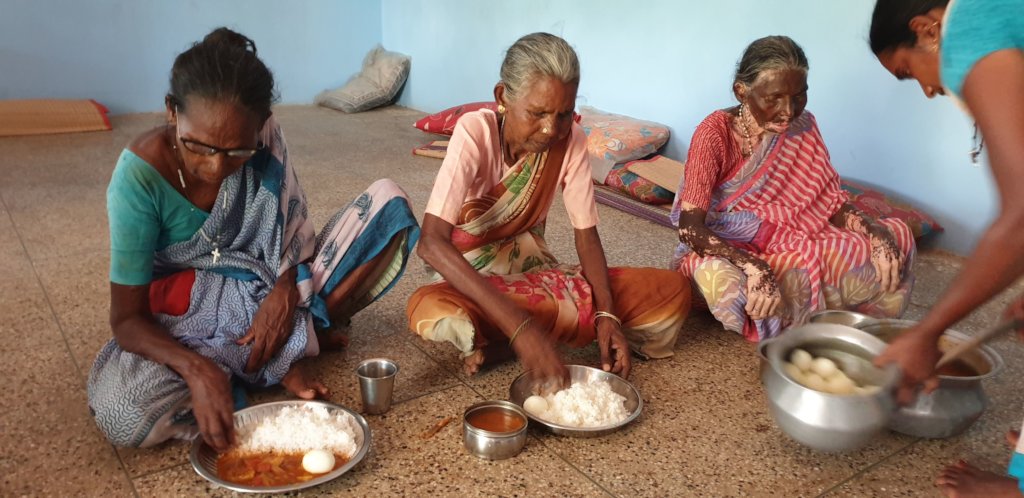 Respected Donor !!!
Warm Greeting from CHHASE India!!
We have been getting your high valued liberal support through GlobalGiving and we are thankful to you from our heart.
With your generous support, CHHASE Provide nutrious meals, caring hospitality and medicines to 59 elders and also help us to distribute sarees, towels and blankets to 59 neglected elders. Now the elders feel that this is their place of hope to live worry-free, healthy and very happy. They feel like staying under caring family atmosphere.They are active with evening walk. Now most of them free from joint pains.All are happy and conveying their thanks and best wishes to you
Even today we are witnessing Many poor elders are neglected by their own daughters, sons and even their own close relatives. They strive to get food but because of their inability they go on begging. Many children of these neglected work on industries never care their mother and leave at their villages and migrate to nearby location of the industry..
Though we give them advice to keep their elders and care them, they are not listening, instead some of them say if you want, you take her to old age home and give her care. This kind of mentality is growing and we do not know where it will end. We can keep only a limited elders, if it goes beyond we need lot space, lot of funds, caring staff Etc. We have limited space, funds which is not even sufficient to care our 59 neglected elders.
One of our elder said " I lost my husband 15 years back, Your support helping me to be alive. my relatives and others always annoyed, when i go for asking meal. I prayed almighty God to save me from hunger and disease. My prayers listened and i am under CHHASE NGO care.Now i am along with other elders getting everything regularly. Now i am happy, healthy and feel homely. I thank my donors and CHHASE NGO, for helping me to survive."
Thanking you for your kind cooperation and financial support. Without your generous donations it is very difficult for us to '' Help Poor neglected elders!!''
Respected donors, we welcome your valuable suggestions for this noble work. Please do provide your suggestions in the comment box to be more successful.

Many thanks again for your support!!