Project Report

| Dec 11, 2018
Neglected elders wish you "MERRY "X"MAS"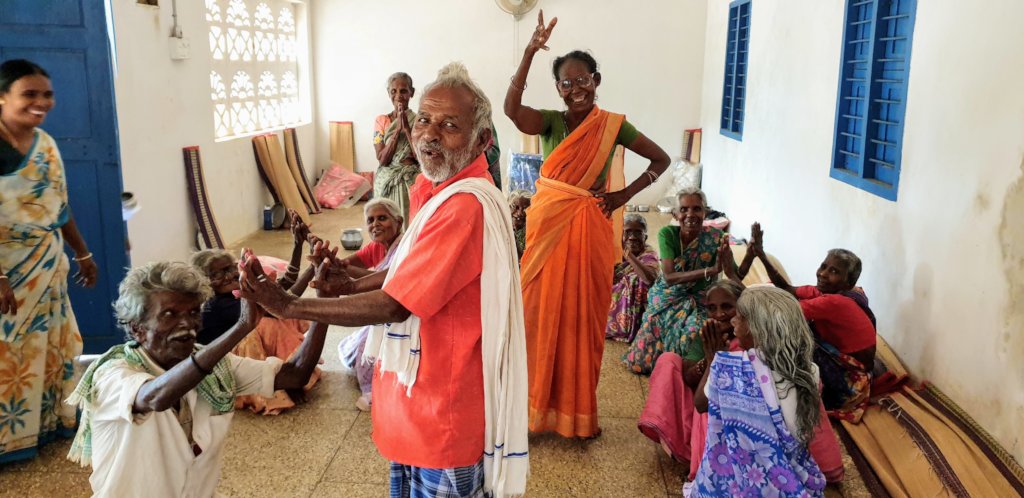 Respected Donor,
Our neglected elders with pleasure Wishing you A HAPPY "X MAS" to a wonderful person like you. May this special day be filled with love and joy? HAPPY "X MAS" and many more returns of the Festival!
Keeping our services without interruption depends on donor's generous support. With your support, we have been providing nutritious meals for 59 old age personS. The age group of the old age persons are 60 to 90 years. Some of them are having ill-health and they are not able to work any more for their survival. Every day we provide nutritious meals to 57 old age persons and the meal includes steamed cooked rice, tuar dhal, sambhar, vegetable curry, pickle and seasonal fruits, curd, etc. with this nutritional meals the old age persons are very healthy and they are very confident that they live more days.
CHHASE provide not only food support, we provide warm clothing and medical treatment for them with love.The elderly persons health have been improved and expressed sincere gratitude towards your kind gesture. With your kind and timely support only we have been serving the destitute and needy without any struggle.
Old age care is an ongoing activity and it need continued support to keep the elders live with out starvation, healthy and confidence to live long. Our elders are happy and healthy. you can view our elders dance photos.
SERVICE TO MANKIND IS SERVICE TO 'GOD'.
If You feel like to make a Big impact, The best way to do that is to donate in GlobalGiving's 2018 Year-End Campaign begins at 00:00:00 ET on Wednesday, Nov. 28, 2018, and ends at 23:59:59 ET on Monday, Dec. 31, 2018. 10 projects to get 50 donors in this campaign will win a $100 bonus prize, the overall top 10 projects will win bonus prizes starting at $2,000. Our vetted projects link is:
https://www.globalgiving.org/projects/lessprivilege-elder-need-love-care-and-meal-support/
https://www.globalgiving.org/projects/food-groceries-to-78-neglected-elder-leper-cured/
https://www.globalgiving.org/microprojects/food-groceries-to-neglected-elderly-women-2/
https://www.globalgiving.org/microprojects/food-groceries-to-78-neglected-elderly-women-1/
https://www.globalgiving.org/microprojects/provide-food-to-starving-neglected-elders-2/
We take this opportunity to give a big THANK YOU for the 12 recurring donors who are already donating for this program!
We once again thank you for all you have done for this project, and looking forward for your continued support!
Respected donors, we welcome your valuable suggestions and feedback for this noble work. Please do provide your suggestions in the comment box to be more successful.
Thanks & Best Regards.