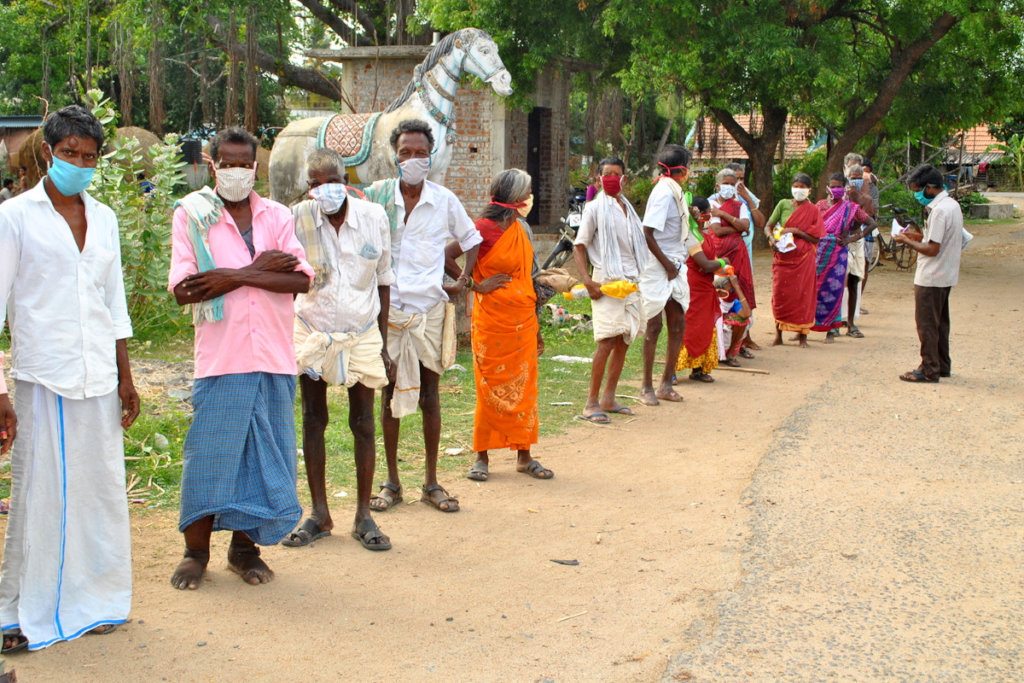 Greetings
We at VETNGO thanking you for your generous donation to help Leprosy affected people and our underprivileged children..
As Corona is still spreading in Tamilnadu, we requested our Leprosy affected people not to go out without any important work. We are still conducting awareness against corona, safety, precaution, social distancing and hygiene is the only solution for the prevention. This is a Quick spreading disease as it gets spread by Patient and touch of the positive patient. Therefore it is very important to wear mask, hygiene, Precautions, keeping social distancing and staying at home.
With your generous contribution, we have distributed Rice, dhall, cooking oil .atta, suji, condiments, soap, mask, gloves and sanitizers to 50+ leprosy affected , apart from 1000 people already issued, who are worst hit by COVID-19 lockdowns. This distribution will continue in another 5more places. This is a timely support to Leprosy affected to save them from hunger.
In this difficult situation, we are standing with our Neglected elders, children and community. Still we conduct door to door motivation was organized by VETNGO India, in which we motivated to wear cloth-made masks, hygiene, Precautions, keeping social distancing and staying at home. Because of our awareness program, our beneficiaries are safe.
This provision play key role to stop the starvation and give confidence that there is someone to help them in critical COVID-19 crisis.
We have to stand firmly against corona virus to protect our country & entire world from it.