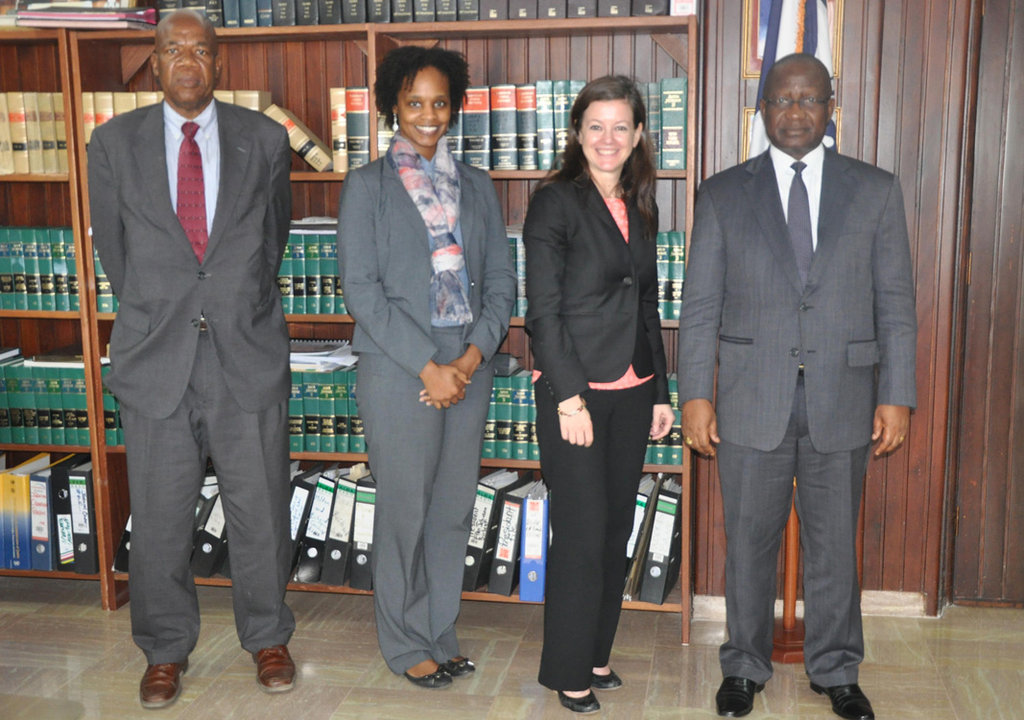 We at the International Legal Foundation wish to thank you for your donation to our GlobalGiving campaign, Establishing Legal Aid in Post-Conflict Countries. With your support, in May 2015, the ILF traveled to the post-conflict country of Liberia in West Africa to conduct an assessment of Liberia's public defender system, and determined that it is in desperate need of the ILF's support.
A skilled criminal defense bar and effective legal aid institutions are essential components of fair and balanced justice systems; defense lawyers serve as a check on the other branches of the justice system, ensuring that laws are implemented and that every person has access to justice. Liberia, a country emerging from a prolonged civil war and recently ravaged by Ebola, is currently rebuilding its public institutions, including the Liberian Public Defense Office (PDO). Liberia's Constitution guarantees the right to counsel for all indigent accused persons from the time of arrest, and the PDO was established under the judiciary in 2009. However, the PDO lacks the capacity to provide quality, effective legal representation to all Liberians in need of its services. Building the capacity of the PDO to provide effective criminal defense services for the poor is of particular concern, given that an estimated 80 percent of detainees in Liberia's prisons are awaiting trial.
Without access to counsel, the indigent accused are more likely to languish in pre-trial custody, and are more vulnerable to coerced confessions, torture, wrongful convictions and other abuses. If the Liberian government cannot provide access to justice and address the pretrial detention crisis, the likelihood of internal conflict will increase.
Based on its May 2015 assessment, the ILF is now developing a plan forproviding assistance to the Liberian PDO. In late 2015 or 2016, the ILF then hopes to conduct an assessment of the Public Defense Offices in each of Liberia's 15 counties. Among other areas, the assessment will include gathering statistics on the number of people arrested in each county; types of charges occurring in each county; the number of people represented by the public defender; the number of client visits; first court appearances; the number and types of pre-trial motions filed by the public defender; the number of pre-trial detainees; and the average length of a case.
The assessment team, comprised of the PDO Coordinator, a representative from the Supreme Court, and the ILF's program director, will also shadow public defenders at court, conduct in-office observations, and engage in case file reviews, as well as conducting interviews with public defenders, judges, prison officials, court staff, and clients, if possible. This assessment with provide specific information on the experience of public defenders practicing in Liberia's court system, including gaps between the law and actual practice and enable the ILF to help the PDO develop an effective mentoring program, case management system, and an oversight and monitoring system.