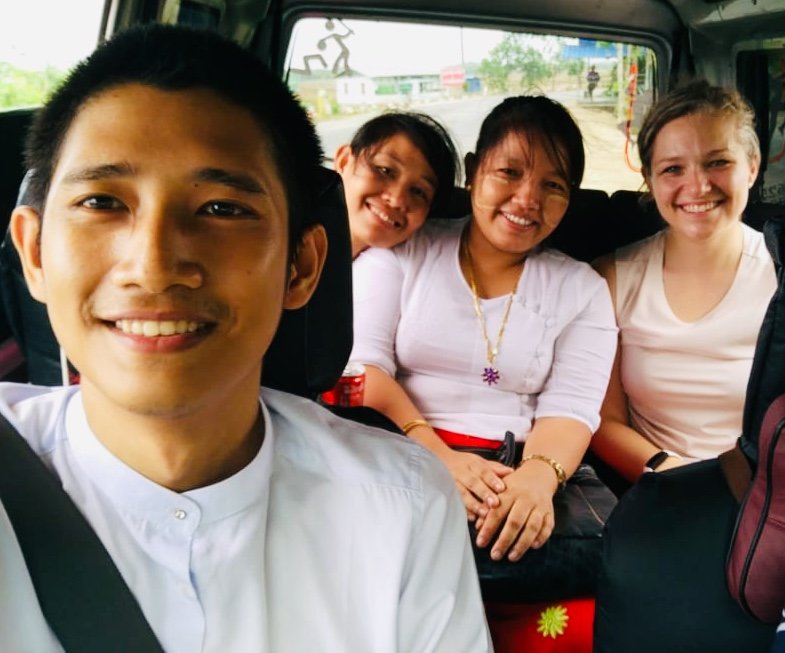 Two years since the ILF opened its doors in Myanmar and defended its first clients with your help, our project continues to grow and develop. This summer we opened a fifth legal aid office in Myanmar, located in conflict-affected Lashio (Northern Shan State), while we continued to strengthen our Yangon, Mandalay, Pathein, and Sittwe teams. The ILF now has 12 Myanmar lawyers on staff. To date, we've taken on a total of 236 cases, including the defense of 37 women and 24 children.
Most exciting is that we've had a recent string of dismissals and acquittals across our Myanmar offices. These are "big wins" after some time of finding the "little wins." I think the hard work and perseverance is starting to pay off, and we're seeing real progress! It's an exciting time – lots of camaraderie and team building.
The ILF's Myanmar lawyers have established themselves as drivers of change, regularly raising new arguments and testing out innovative legal strategies. They are now filing High Court and Supreme Court appeals. For example, this summer our team successfully filed a petition in the nature of a habeas corpus writ with the Yangon High Court, challenging illegal detention of a child. Impact: we've persuaded regional courts to hear urgent challenges to pretrial detention -- a huge step forward.
This summer, ILF International Fellows -- legal experts who volunteer their time for intensive field missions -- did amazing work mentoring our Myanmar colleagues, supporting our expansion, and developing a new juvenile practice.
By bringing varied legal perspectives and deep criminal defense expertise to Myanmar, we are able to provide unique mentoring and learning opportunities for Myanmar staff. Juvenile justice expert Madalyn Wasilczuk, in Myanmar from May to July, did tremendous work establishing our juvenile practice, training staff on the particular needs of children and youth in contact with the law and how to best advocate on their behalf.
While modeling best practices in our offices and strengthening the Myanmar defense bar, we are also supporting institutional development. In July, we offered our second capacity-building workshop for the Union Legal Aid Board, Myanmar's government agency charged with coordinating and administering legal aid. The ILF provided technical assistance on applying the UN Principles and Guidelines to implement Myanmar's Legal Aid Law in line with international obligations. This training will help Myanmar structure and manage a sustainable, effective legal aid system.
The challenges we see on the ground continue to inform our outreach and partnerships. In August, I spoke with the Asia Foundation's Gender Empowerment program to discuss how we can improve gender sensitivity in the criminal justice system -- an issue we grapple with around the world. I look forward to exploring how we might partner with the Asia Foundation to advance these efforts in Myanmar and beyond.
In short, it has been a busy but fruitful summer! Your steadfast support of our incredible fellows and public defenders is helping us break new ground and making change possible. Thank you all for joining us in the fight for justice!