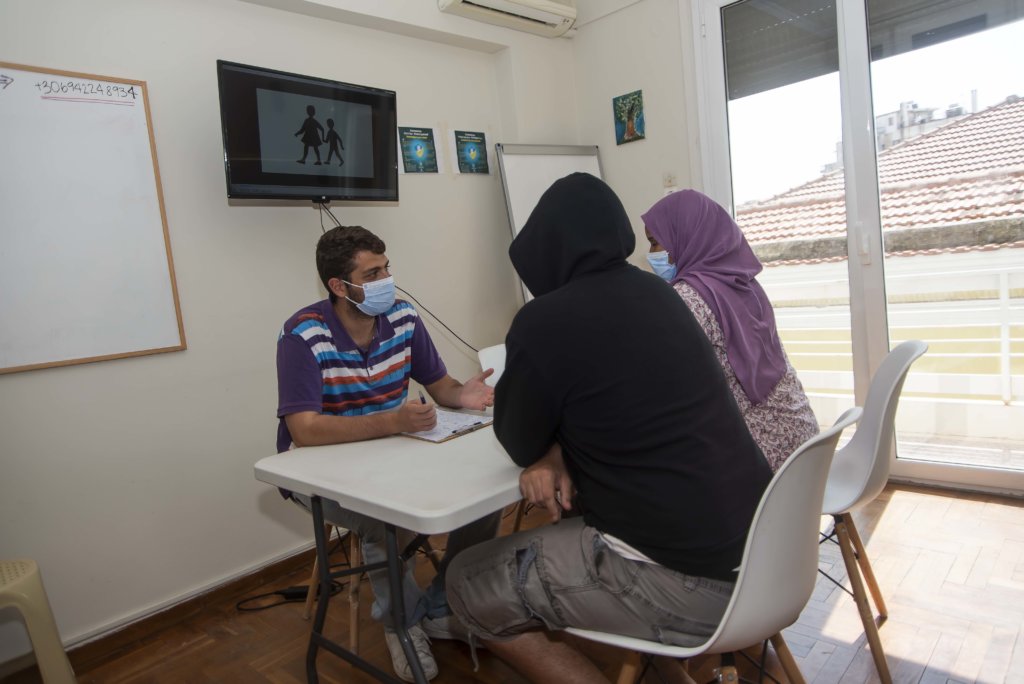 In the current unpredictable and ever-changing environment for people seeking international protection on Chios Island, Greece, it is quite simply necessary to continue providing services, endeavour to be well-informed and to be prepared for change in laws, regulations and procedures as well as adapt to the COVID-19 restrictions of movement.
The Team, whose work you are supporting, consists of 2 Volunteer Legal Advisors (VLAs - qualified EU lawyers), one of whom left Chios to work remotely from Paris; two Associate Greek Lawyer (AGLs) under contract from 03 January to 30 June 2021, seven volunteer interpreters (five of whom are asylum seekers or refugees who previously used A.Ss.I.S.T's services), a volunteer client services/office manager and the resident volunteer Legal Representative. Each team member's contribution is essential to the provision of our services, and all work together with shared commitment and in solidarity.
Our AGLs focus on appeals that only they can do, as these must be written in Greek and submitted by Greek registered lawyers. Our VLAs focus on interview preparations. The 'real' interview with the Asylum Services is the most critical and decisive step in the application procedure and together the lawyers share appointments for legal questions and refer clients to relevant services for accommodation, psycho-social support and other services available through government and NGOs. Without our seven volunteer interpreters, none of our services would be possible. Current volunteers provide interpreting services in Arabic, Farsi, French, Lingala and Somali. The A.Ss.I.S.T. office continues to respond to enquiries via voice and text messages on a daily basis, schedule appointments and receive from and distribute documents to asylum seekers. Working closely with our client service/office manager, our volunteer interpreters translate all messages to and from clients in the above languages. Several new information sheets were written, translated and broadcast via WhatsApp to all our registered clients. In February 2021, our office phone responded to 987 messages in six languages responding to an average of 25 people per day.
Some good news!
On 01 February 2021, we learned that two of our interpreters received international protection; this makes a total of six team members receiving refugee status since September 2020. In the last three months, our AGLs have won 5 appeals.
Below is a message from a client who received international protection in March 2021.
"I send my sincere thanks and appreciation for the great humanitarian aid you have so far rendered to me throughout my time here on Chios, I would like to thank my lawyer for standing by me at the worst period and for bringing me back to live a better life. I would not be a happy person if it hadn't been your support and guidance leading me to receive a positive decision. May God bless and reward you all.
Once more thanks to the entire A.Ss.I.S.T. humanitarian legal aid service."
Attachments: