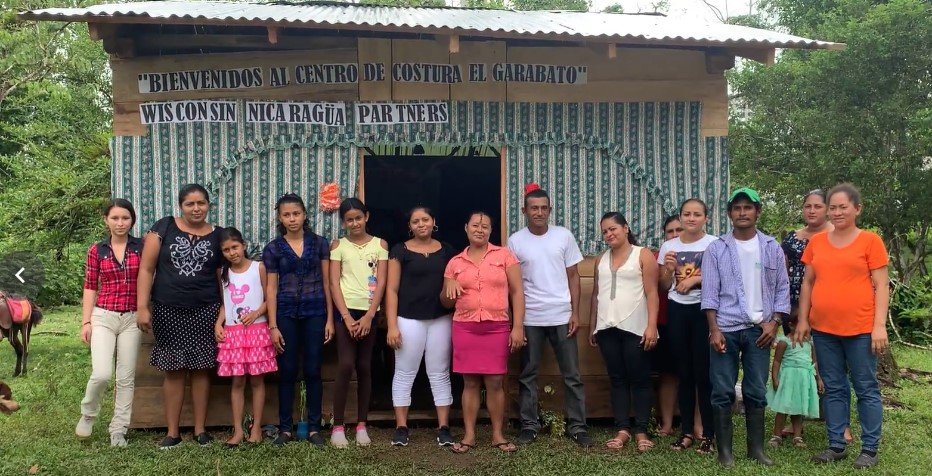 Wisconsin/Nicaragua Partners of the Americas has many active programs that support our organizations mission of improving the quality of life in Nicaragua. Perhaps what we are best known for is our network of 45 Learning Centers throughout the country.
For many people in Nicaragua, going to university or trade schools is an unobtainable goal due to financial burdens, geographical considerations, or their family situation. Left without access to education after grade school, many Nicaraguans have a hard time finding jobs that pay a livable wage for the limited skills they possess. W/NP's 45 Learning Centers are all established in underserved communities and provide locals with an opportunity to continue learning. Our Learning Centers serve as a space for community members to gather and learn new skills that they can market when applying for a job. Whether it be a course in sewing, woodworking, crafting, wine making, or beekeeping, the goal is for students to take the skills they learn and use them to generate an income.
Another essential component of the Learning Centers is that they serve as a vital form of social infrastructure within their communities. Forms of social infrastructure are the physical elements of a community that provide spaces to bring people together and build social capital. Most Centers welcome students to come and spend time outside of the regularly scheduled classes and provide a space for community members to gather, spend time, talk about their lives, and share ideas.
Learning Centers are formed in a variety of ways, by a variety of people, with a variety of resources available to them. Many Centers operate out of a community members home who has dedicated a spare bedroom or outdoor patio to becoming a classroom. Others operate out of schools, local businesses, or churches. Only about 10% of W/NP's Learning Centers are located on land dedicated specifically to being a Learning Center. Because of this, each Learning Center is different in the way they interact with their community, but they all have one thing in common: they are there to help.
Many of W/NP's Learning Centers are in a position to grow and engage with more community members but lack the physical space to do so. In order to teach more classes, they need to have more classroom space. Some Learning Centers simply need help to afford the cost of repairs to their current classrooms to improve safety while others are in need of a completely new learning space. Being aware of this need, W/NP is dedicating efforts to fundraising for classroom construction projects. Recent Learning Center recipients of W/NP small grants had great success in repairing existing classrooms or constructing new ones with limited funds.
With a small grant of $265, the El Garabato Learning Center built a new classroom for their very active sewing and craft classes. Their community raised an additional $285 for the material costs and several people volunteered to help with the construction! Students now have a dedicated learning space where they can practice their sewing skills and make items to sell at their local market.
With a small grant of $147 the Gracias a Dios Learning Center was able to enclose more of their classroom so the sewing machines and materials would remain dry when raining. The other opening is being protected by a tent which serves as an additional classroom space for their very active baking and cooking classes!
In the coming years, W/NP plans to raise more funds to support Learning Centers in improving their classrooms. It is our hope that by enabling their growth, they will be able to engage with more communtiy members, offer new classes, and make an even bigger impact at improving the quality of life in their areas.