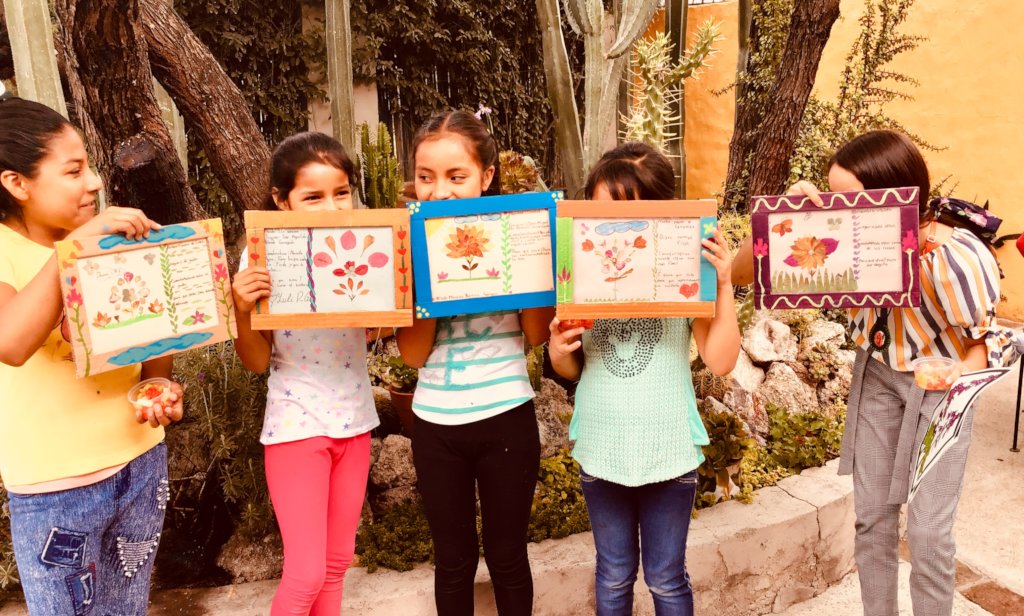 Building a community-learning center for the indigenous people of this village in the highlands of Mexico is our primary goal. But during these past summer months I've realized more about WHY this is so important. I'm the founder and I came here to live 12 years ago. One of the first things I heard from an old woman was "Senora, we are only the poor and forgotten." She was first wondering why I'd
come here to live and also expressing the collective identity of millions of people around the world who feel disenfranchised by the surrounding cultures that have progressed into this century. In the case of this village, San Miguel Viejo, we are less than one mile away from the city of San Miguel Allende, which hosts educated, wealthy visitors from all over the world! Yet here, this village still has no internet, cable, no land lines.
Our education program is called Ojala Ninos. The word "ojala" has its roots in the ancient Islamic word, "inshala" meaning God willing. In today's Spanish its spoken daily as a "hope". Hope is an illusion without opportunity!
OPPORTUNITY-that's what this center will mean for approximately 500 residents of this village. Ojalas classes offer space, materials, ideas and guidance to allow children and adults the opportunity to explore, discover and learn about their abilities and desires; to develop critical thinking through dialogue, finally to realize that they can belong to and participate in the wider world around them.
This past summer we were honored to host 2 families from the US who had heard about Ojala Ninos, and who were especially impressed by our efforts to bring up social justice issues in the community. The children and adults in these families worked very hard, teaching, painting walls, organizing materials and generally inspiring all of us. The letters from them back in their homes speak of transformative experiences, unforgettable times with our delightful, intelligent, loving children and parents. They saw how important this center will be to a community with no meeting place, no playground, no functional education- no opportunities to learn new skills. With gratitude to Globalgiving and all of our donors, Ojala Ninos will do this!