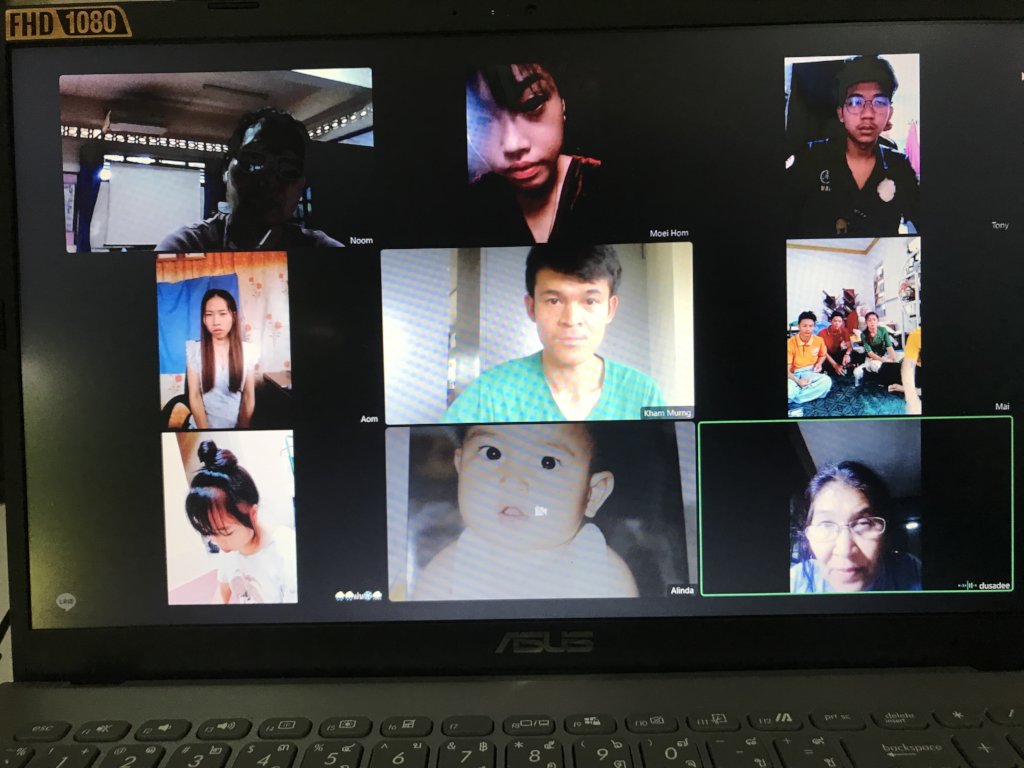 The Shan Youth Safety Training to End Risky Migration (SYSTERM) was created as an expansion of DEPDC's Mekong Youth Union (MYU). SYSTERM is an extension of DEPDC's core tenet: that education is the key to prevention. Through educating our children in the Sub-Mekong Region we empower them with the agency to protect themselves from human trafficking. The young adults we train return to their communities, establish initiatives, and share the knowledge they gained at DEPDC with their peers. Every child reached through this ever-expanding network is better prepared to combat the issues they face. This is how DEPDC, a small community-based organization, makes a large difference in the surrounding areas.
SYSTERM had seven members register for online education with Distance Education Promotion and Development Center. This program is through the Greater Mekong Sub-regional by Distance Education Institute and Development and Education Program for Daughters and Communities Center. The seven members took their online examinations with one of our other programs, MRICRH as MRICRH is the coordinator for DEPDC/GMS.
The consequences of the Covid-19 global pandemic have affected many areas including the Shan State. Covid cases continue to rise and unfortunately we had two students who contracted the virus. They, along with their families, were quarantined at home.
We are happy to report, though, that Kyout Mae has been able to continue computer training for the youth group.
Our hearts are with all those that have been affected by the Covid-19 pandemic. As a community based organization, we have directly felt the impact Covid-19 has had and hope that cases begin to decline so that we can continue to do this work and be of service to the communities we hold dear.
On behalf of all the SYSTERM alumni, staffs, and volunteers at DEPDC, we would like to say thank you to all our past, present and future donors for your generous support. People like you represent the necessary partnerships that keep our centre and programs flourishing. We are truly grateful.