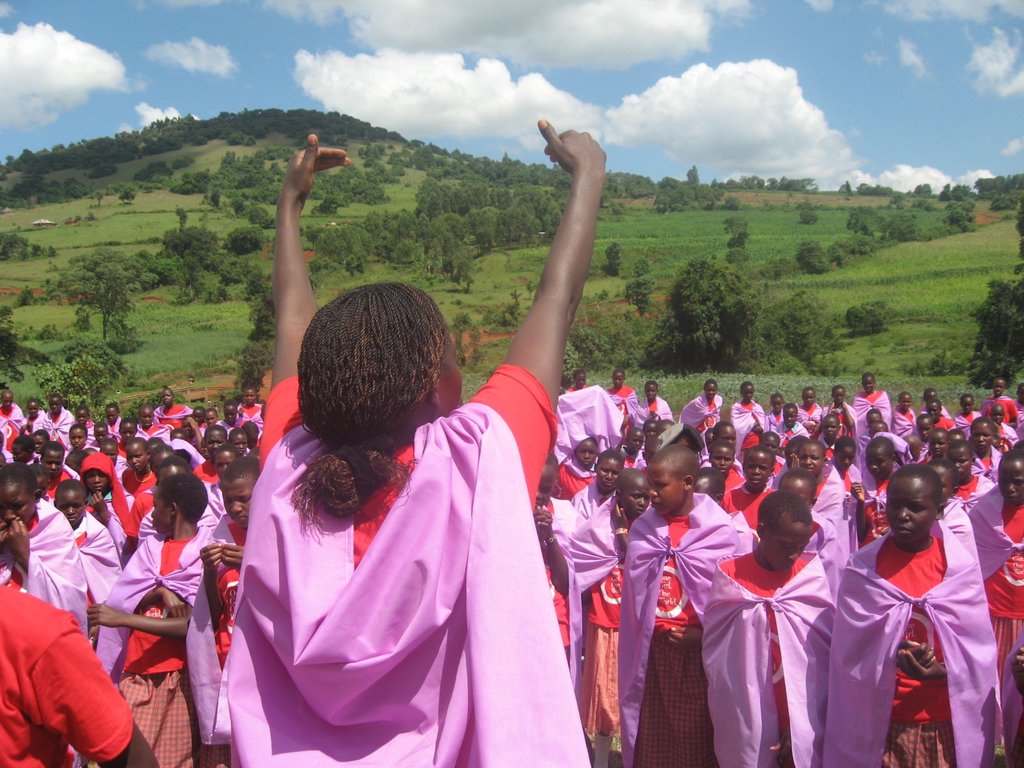 Last week our Health and Leadership Training kicked off with more than 100 girls from throughout the district joining 50 students from the Kakenya Center for Excellence (KCE) for an exciting week of camp. All 157 girls stayed on the KCE campus where we integrated vital trainings and workshops with fun activities such as movie night, relay races, storytelling and dancing.
The first two days of camp centered on health topics such as female genital mutilation (FGM), HIV/AIDS, menstruation and hygiene, and sex and sexuality. The workshops provided a safe space for girls to get accurate answers to some difficult questions and issues.
Days 3-5 were focused on self-defense and safety. Once again, KCE partnered with I'm Worth Defending, a Nairobi organization that focuses on self -defense and preparedness. These trainers really engaged our girls and got them excited about protecting themselves and saying "NO" to assault and FGM. During the camp, a woman in the market asked what was being taught at KCE. "All I hear," she said "is No! No! No!"
Our last day of training was focused on leadership and the importance of education. The girls learned about opportunities in our community and how to be successful in achieving their professional and personal goals.
The week culminated in our first Graduation ceremony, which brought together 230 past participants for a day of reflection and celebration. Our campus was brimming with parents, teachers, and community leaders who all came to cheer on our daughters and applaud them for their accomplishments and success.
At a time of year when many girls are forced to partake in traditional circumcision ceremonies, this graduation highlighted what is possible when our girls are supported, educated, cherished and empowered. It was a very moving rite of passage indeed.