Project Report

| Oct 28, 2021
Equipping Youth and Community Members with Critical Health Information
By Dr. Kakenya Ntaiya | Founder and President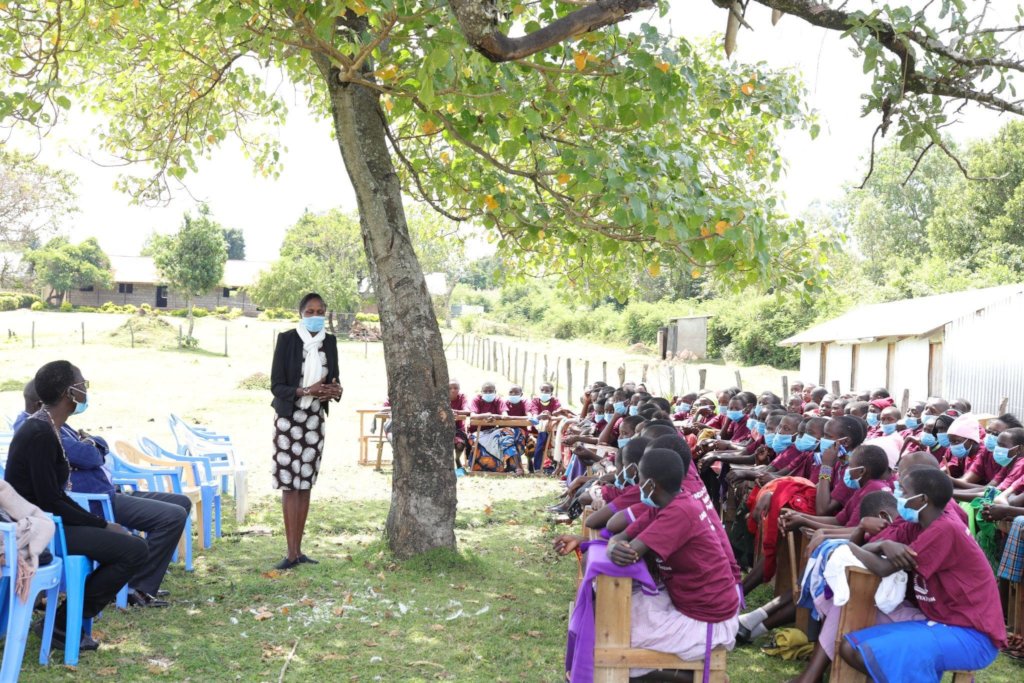 Since starting the second year of our revamped Health and Leadership Training program in May, we have reached over 1,800 participants in 15 schools across Narok County, bringing our total reach to almost 16,000 girls and boys over the past decade. The trainings, which are spread out into a six-month after-school program, teach boys and girls a number of important health and gender issues, including human rights, reproductive health, child marriage, self defense, and public speaking. This year we trained 36 facilitators to teach the curriculum. These facilitators, some of whom are former Health and Leadership Training participants, work hard to desensitize their students on these topics, which are considered taboo in rural communities.
One facilitator, Purity, is excited to see her students embrace the material, saying, "Our first lesson in the curriculum was on puberty and adolescence. Students were so quiet and shy they could not discuss the topic amongst themselves. But by the time we started the second lesson on menstruation and pregnancy, the class was so active. They had so many questions we ended up extending the lesson in order to respond to them all." Thanks to the dedication of Purity and our other facilitators, we are empowering young people in the community with knowledge in these areas to prevent harmful cultural practices like female genital mutilation (FGM) and discourage risky teen behaviors.
The Linda Dada ("Protect a Sister" in Swahili) campaign, which is an extension of our Health and Leadership Training program, combats rising teen pregnancy rates in response to the effects of the COVID-19 pandemic. Starting in December 2020, we organized monthly training sessions for young people and parents to educate and reduce the stigma around topics of teenage pregnancy, sexual exploitation, HIV/AIDS, and STIs. To date, we have reached 986 participants through a total of 11 sessions. Working with local radio and television stations, we also broadcasted information to 325,000 listeners and viewers. Two more training sessions are planned for the end of this year. For 2022, we will partner with other community-based nonprofits, faith-based organizations, and government agencies to expand into two additional subdivisions to reach over 2,200 direct participants.
We look forward to sharing more updates on our Health and Leadership Training and Linda Dada campaign with you in the new year!