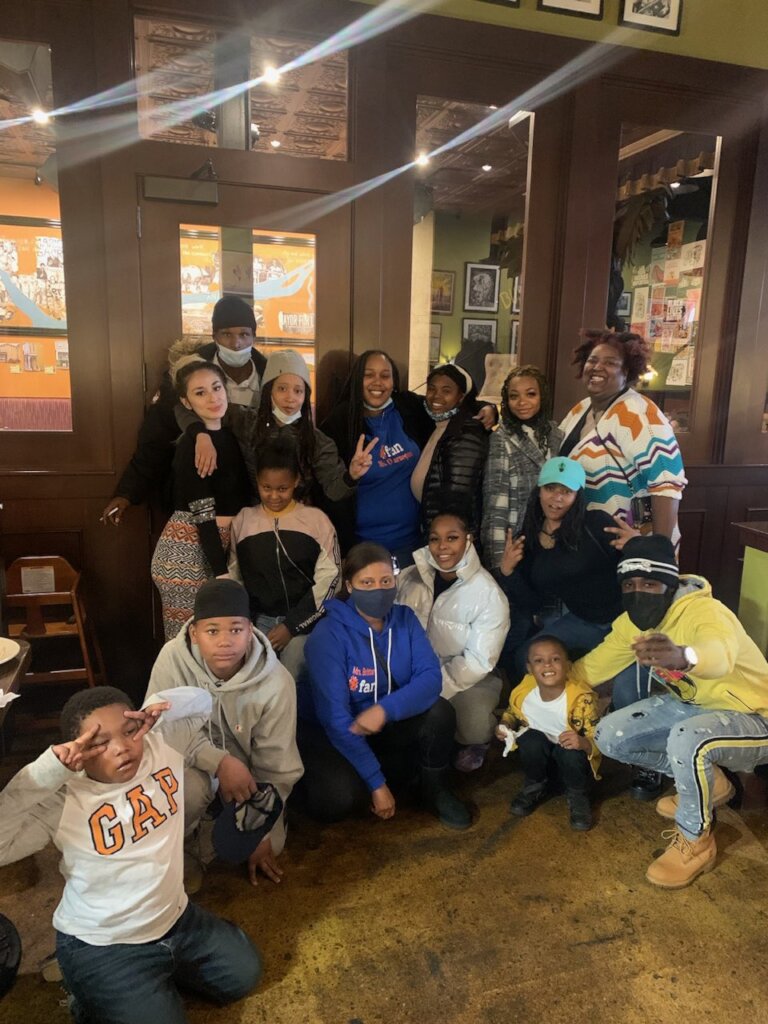 Thank you for your continued support and dedication to our programs. We wouldn't be able to do this work without you!
We're excited for all the fun that spring will bring us!
In this season, we're focused on strenghtening our Alumni programming. We've gotten feedback from all stakeholders and received a mini-grant from the Far Southeast Strengthening Collaborative to support this work.
Over the next 4 months, we will host a series of workshops that allows them to focus on identifying their triggers and building their wellness tool kits. In addition, they will be organizing community service projects, starting off with an essential item drive and distribution. We kicked off the series with brunch at Bus Boys & Poets, a local restaurant & bookstore that helps to revitalize neighborhoods. Here, participants signed off on their committment forms to themselves, received their journals, calendars, and had the opporunity to be connected with their peers.
Alumni participants are excited about learning and growing with us. One of them stated, "It feels like I'm attending FAN all over again and I'm excited to reconnect with my friends."
We're happy to provide this safe, nurturing space and the work wouldn't happen without you!
Keep you posted on how it all goes!
Thanks for your continued support!