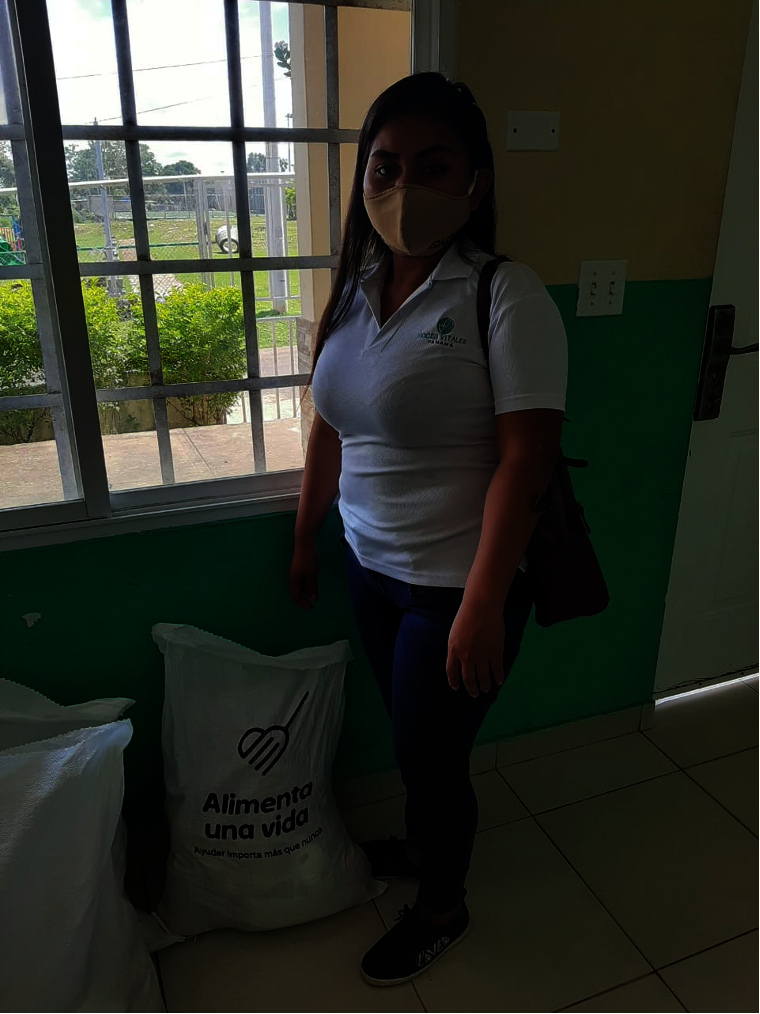 In the past months of 2020, the interventions of the specialists in psychology and social work have been aimed at addressing the effects on the different dimensions of the human being caused by the Covid-19 pandemic, especially personal, family, social and economic ones. This situation has generated many losses and instability, for which the beneficiaries and their relatives have been treated for anxiety, depression, suicide attempts, increased violence in the home, difficulties in family relationships, overcrowding, loss of employment, loss of health, deaths of relatives due to Covid-19, lack of food and supplies at home, positive upbringing and care of children, difficulties in couple relationships, anxiety about not adapting to the new means of school training, anger management and other problematic situations generated by social distancing.
We have managed to keep 44 adolescent mothers in the program, who are highly motivated despite their vulnerable situations. The families have taken refuge in the specialists to help them confront their difficulties and be able to see the future with hope.
Our beneficiaries comment that the levels of violence and family confrontations decreased in their families with the attention by the specialists and with the they humanitarian support (food). The interventions carried out by the team allow our beneficiaries to achieve the levels of stability that allow them to access, maintain and achieve academic learning to continue within the educational system, which will lead them to achieve their objectives and self-sufficiency through education.
Each of the 44 adolescent mothers has received computers and a 20GB router each month so that they can access their academic and technical training, as well as all the attention by specialists from the Las Claras program and other benefits offered such as courses, workshops and others.
The 44 adolescent mothers have managed to continue their studies during this difficult time, which has given us the opportunity to graduate 16 of them and 28 continue their studies to graduate in 2021, this is a great achievement for the organization, since we had to reinvent our way of work completely to ensure that the girls could continue with their studies in a virtual format, but thanks to everyones effort and support it was achieved and the girls have been able to continue their bachelor's degree.
THANK YOU AGAIN FOR ALL YOUR SUPPORT! Without you we could not be able to do everything that we do.