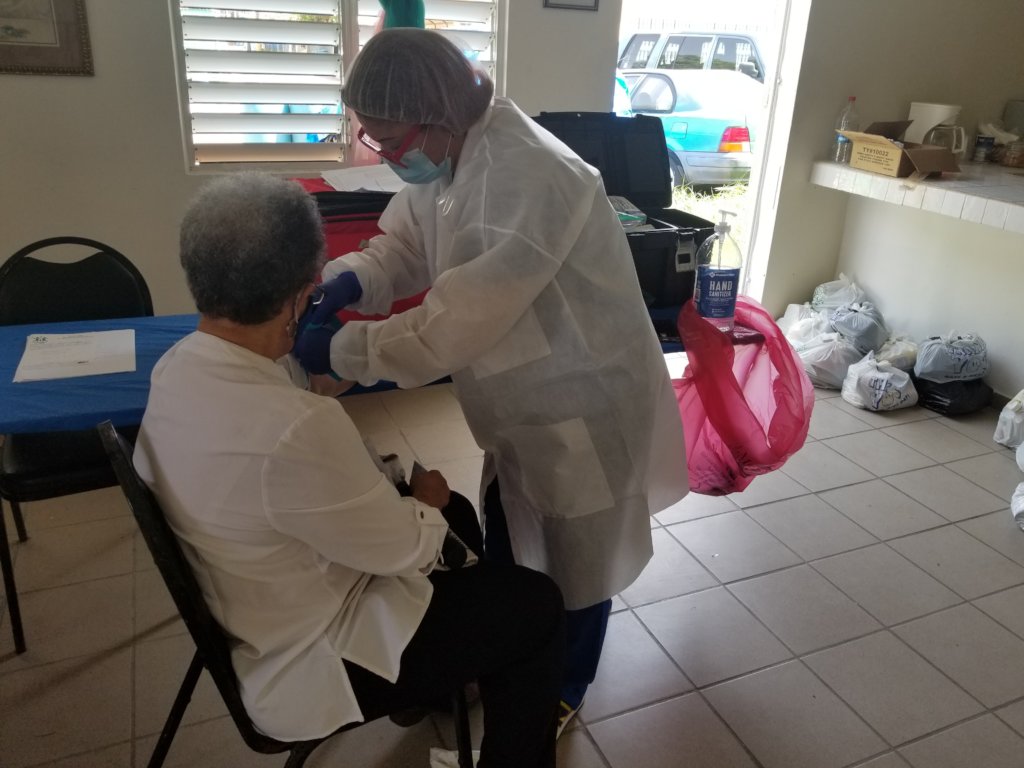 Dear social investors:
Hoping everyone and your loved ones are doing well during the emergency! With great respect, we present you this quarterly report on the progress of "La Fondita de Jesús en la Comunidad", with efforts with the homeless and people from vulnerable communities of San Juan, Puerto Rico, from June through September, 2020.
We have come back to our offices, providing services with the most strict safety measures. This has allowed us to offer the rest of our services, which were limited during the curfew established by the governor of Puerto Rico. During the reported period, we impacted the lives of 520 people in nine (9) vulnerable communities of San Juan.
Some services were provided in person, and others on distance, to minimize the risks of infection with COVID-19. The services provided were as follows [service (units)]: hot meals/lunches (2,360); medical examinations (194); referrals (22, including emotional support); educational materials (508); prevention kits (480); orientations (365); COVID-19 tests (204); emergency food bags (336); preventive assistance for the elder (3).
Additionally, we have continued to provide homeless services in our organization. Everyone is following safety measures, including our volunteers and employees.
It has been months of hard work and effort. Our priority is to promote the health and safety of everyone who comes to our facilities. It is very significant for us to have the support of social investors like you, who give us hope and strength to continue transforming the lives of those most in need.
Thank you for this great opportunity! For more information or if you have any question about this project, please do not hesitate to contact us at 787-724-4051 Ext. 305 or eotero@lafonditadejesus.org. Thank you!
Onward!