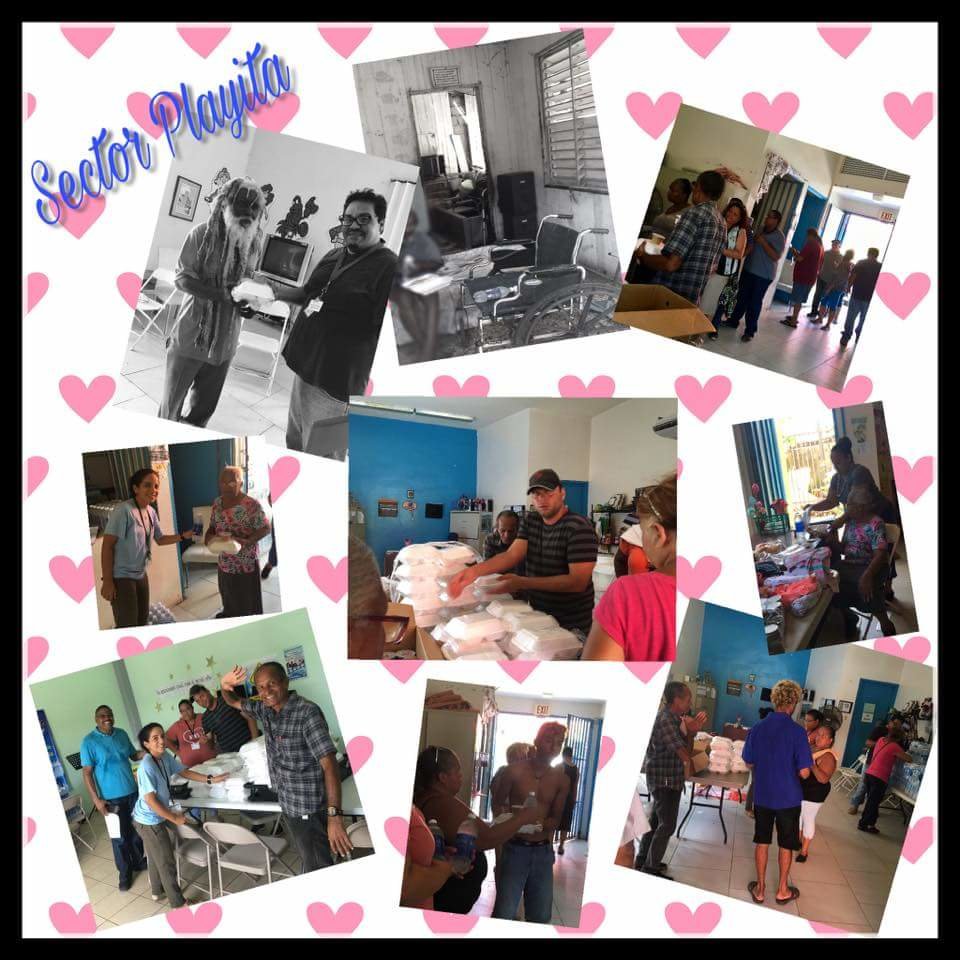 After hurricane María passed through Puerto Rico in September 2017, the reality of the island changed dramatically. All the country was devastated by this category 5 hurricane. That was when we touched at GlobalGiving's doors, asking for help to assist our people. Not only the homeless, which is our core service population, but also persons in different communities of San Juan (the capital city of Puerto Rico). We refer to: La Perla, Old San Juan, Playita, Centro Médico, Residencial Vista Hermosa, Residencial Los Peña and different housing projects for the elderly, among others.
Thanks to GlobalGiving Foundation and your donations, La Fondita de Jesús was able to provide more than 17,900 hot meals (lunches) to an average of 520 people. Of those, 61% are males, 38% females and 1% transgender/unknown. Almost 50% of the impacted by the project are 25 to 54 years old, followed by 39% of persons 55 and over. It should be noted that 80% of the impacted persons were very affected by the hurricane, and 20% were already homeless persons before the hurricane passed through the island.
Also, we have been able to provide health services to many people that doesn't have easy access to those. An average of 331 people have received these services, including preventive and primary medical care, nursing, psychology and drug counseling. Other services include health fairs, prescriptions and other-the-counter medicines, among others.
There is nothing that satisfies us more than seeing the smiling and hopeful faces of hundreds of people who receive our services, and know that there is still hope. Thank you very much for your donations and trust in our work!