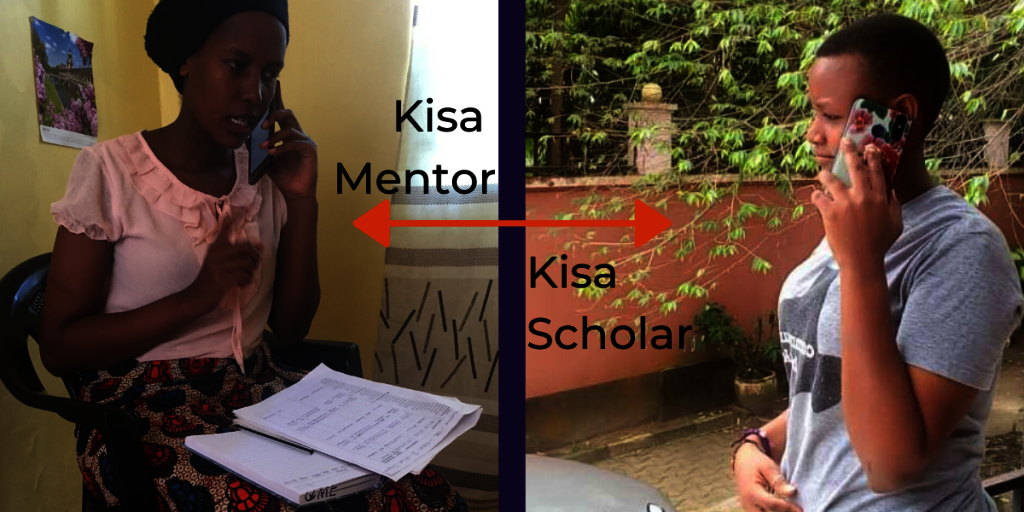 There are so many things in this life that we cannot control. But, we can control whether we respond positively.
As the coronavirus rapidly circled the globe and schools everywhere closed, GLAMI (Girls Livelihood and Mentoring Initiative, which is AfricAid's program implementation partner in Tanzania) committed to providing consistent support to the 6,600 girls in its two programs.
Just like in other parts of the world, when novel COVID-19 arrived in Tanzania, it demanded a change in the way Mentors interact with their Scholars. As of May 15, 2020, the 12 Kisa Mentors have logged thousands of phone calls and texts and no positive COVID-19 case has been reported. The days are long and phones are glued to ears, but true to form, the Mentors are using the opportunity to improve themselves. One Kisa Mentor remarked "this experience has definitely enhanced my listening and communications skills."
Luckily, GLAMI already had a system in place to facilitate communication. Part of the enrollment process for the Kisa Project includes a Scholar Profile document, which contains contact information for the participant's parents/guardians. With the encouragement of the 25 Partner School Liaisons, Mentors sent introductory text messages and started making phone calls to both Scholars and parents the very first week. They followed up by forming WhatsApp groups to make communication easier. These groups have also turned into a platform for academic discussions for the Scholars.
When speaking individually to Kisa Scholars, Mentors check to see how they are adjusting and coping being back at home (most in the Kisa program attend boarding school). The girls have reported that they are having trouble adjusting their study schedules to do home chores, especially since it is currently planting season and many families have farming plots. The Mentors chat with them about maintaining a schedule and sharing it with their parents. Mentors also speak directly with parents about giving their daughters time to study. Some Scholars are stressed because they left their study materials at school since they didn't expect to be home for more than one month. Still others have no internet access, or even television or radio. Mentors are working with school liaisons to see how these isolated students can be supported.
While it is a relief for the Scholars to be in touch with their Mentors, it is also comforting for the Mentors to know that their girls are safe and sound. One Kisa Mentor said, "As the days go on, communication has been smooth and both parents and Scholars are collaborative. Scholars are always excited to hear from me and I am glad they are still sounding hopeful and responsible."