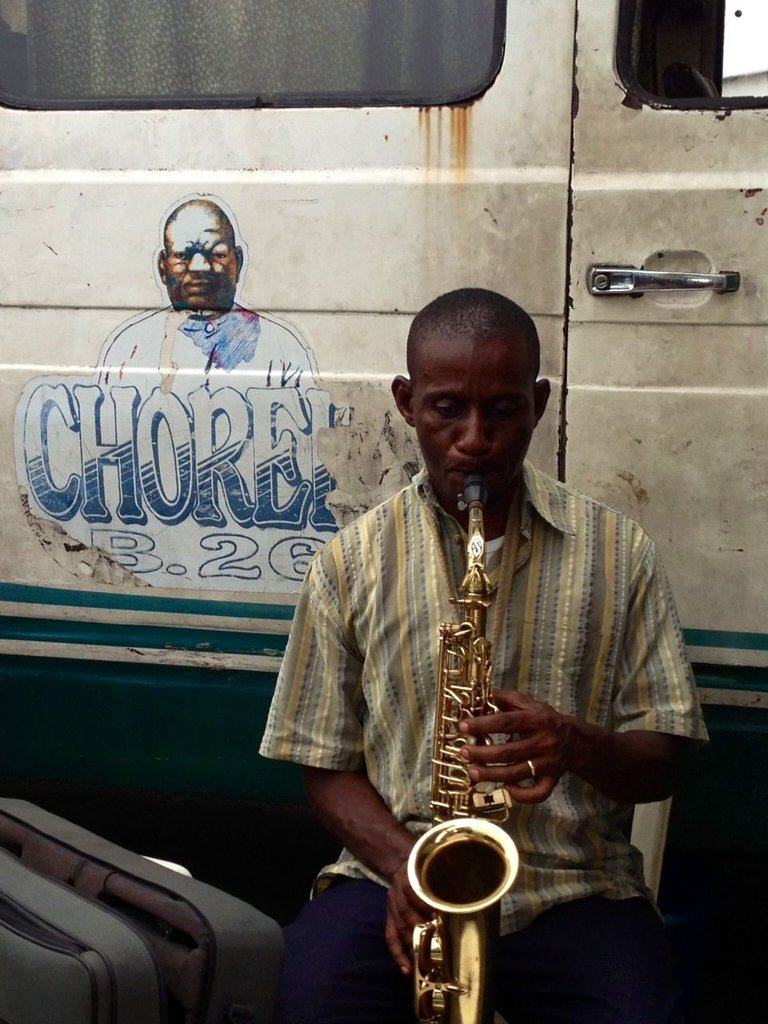 There is an old saying:
" Music is the language of the emotion, and singing is the key for it ".......
Wirth the miraculous voices of this fantastic choir of the OSK, the singers open a lot of hearts.
Also our hearts are touched by the common work with them very much.
It is absolutely fantastic that we have the opportunity to form a concert in Kinshasa together with these singers in October.
The German Embassy organizes a big concert where we will sing (4 opera singers of the West German Radio) together with our Congolese friends from the OSK Choir, an interesting and rich colored program.
Parts of this program will be, "Oh happy Day", Beethoven, Mozart, original spiritual Congolese songs and the Congolese national anthem.
A lot of international politicians will appear to this concert. We hope through this for other good talks.
These talks could be a further helpful step to realize our big vision
--- an open music school in Kinshasa for everybody ----
Many steps have already gone, moved many good ideas, but there is still a lot to be done.
Our friends and partners are to us a big help and prop. We are so grateful for all the support given by many donators and assistants.
It is impossibly to go this way, without helping hands.
And sometimes there are also the moments where the strength and the support is absent. These are exactly the moments where we recognize that we have some miraculous partners. The partners who help work and motivate - just partner!
Also we must learn a lot. We had to learn that we are neither qualified managers, nor well-educated organizers; we are just musicians and teachers. But our closeness and friendship to our Congolese friends and their hard situation, has shown us, that one can reach a lot in the life. We thank for it!
If you, dear readers and donators have proposals and advices, please send us an e- mail.
With big gratitude,
Rolf Schmitz-Malburg and Sabine Kallhammer